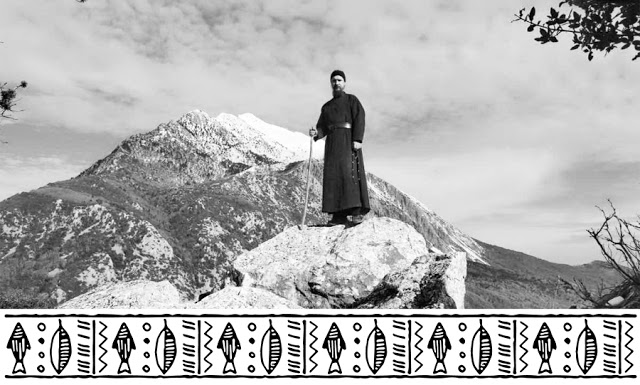 Labour as Prayer
Your Convent helps many people. We pray that the Lord empowers you to keep up your good work because it is helpful not only for them but also for your own souls. Acts of mercy give us the hope for salvation. Your actions sometimes mean more than prayer. Please continue this ministry. There are lots of people who have lost their roots and foundation in life and are in need of your spiritual support.
One day, I was comforted by an example from the life of an elder. Crowds of pilgrims pass his cell on their way up and down the Holy Mountain. He welcomes everyone and never expels anyone. He believes that the Lord who sees his diligence and good deeds will count them as part of his prayer.
We should do everything with a great deal of love and self-sacrifice, sometimes even at the expense of canons and prayer rules.

Obedience Is a Monastic's Chief Virtue
A monk or a nun must not have any personal desires. He or she must persevere in obedience. Obedience makes up for everything else. Whatever your abbess or your spiritual father say to you is a word from God. They are responsible for what ensues.
When people don't obey, everything in their lives turns upside down, and they have to face difficulties and hardships.
Sadly, there is jealousy among sisters in some convents: why did they tonsure that sister but not me? Why didn't the abbess pay attention to me? Why does this sister talk with the spiritual father more often than I do? and so on. Everyone should mind their own business and do their own duties. You can fall into a trap if you overlook it. Additionally, women are more emotional, which isn't good for spiritual life. Monks in monasteries have a calmer, colder attitude, even if they have many shortcomings typical of humans, for we are all human, and to err is human.
According to the monastic charter, the abbot is prescribed to turn to the brethren after the Compline and bow to them, and the brothers in turn bow to their abbot. This is a wise tradition of our Church that requires monastics to ask each other for forgiveness at the end of each day. After that, we can peacefully go to our cells and pray.
I would like to tell you about a miracle, which happened in the Holy Trinity Cell on Mount Athos. There were seven monks from one family in that cell. There are old monks today who used to know them personally. The seven monks were quarrelling all the time. Everyone was amazed at that temptation that had befallen them. One day, no one heard them again. It was strange, so all monks came together, entered the church, and saw the brothers on their knees and dead. All seven brothers! The monks realised that they had been asking each other for forgiveness every day; the Lord took their lives at the moment when they were asking each other for forgiveness on their knees. The Lord showed how powerful it is when people forgive.
Even though we are monks, we remain human. The feeling of a family is very important in a monastery. We must not stick out or set ourselves apart. Only then will the younger sisters, the novices, and the abbess alike feel fine.
Every sister has her own talent. One sister complements the other.
It is essential that all sisters gather to talk and to celebrate feasts together. Everything must be as simple as possible.
May everything in your Convent be simple and good!

Fragments of a Conversation with Monks from St John Chrysostom Cell in the Skete of Holy Righteous Anna: Schema-Monk Gabriel, Monk Chrysostomos, and Monk Leontius from The Karakallou Monastery
Translated by The Catalog of Good Deeds