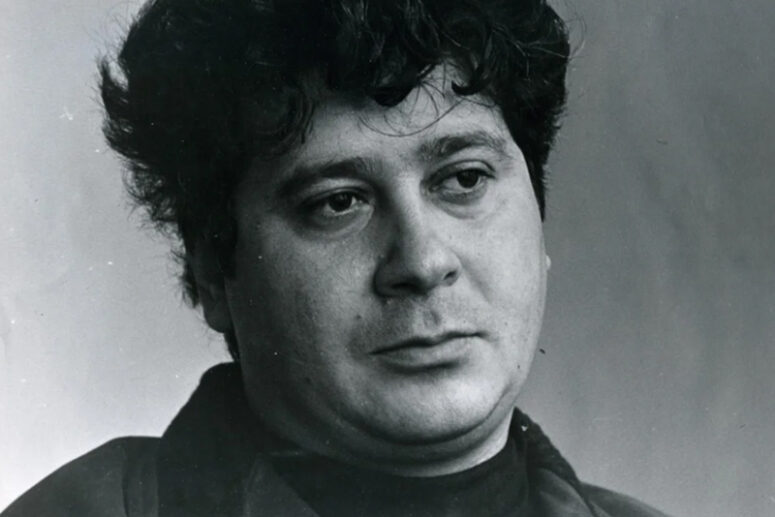 To the popular singer and songwriter Onegin Gajikasimov, hearing the word of God separated his life into before and after. The Holy Scripture enlightened his spirit, and after reading it, he directed all his effort and talent to the acquisition of the Holy Spirit of God. Before his enlightenment, he was one of the wealthiest people in the Soviet Union. In monasticism, he learned to love scarcity and obscurity, even to his kin. No longer did he dedicate his lyre to worldly themes; instead, he began to speak to the world about Christ. We hope that after many years of his pious life in the service of Christ he earned himself a place in the Kingdom of Heaven.
Childhood and adolescence
Onegin Yousuf Oglu Gajikasimov was born on 4 June 1937 in Baku, Azerbaijan, to a prominent aristocratic family. His ancestors were politicians, mullahs, diplomats, doctors, writers and lawyers. Her mother was the first woman in Azerbaijan to defend a dissertation in child psychology. She was also a lover of literature and named her children in honour of literary characters. To her first-born son, she gave the name Onegin, in honour of Pushkin's character Eugene Onegin. His younger brother received the name Nizami, in honour of the Persian poet Nizami Gyanjiev.
At seventeen, Onegin finished high school with honours and entered the Maxim Gorky Literary Institute in Moscow, the dream of many high-schoolers. He was popular among his peers and teachers. Handsome and stately, he was also a top-performing student. He also had the remarkable ability to make find a rhyme for any word or line.
After graduation, he did his three-year military service in naval aviation. Throughout this time, he wrote his girlfriend 800 love letters, many of which he later converted into famous song lyrics.
His artistic career
After returning from the army and marrying his girlfriend, Onegin went to work at the musical broadcasts division of the All-Union Radio. At 23, he took a position of great responsibility – editor of programmes on Soviet and Western pop music. He began his career in the 1960s, the era of a thick iron curtain that separated Soviet audiences from Western culture and its music. Unlike the majority of his listeners, Onegin could reach across this curtain through his job. Having listened to a lot of Western music, he realised the secret of its attractiveness. Its tunes were simple, and so were the lyrics. Western singers sang about everyday things like first love, waiting for a call, affection between two lovers, Western pop songs were non-ideological, unlike Soviet pop music.
Building on his newly acquired knowledge, he began to write simple lyrics for Soviet pop songs. He wrote about sadness, joy and romantic feelings, appealing mostly to the younger generation. Immediately, his songs became popular hits. Soviet pop stars loved them and sang them at every concert. Hundreds of thousands of fans were singing along.
Soviet bureaucrats felt threatened and tried to resist the uncontrolled popularity of the new hits in their habitual repressive manner. They accused him – unfairly – of making fun of the Soviet leader Brezhnev – or even Vladimir Lenin – in one of his popular hits. The accusation was ridiculous, yet the part bosses were quick to prohibit this and other pop songs to the lyrics of Gajikasimov.
However, it was already too late. By then, the sales of LPs with his songs had exceeded 15.7 million copies. His jealous competitors claimed that his success would be short-lived, but Gajikasimov popularity was soaring. When Western pop music became more accessible to the average Soviet listener, Gajikasimov began to translate Western lyrics, and his translations quickly became hits.
His family life was less brilliant than his career. He had been married several times, but all of his marriages fell apart. But he did not seem saddened or embittered by these breakups in any way. He received many thousands of roubles as honoraria for his lyrics at the time when the average salary in the country was around 100 roubles. Gajikasimov spent his money liberally. The pockets of his trousers were full of crumpled banknotes. He threw parties at top restaurants for his friends, treating them to expensive food and drinks. He also had a taste for good food and wine.
Unexpectedly for all, the brilliant Onegin Gajikasimov disappeared at the peak of his popularity. None of his friends or colleagues had any idea of his whereabouts.
Turning to faith
One day in 1985, Onegin got hold of a copy of the Holy Bible. By some miracle, he read it from cover to cover in three days. He turned over the last page, and he lost interest in the world. He was unconcerned, however. "I lost my vision of the outside world, but I gained the ability to look into my heard," remembered Onegin. Three days later, his vision returned, but he was a different man.
Into a new life
Onegin went to the train station and left Moscow. He got off the train at a small station in the middle of nowhere, walked into an Orthodox church and took baptism with the name Oleg.
He destroyed all his notes, gave away his valuables left his flat to strangers and settled in a run-down summer house. For several years, he lived there as a hermit, fasting and praying at night
Monasticism
In 1988, he became a novice at the Optina Pustyn monastery, which was then beginning to revive. No one at the monastery had any idea that the new novice working at the construction site and cleaning up after the cows was a famous songwriter. Novice Oleg was reticent about his past. He even changed his last name to Gajikasimov.
As clients were ripping off the phones looking for Onegin, he was digging the pit for the foundation of a new monastery compound. He was fifty-two, and life at the monastery – full of fasting and hard work – was an uphill struggle. As he remembered, later on, he may not have endured, had it not been for his three-year hermitage at a summerhouse years before. In his spare time, he read. He finished all the religious books at the monastic library and followed the advice of the Holy Fathers in practice.
In 1989, he was tonsured as a cenobite with the name Athanasius, and in 1991 as a monk with the name Silouan. He was a man of versatile talent. A brilliant poet in the past, he became a talented preacher as a monk.
After leaving Optina for a number of reasons, he moved to Domodedovo, a Moscow suburb, where he rented a small flat and went to a nearby church. Many people travelled to Father Silouan to listen to his sermons or to attend his classes at the Sunday school for adults. He helped numerous people find God and convert to the Orthodox faith. He had the talent to show to every person the truth, beauty and joy of living with God.
In appearance, he changed beyond recognition. Even people who knew him well would never have recognised in him the popular songwriter he was before. One day, as he was in Moscow on business, he saw his brother walking towards him in the street. He slowed down, his brother looked at him and walked on.
Father Siluan led a very modest life. He never accepted money from anyone.  He was dressed in a worn mantle and patiently endured the cold until someone donated him an old winter coat. He had a meagre diet and slept on the floor. Yet he had so much grace that people flocked to him by the hundreds to seek his advice, comfort and reassurance.
"Never tell anyone what to do," he taught his disciples. "If someone hurts you, or is about to strike you or heap insults on you, fall to your knees before him and ask him for forgiveness. The enemy will go away immediately. There is no worse torment for the enemy than to see that love exists. Love trumps all else."
Staying in a hotel one night, he heard on television a new pop group performing a remake of one of his popular songs. He sighed and said to his spiritual child, "I wish I never wrote that song…" Never again did he mention his past life with anybody else.
His last days
He spent the last years of his life in great pain. Bleeding tumours appeared on his feet, and his boots were soaked in his blood all the time. He was in pain, but he endured and never went to a doctor. He did not find out that he had advanced cancer until the later 1990s. He suffered excruciating pain without any medicines.
Shortly before his death, he accepted tonsure as a schema monk with the name Simon. Shortly before his death, he was given the icon of the Theotokos "Softener of evil hearts". Standing before the image of the Mother of God, the elder prayed, "O Holy Theotokos, will you take me to heaven? I am tired." She heard his prayer. Schemamonk Simon departed to God on 30 June 2002.
All his life, he was looking for joy and harmony in music but found them in God. Grant rest, O Lord to the soul of Your Departed Servant Schemamonk Simon, and have mercy on us sinners, by his holy prayers.
Prepared by Anastasia Parkhomchik
Source: https://spzh.news/ru/istorija-i-kulytrua/72572-ot-aleshkinoj-lyubvi-do-velikoj-skhimydve-zhizni-onegina-gadzhikasimova