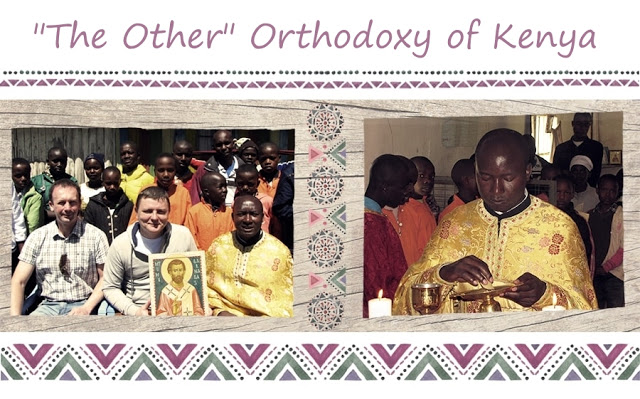 Ruslan Yarotsky is a religious scholar and an Orthodox missionary from Hrodna who is also the head of a charitable fund, which helps Orthodox Christians in Africa. He started doing his mission in St Elisha Monastery in Laŭryšava, HR.

When you get to know about the Orthodox Church on the African continent for the first time, it will definitely feel "different" from what we, who live in Belarus, Russia, and Ukraine, are used to. It doesn't have the tranquility and pensive atmosphere, the elaborate precision and rhythm of worship… It doesn't have the wonderful architectural edifices and populous religious processions… A Divine Liturgy in Africa, with its drum beats and polyrhythmic African tunes, and with the parishioners and priests praising God by dance, may appear strange, unfathomable, and even unacceptable. An Orthodox believer in our traditionally Orthodox lands always has the opportunity to look back into the past and find support and comfort there. What do African Christians have in their past? Where is their Seraphim of Sarov or Theophan the Recluse? Where is their glorious and not-so-glorious history of struggle against "this fallen world"?
The Church in Africa is like a young tree. It grows and has lush green leaves but it does not have a strong root, a tall trunk, and a wide top, all of which make old trees different from younger ones. Does it? Does the real power of the Church on that continent lie in something else?
The brothers first got to know African Orthodoxy in Kenya, where St Elisha Monastery organises missionary outreach with the support of many parishes from Belarus and neighbouring countries.
What is, then, the aim of this narrative, which, of course, represents solely our own subjective opinion? Hopefully, you will feel a closer connection to the Church in Africa after you read this post. Sometimes, even simple concepts can take years to soak into people's minds. One of these concepts is the simple idea that there is only one Church of Christ in the world; the names "Russian Church", "Belarusian Church", "Greek Church", or "American Church" mean something only here on earth. Probably, we will be moved by compassion and love and join efforts in helping our brothers and sisters in Africa. I'm optimistic that the experience of a missionary outreach can "animate" our spiritual lives, and add meaning, joy, and new substance to them.
Mass media paint a bleak picture of Africa. Indeed, most African countries are poverty-stricken, with absent or inadequate welfare, and teeming with
infections, ethnic and religious conflicts.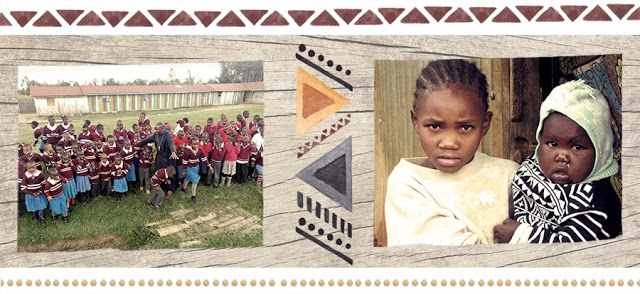 Sadly, the mzungu (whites) left the continent with roads and buildings but not good memories. After the independence, Kenyans had an extremely negative attitude towards the British. Frankly, they were equally wary of all "whites".
Nowadays, the situation has improved. Tourists can easily visit many African countries, with some precautions, of course. However, this positive change isn't always the result of a change in attitude. Rather, the locals have figured out that tourists bring money.
That is why if you board a plane from Paris or Amsterdam to Nairobi, you may see crowds of European tourists with cameras, bristling with excitement at the thought of being able to see exotic African animals and take a selfie with them. The majority of those tourists will see a Kenya and a Tanzania adapted to their liking. For instance, Mombasa, a city on the shore of the Indian Ocean, famous for its white-sand beaches, has become the favourite place for many European tourists. However, it's just the façade of Kenya.
The population of Kenya is 50 million people. When you travel around the country, you will assume that the population numbers are largely out of date. Streets of Hrodna, Minsk, and Vilnius look almost empty in comparison with an average Kenyan village. How can you count the population of city slums like Kibera? Most people there are constantly moving. Where are they going? Although they don't have jobs, they are very busy. Some of them are lucky enough to have their own "business", like a car wash. Just look at how they proudly sit on a heap of old tyres with the name of their company on a cardboard sheet, some soap, sponges, and water from the nearest river in rusty barrels…
It must be noted that the advances of technology are evident in the cities and towns in Kenya. Most people have mobile phones and work hard to buy a TV panel, which costs almost as much as here in Belarus. With that said, living conditions of most Kenyans may appear absolutely unsatisfactory. Why not buy wallpapers, paint, or a vacuum cleaner instead? This way of spending money looks like an escape from the brutal reality…
Kenyans are very open and kind. If you're in trouble, they will happily help you. The general impression from the people is really positive. Of course, hard life conditions and poverty leaves an imprint of people's behaviour and world view. Crime rate in the country is high: robberies, thefts, and murders are quite common, for a lot of reasons.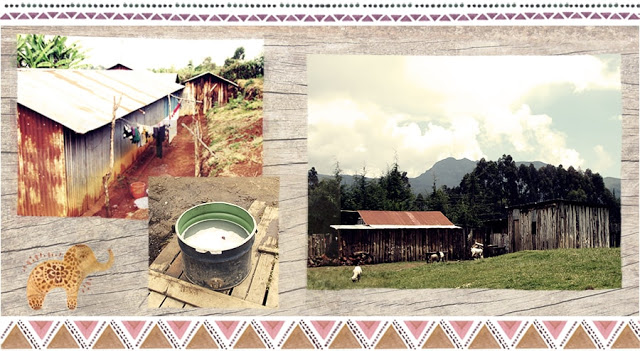 As a rule, a tourist does not encounter this side of the life in the country. Sometimes this grim reality haunts you. When we brought humanitarian aid to Father Michael, an Orthodox priest in a village named Gilgil, we were delighted with his enthusiasm and kindness to such an extent that even that gloomy place looked quite attractive, in spite of all its dirt and poverty. A week after we left, we learned of a murder during a possible robbery attempt. The victim of that murder was Elijah—a student of an Orthodox college who was studying to become a teacher. Seeing Kenya and Africa in general also means seeing a graveyard, where lots of new graves can tell you a lot about the true state of affairs.
You shouldn't, however, look at Kenya through a black or a pink glass. Africa appears different to everyone. The way you see it depends on what you are willing to see and what means you have at your disposal.
Civilization has transformed a modern tourist so much that he will be happy and excited to notice a giraffe's head in the savannah, a zeal of zebras, or some baboons on the Naivasha–Nairobi road but will turn a blind eye on the yellowish whites of children's eyes, crowds of beggars that besiege his car when he drives to his luxurious hotel after a delicious lunch in a restaurant, and the abject poverty that he may encounter in rural areas and city slums. Personally, I felt ashamed for the first time on Lake Naivasha, when we were feeding biscuits to a giraffe named Eric, and the eyes of our guides followed each biscuit closely as it disappeared in the giraffe's mouth. In fact, you begin to think about it seriously only later.
Kenya is a country of stark contrasts. There is poverty and luxury side by side. The incredible beauty of African nature and its rich animal world is combined with inhumane living conditions for most people. It must be noted that the painful reaction to the Kenyan way of life is our subjective experience. Kenyans perceive the horrors, which make our hearts ache, with enviable calmness. They dream of having their own plot of land and cultivate it to earn money and be able to pay for their children's education. They love, quarrel, dream, and wonder. Their men do their best earning money, and their women do their best to look gorgeous. Just like we do. It's just the conditions that are different. It's easy to fall in love with Kenya.
Africa is a continent where religion is still important. Although it may appear that there isn't anything noteworthy about Kenyan religious life, I'm assured that Mircea Eliade could have found a vast field of study here. The majority of people here view themselves as Christians. Indeed, there are signs that read "Pentecostal Church", "Church of God", "Messianic Church", "Adventist Church", etc., in every town and village. There is a sizable proportion of Catholics here, as well as dozens of Neo-Protestant groups. Small but neat (at least in contrast to the chaos that surrounds them) mosques can be found in bigger cities, along with Hindu and Buddhist temples, and traditional cults, Hare Krishna followers, Orthodox Jews, and many other religious communities.

It seems that there is no need for an Orthodox mission in a country with such a large Christian populace, is there? In my humble opinion, Kenyan society has become more "Christianised" during the 20th century, albeit superficially. Missions that can invest large amounts of money are the most successful in the impoverished country. Locals tend to join religious organisations solely to improve their financial standing and not after an "encounter with God". You can't judge them. Of course, neither should you infer that everyone becomes a Christian for ulterior motives. Many people are entirely sincere in their faith.
You meet religion at every corner during your travel in Kenya…
End of Part I