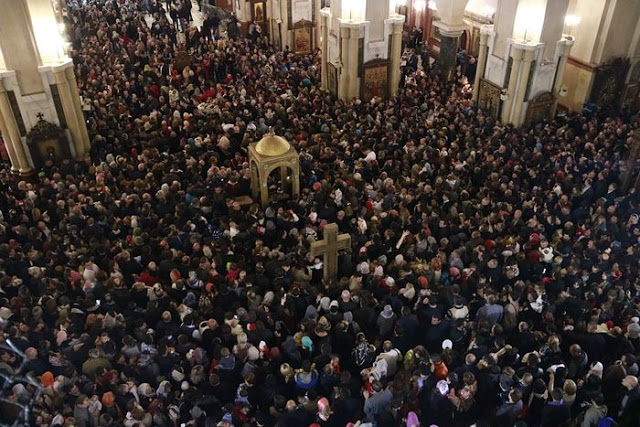 The Georgian people have again expressed their great love of and trust in His Holiness Catholicos-Patriarch Ilia II of Georgia, bringing more than 1,000 children to be baptized and become the primate's Godchildren in a mass ceremony.
This 53rd such mass Baptism took place on Sunday at Tbilisi's Holy Trinity Cathedral, with more than 1,000 souls being united to Christ our God in His holy Orthodox Church, reports the official website of the Georgian Orthodox Church.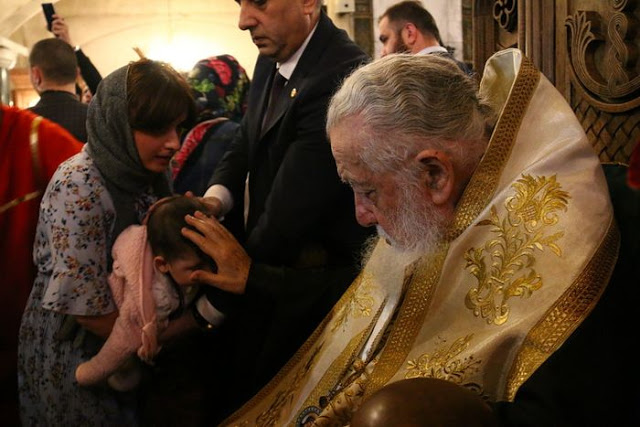 The previous mass Baptism was held on January 21, with 708 children receiving the Sacrament at that time. After Sunday's Baptism, His Holiness has about 35,000 Godchildren.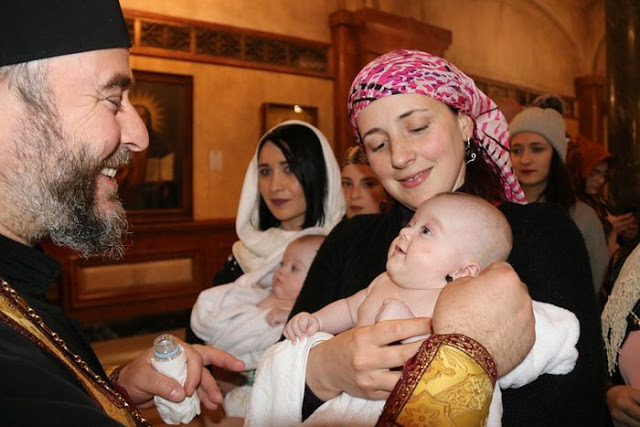 With the first mass Baptism on January 19, 2008, Patriarch Ilia commenced his initiative to help improve the dire demographic situation in Georgia caused by post-Soviet abortion rates. Such mass celebrations are held four times a year in which the primate personally baptizes and becomes the Godfather for the third and later children of married Orthodox couples.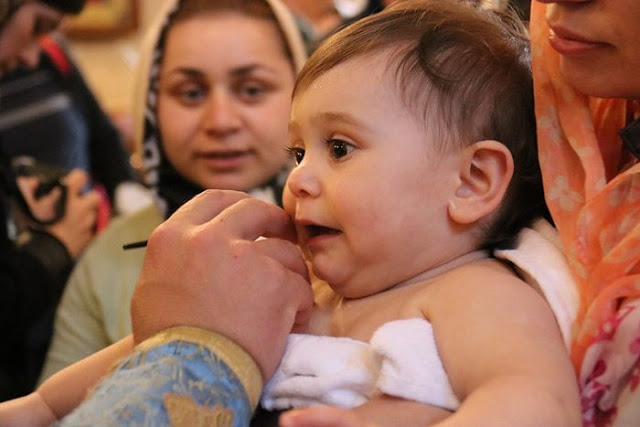 According to the latest statistics, the country has a population of 3,718,200. According to the forecast of the United Nations Population Fund (UNFPA), this number may drop to 2,985,000 people by 2050.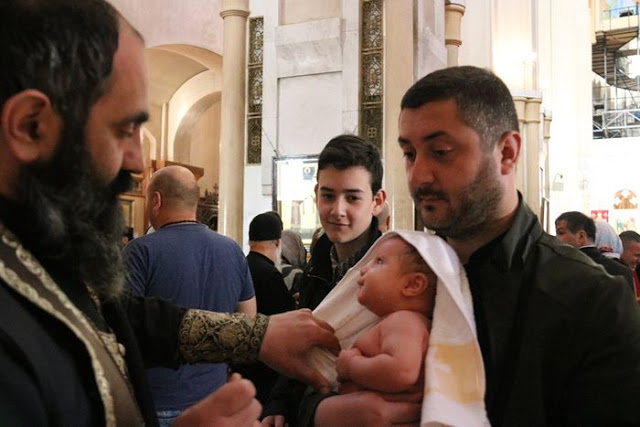 After the celebration of the Sacrament that united more than 1,000 souls to Christ our God in His holy Orthodox Church, each child was presented with a baptismal cross, a baptismal certificate, and a copy of the patriarch's Paschal epistle, reports Georgia Online.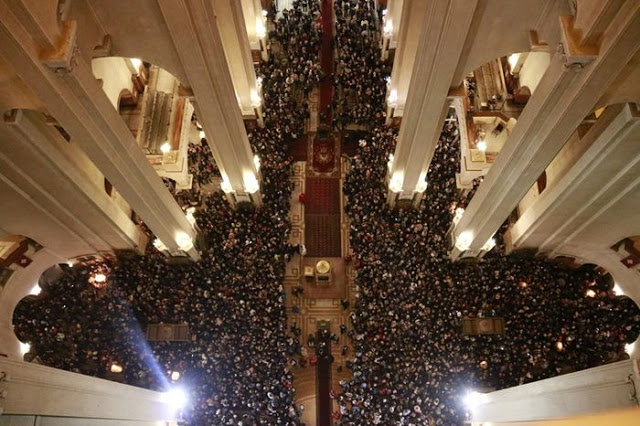 His Holiness, the most trusted man in Georgia, addressed his ever-growing flock with a sermon, stating, "May the Lord protect my Godchildren, and may the Lord protect their parents and siblings. God bless all of Georgia."