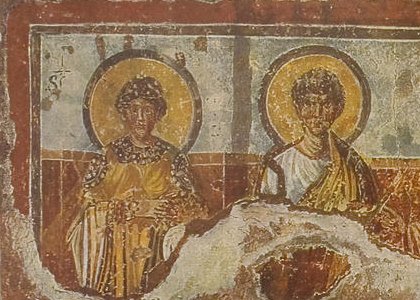 An Answer by Fr. Sergius Pravdolubov, a holder of a masters degree in theology, the professor of The Moscow Theological Academy and the rector of the Holy Trinity Church in Troitsa-Golenistchevo village.
Who Was the First Orthodox Christian Priest?
It is unknown. However, the Book of Acts mentions the "church presbyters" in Ephesus, who were not bishops like Timothy, the disciple of Apostle Paul. In the first centuries of Christianity, there were also chorepiscopus or "country bishops". Country bishops and presbyters differed slightly.