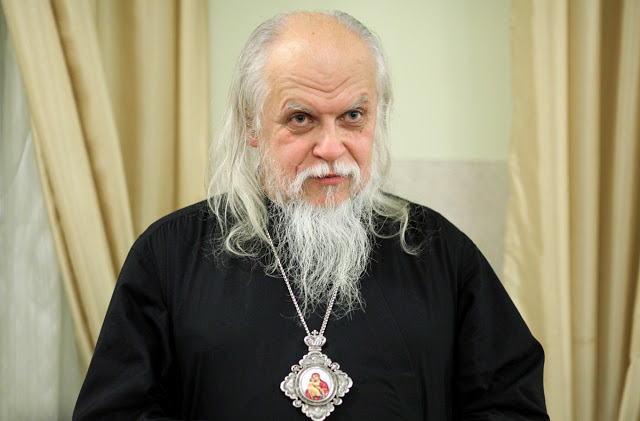 The Right Reverend Panteleimon, bp. of Orekhovo-Zuevo, the Chairman of the Synodal Department for Church Charity and Social Ministry, and the spiritual father of the Miloserdie (Mercy) Orthodox Charity Service, which cares for twenty-seven social projects, told The Russian Reporter, Issue No.18 (435), how to help this service.
When a journalist interviews a priest, he can never be sure whether it is an interview or a confession. "I have always hated myself for being hypocritical: when I go on a business trip, I meet many strangers and I have to adapt to each one of them," I said. The Right Reverend Panteleimon, bp. of Orekhovo-Zuevo, the Chairman of the Synodal Department for Church Charity and Social Ministry, and the spiritual father of the Miloserdie (Mercy) Orthodox Charity Service asked me in response, "Why do you need to be hypocritical? Can't you simply love people and be interested in their lives?"
— You can't imagine what kinds of people I have to meet sometimes.
— You can love any individual, be they a villain or a saint. You can pity someone with love, and be amazed at someone with love. Most importantly, you should ignore the evil aspects and focus on the good ones. You should try and find something good in the person you meet: the bad traits don't need to be discovered, they will eventually surface.
To be honest, this is the point at which I could have finished the interview. It looks like these two sentences characterized everything there is to know about life in general and human interaction in particular. However, apart from spiritual and exalted issues, we have to talk about earthly problems, such as how to stimulate giving to Miloserdie Orthodox Charity Service.
***
— Your Grace, the projects of the Miloserdie Service require half a billion roubles (US $8,716,000) every year to continue functioning. How did you make it to this level?
— Don't be surprised at the apparent greatness of this amount. Compared to all social activity of the government, it is but a meager drop. For us, it is always a headache to be able to collect so much money on a regular basis. We made it to this level very easily, it just happened.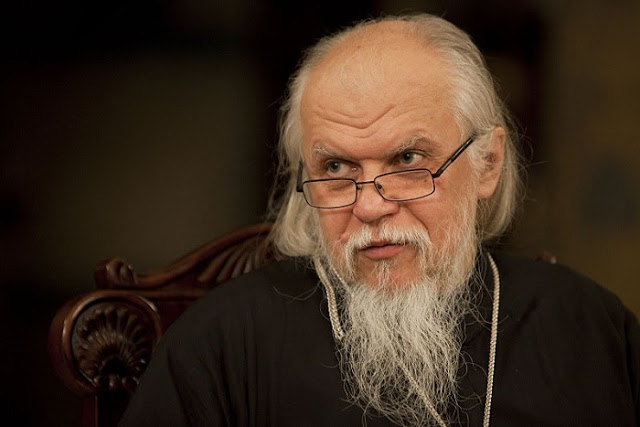 Bishop Panteleimon of Orekhovo-Zuevo
— What do you mean?
— Well, we did not plan our projects in advance. We did not fathom elaborate concepts… There were people who wanted to do good. At the same time, there were people who needed someone to do good to them. When both parties came together, a new project was born. That's all.
— What kind of maintenance does a project require?
— Some projects were unfunded in the beginning, but as they grew we started to realize that they need to be funded. For instance, our volunteers in their free time would visit people at home and help them. In the meantime, there were so many volunteers that we needed paid coordinators. That was how our staff came to be. We also visited orphanages but later we came to realize that it is hardly helpful, so we opened our own orphanage. That was how we accumulated about thirty projects in the course of twenty-five years, which cannot do without funding.
— Do you receive any grants or state subsidies?
— Yes, we do. But these subsidies do not cover all our needs. And again, it's one-time support.
— Is there a way out of this situation?
— There is a way to deal with it, not exactly a way out. We have tested and tried it, and it works. It is called the Society of the Friends of Charity. We came up with this idea during the previous crisis, in 2008. It literally rescued us. Our financial support dropped by a third because many large donors left. We started saving money and even cut down on some of our projects but we still didn't have enough money. What could we do? So we thought: why not ask middle-class people for help? They may not be as rich as our previous donors but we suggested that they donate one per cent of their income to us on a regular basis.
— One per cent, a kopeck out of a rouble…
— Yes, and it worked. Nowadays we have about ten thousand of the Friends of Charity and they account for one-fifth of the funding of all our projects.
— How does it work?
— Anyone can sign up for membership. A specified amount is withdrawn from their phone or bank account every month.
— Are people willing to help?
— We invited people to take part in this program last summer, and as a result, donations doubled. If we had three times as many Friends of Charity as we have now, all our financial needs would be covered.
If we distance ourselves from talking about money, it seems to me that these kinds of things are valuable for the donors, too. Of course, they can help the needy independently: they can buy food for the homeless or give money to a family with many children. Nonetheless, when we collect this money together, we can do a whole lot more. "A little help from many people" is our motto. And it really works and saves lives.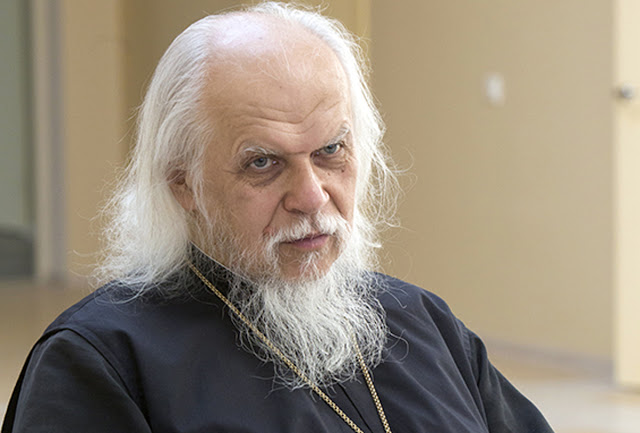 — Do I get it right that you want those people whom you call Friends of Charity to become a fellowship of some kind?
— I would like these people to become real friends who do not just send us donations every month. I would like them to learn and be interested in what we are doing, to help us with their ideas, with their participation, and with their prayers if they are believers. I would like them to make friends with the people whom they assist — by the way, we regularly provide assistance to approximately two thousand people. I would like our donors to know them, to love them and to be compassionate towards them. I am also ready to meet them and make friends — even on the social media. I plan to post some information about the Church, about spiritual life and God's commandments, which are easy to understand for a contemporary person.
— It turns out that the rich donate less during a crisis and the middle class donates more, doesn't it?
— Yes, that's right. We say: we have a crisis now, so please help someone who is hit harder than you! It is during such trials that one's true nature is made clear.
— Does it mean that you have switched over to small-scale donors?
— Not exactly. We are trying to get various social groups involved. Anyway, we still go begging for money. I send emails wherever I can. I had a birthday not long ago, and I asked everyone not to buy me any gifts but donate to our service instead.
— Aren't you disturbed that in this case mercy becomes, er, somewhat automatic, with all those monthly remittances?
— I think otherwise. This kind of help is harder than one-time donation. Sometimes people donate money spontaneously. They see a miserable person and pity them, and that's why they give that person money. On the contrary, here you have to part with one thousand roubles every single month. It's harder, right? You have to remain true to your decision, which is especially vital because we live in a world where truthfulness and loyalty are
rare… A guy who had lived in our orphanage went to a secular university. He told me how his room-mates discussed how many real lovers can one have in a lifetime. In my opinion there can be only one real love in a person's life. It turns out that they believe there could be two or three lovers, if the first one becomes boring, and the second one grows old.
— In other words, you prefer getting up and doing exercises instead of throwing oneself into the heat under the influence of emotions?
— Exactly! Lack of faithfulness and persistence is a scourge of our times. In this case people are always loyal. It is especially important for a Russian. Perhaps, Germans have it easier.
— It must be some kind of spiritual labor, doesn't it?
— It's hard work. It means working with your own soul, with your own self. Few people want to perform this work nowadays. People like to get new experiences and extreme feelings. They live in bursts and flashes. It might be okay to a certain extent because it makes life fun, but you still need to be working and putting effort into what you do. The Lord says that the Heavenly Kingdom is taken by force.
— May it be a sign of our time, or "you don't get to choose the time of your life, you can simply live like a man and die like a warrior"?
— I think we should follow the old motto, Do what you must and be what it may. Be loyal to the work that the Lord has called you unto. Do not judge others. Be careful, don't go into extremes. During the Last Judgment, you won't be asked at what time you lived, only how you lived. You'll have to show what kind of environment you built for people around you, whether you shared your love, compassion, and kindness with them. You will learn a lot about yourselves during the Judgment Day, rest assured.
— There are so many charities nowadays. They claim to help a lot of people but if you start looking into what they really do, you'll see that they simply pay salaries to their staff and don't really help anyone else. How can one figure out if Miloserdie Service is a valid charity that really does its job?
— We are open and transparent. Our fund-raisers don't get interest on the money they have raised. They have fixed salaries. It isn't for this that they work for. We post our financial statements regularly, so a donor who gives us money can see where it goes. She can also visit any project run by our charity just by letting us know about it in advance. I'm sure that people will see with their own eyes that it is not a Mercedes Benz for a fat priest that their money goes to.
By the way, let me tell you a story. It happened when we raised funds for fire victims — remember the wildfires in 2010? We had a headquarters next to this church. There were many volunteers: some purchasing motor pumps, some sorting clothes, some bringing meals for the rescuers… A reporter of a large Moscow newspaper came to us and asked whom we were sending help to. Well, we replied: look at our report posted on the website and choose any of the beneficiaries. She picked ten beneficiaries and contacted them — and they confirmed that they did actually receive our help. We asked her if she was going to write about it. She said, I will write about it later. Seven years later, she hasn't published that article about us yet.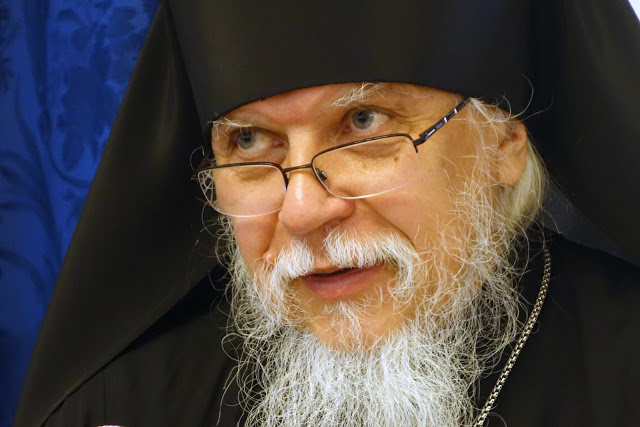 — Did it hurt you?
— No, I was delighted. I thought, We must be doing things the right way.
— Your Grace, how did you personally came into this field of charity?
— I believe it to be God's vocation. I came home after serving in the army. I was an un-baptized atheist and had a personality crisis. I was disappointed and skeptical about everything: art, politics… I needed a way out but I didn't know what to do and how to live. So I remember that moment in detail: I was strolling down Bakuninskaya street near the telegraph building and tramways. All of a sudden the following idea pops up in my head: there are sick children in this world, so it must be good and meaningful if I help them. That was why I went to work as an orderly in a hospital. I didn't manage to get a job in a children's hospital but I finally found myself working in a TB hospital. It was there that I came to the faith. That was my decisive step towards God, expressed in a clear and short thought.
— Where did that thought come from — no one knows.
— Well, I believe that there is God up there, — the Right Reverend Panteleimon smiles kindly. I like it how he manages to bring the conversation back to earth without damaging the overall impression.
***
Miloserdie Orthodox Charity Service is one of the top five charities in Russia, according to Rusfond list. Miloserdie Service runs twenty-seven social projects, including a mobile palliative service for children, St Spyridon's Almshouse, Mother's House Crisis Center, Salvation Hangar for the homeless, a service for helping HIV-positive persons, a visiting nurse service, a volunteer network that is one of the largest in Russia (over 1200 volunteers), and a kindergarten for disabled children.