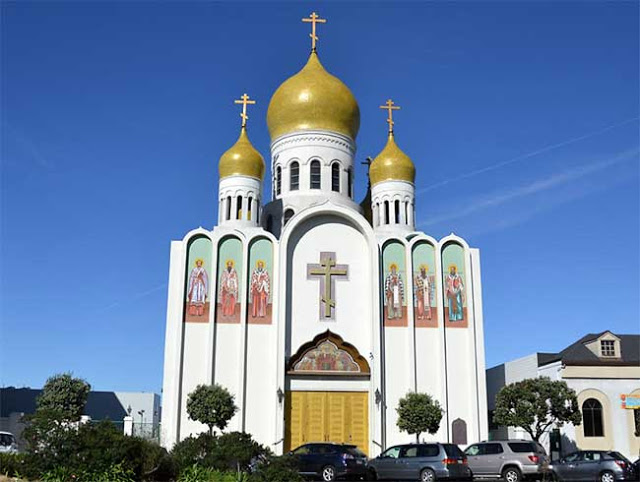 On Saturday night (March 15, 2008) I got home from choir practice rather late, and stayed up much later than normal as I had a very late dinner. I had finished eating and was reading a book at about 11:30 p.m. when my roommate came in and asked if I knew why the Cathedral bells were ringing. He had been in his bedroom, which like mine faces the street and has a view of the Cathedral a block away. In the kitchen, a couple of rooms away, I couldn't hear the bells, but I agreed that it seemed strange for them to be ringing at that time of night. I went to bed about a half hour later and thought nothing more about it. At church on Sunday, we were all shocked to hear that Metropolitan Laurus, the leader of the Russian Church Outside Russia, had reposed. Our priest got a telephone call from a former parishioner just before the service started at 9.00 a.m.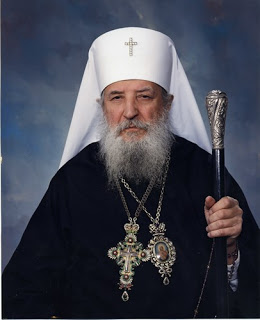 We heard about the chronology of events later on Sunday from the matushka of one of the Cathedral priests, whose son is at the Seminary in NY. Sometime on Sunday morning, when Metropolitan Laurus was noticed to be absent, someone went to his house and discovered that he had reposed in his sleep. The police were called etc., and people there began notifying the rest of the world. No one here in SF knew about it until 8.00 or so on Sunday morning (11.00 a.m. New York time). As the day went on, word about his death continued to spread. People here were discussing going to the funeral in NY on Friday.
As we talked about these events, the issue of the bells came up.! Others living near the Cathedral had heard the bells ringing late on Saturday night. When they came to the early service at the Cathedral (it starts at 7.30 a.m.), they found the bells tied up in the normal way, which seemed puzzling. Someone had to have gotten into the locked place where the bells are untied them, rung them (very beautifully, my roommate said), and tied them back up, all in the darkness of near midnight. No one in the group I was talking to, which included the wives of both Cathedral priests, knew who could have done it. But then as we were talking, we also learned that the NY police estimated that Metropolitan Laurus had died between 2.00 and 3.00 a.m. That's between 11.00 p.m. and 12.00 midnight here. And then everything seemed obvious.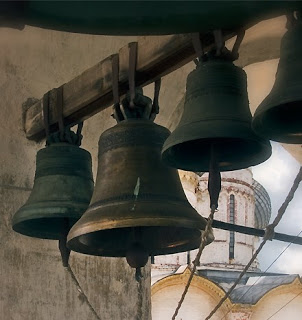 "I attest that I had just begun reading the pre-communion canons when I heard bells….Orthodox Bells…ringing with the melodies familiar to us at the Cathedral. I first thought it was my CD player…when I checked, I found that it was off. David was reading in the kitchen and I went and asked him if he was playing music. We weren't. Others in the vicinity heard the bells at the same time, roughly the time when Vladyka Metropolitan passed away."
(Note the bells are behind two locked security gates and everyone who has access and who knows how to properly ring the bells have all sworn that they did not ring them).
His Eminence Archbishop Kyrill told us that the bells had been rung by the angels.
Eternal Memory!