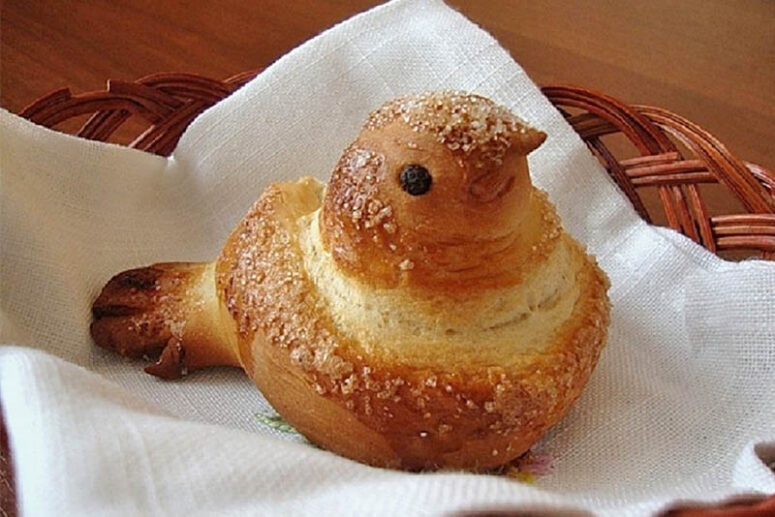 These lark buns are traditionally baked in Russia each year to celebrate the Forty Martyrs of Sebaste. There are forty buns to celebrate each of the forty martyrs. The larks are the first bird to arrive in Russia each spring, and the feast day of the Forty Martyrs falls during Lent, so the buns also celebrate the arrival of spring.
Recipe (serves 40): 
6 cups flour
1 cup sugar
2 sticks margarine
1 tsp. vanilla extract
2 cups warm water
1 package dry yeast
orange zest, to taste
raisins, for eyes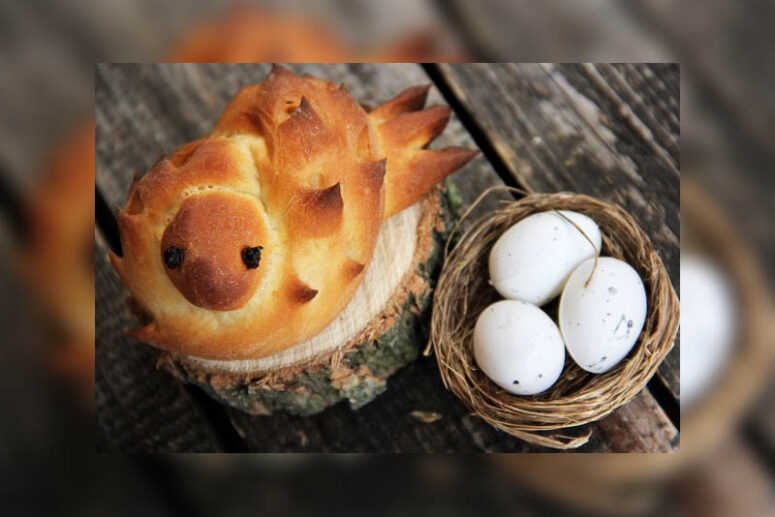 Mix the warm water, yeast, sugar, and enough of the flour so that you have a batter about as thick as sour cream. Let the batter sit until it has risen slightly and is bubbly.
Add the rest of the flour, the margarine and the orange zest (if using). Knead well (about ten minutes). Place in a greased bowl and let rise until doubled in size.
Using a knife or pastry cutter, divide the dough into 40 pieces. Roll each piece into a long hot dog shape. Tie each piece into a knot. Make one end into the shape of a head for the bird by pinching a beak. The other end will be the tail feathers… with a knife create that look. Put a raisin on each bird for the eye.
Place on a greased baking sheet and bake for 20-30 minutes at 325 degrees.