We are pleased to announce a new online project – the Orthodox Clergy Club. It is an online hub where Orthodox clergy, monastics and church workers can reach out to like-minded people and enlarge their circle of friends.
Why an Orthodox Clergy Club?
The idea comes from you, our valued visitors to the online store and our beloved blog readers. Recently, many have asked us for practical advice on caring for the church items available from us. Almost all of the letters came from the clergy serving in non-Orthodox countries of Europe and North America, and to us, these queries revealed a much deeper need. Where Orthodox parishes are rare, small and scattered over a wide area, it is easy to feel isolated at times. We hope to help you build a stronger sense of community with like-minded people. We wish to offer you a welcoming space where you, the clergy, monastics and church workers, can find inspiration and enthusiasm in your difficult ministry!
We begin this project as a mailing list…
We start by answering the questions we have received from you so far. For example, you ask us how to choose a fabric for your vestment that best suits your climate, how to use church items well, or how to care for the vestments. We forwarded these queries to some of our most knowledgeable people, like proto-Deacon Oleg Tarasevich, with many years of service in the altar, or Nun Agrippina, a vestry keeper at our Convent for over fifteen years.
…but we count on your participation!
We are all working hard to be better servants to our flock, bring more people to the faith, make new disciples of Christ, and enhance our prayer and worship lives. So share your insights, questions and misgivings, suggest discussion topics and ask your questions. Give your feedback. It is as easy as hitting the reply button or writing a comment on social media.
At Saint Elisabeth Convent, We have plenty to share from our rich experience of ministry and worship. Sometimes, we will answer with an extended e-mail or blog article. But we also look forward to hearing your views, advice and experience and will gladly publish articles from you! We hope to become more than a one-way message board.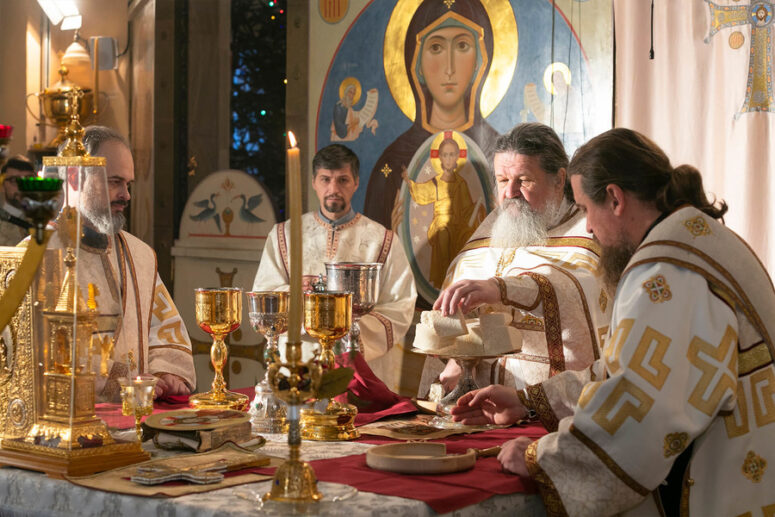 Converse, connect commune at the Orthodox Clergy Club at Saint Elisabeth Convent. You have an open invitation to join.