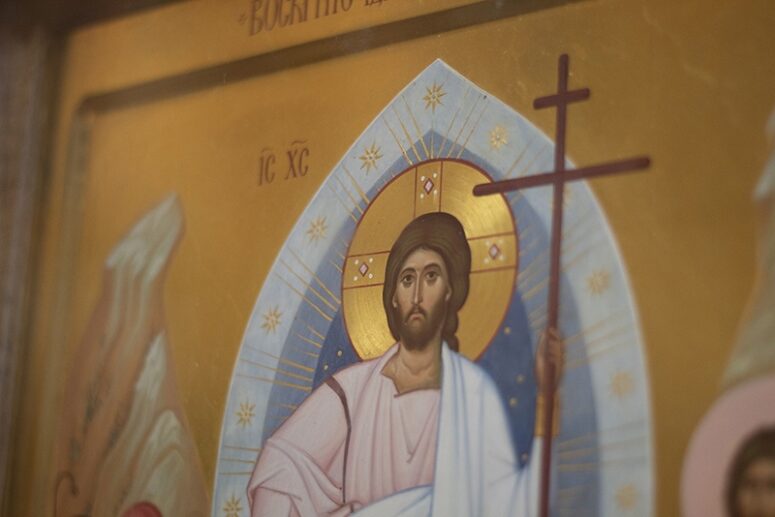 Writing a religious icon implies considering many nuances and choosing the right technique, artistic-figurative language, as well as the image itself. There are several well-established means for writing an icon. They took shape at different times and include encaustic, tempera and the more recent acrylic paints. 
Encaustics, a technique once common in Ancient Egypt and Greece, is now practically out of use due to the complexity of making paints, where various resins and oils are added to Beeswax, which is repeatedly digested in alkalis and then dried. The process of making this rare and expensive product can take up to several months. That said, icons made in encaustic style can remain practically unchanged for thousands of years (see Fayum mummy portraits).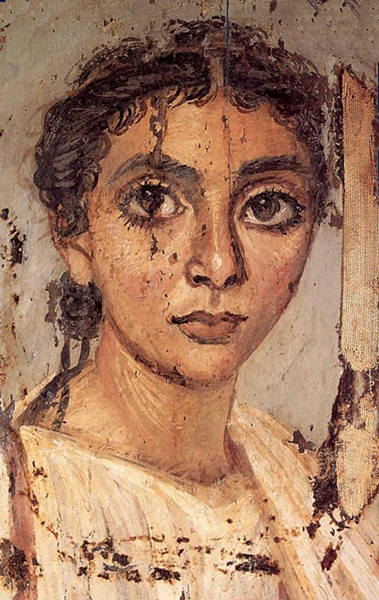 Tempera paints are no less ancient (used for more than 3 thousand years) but much easier to make. Before the invention of oil paints (15-17 centuries), tempera was the main material for easel and decorative painting (sarcophagi of ancient Egyptian pharaohs were painted with tempera). 
Today's tempera paints are used not only for writing icons. This technique has migrated from the ancient Russian icon painters to lacquer miniature paintings (Palekh, Mstyora, Kholuy). Many contemporary artists continue to choose tempera for their work.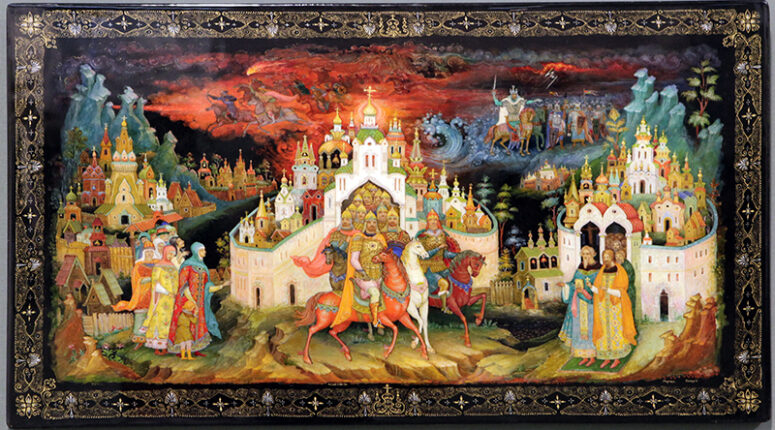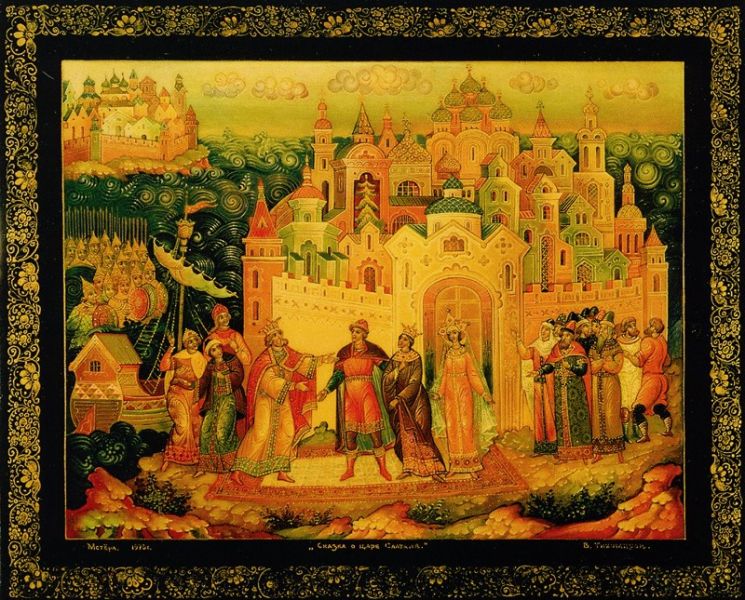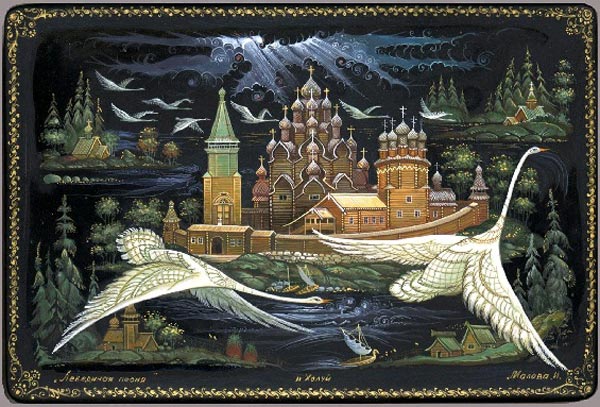 Tempera paints are based on dry powdered pigments and water with added natural (egg yolk) or artificial (dispersed glue and polymer) binder emulsions. More details about tempera can be found in the treatise titled The Book of Art (Il Libro dell'arte) by Cennino Cennini. 
You can recognize a tempera icon by its matte, even and somewhat velvety surface. Traditionally, a tempera icon is covered with varnish or linseed oil some time after it has been finished. This helps it retain its original appearance for a long time and stay protected from environmental influences. It was traditionally considered very important not to varnish an icon at once; sometimes the varnishing took place after a few years. Such evidence can be found, for example, in Albrecht Dürer's letter to Jacob Heller written in 1509, in which the artist warns his customer not to varnish the newly written Ascension of Mary.  However, today this tradition is gradually disappearing, since tempera (unlike oil paints) is sufficiently resistant to external factors, besides without varnish it retains its pleasant matte texture.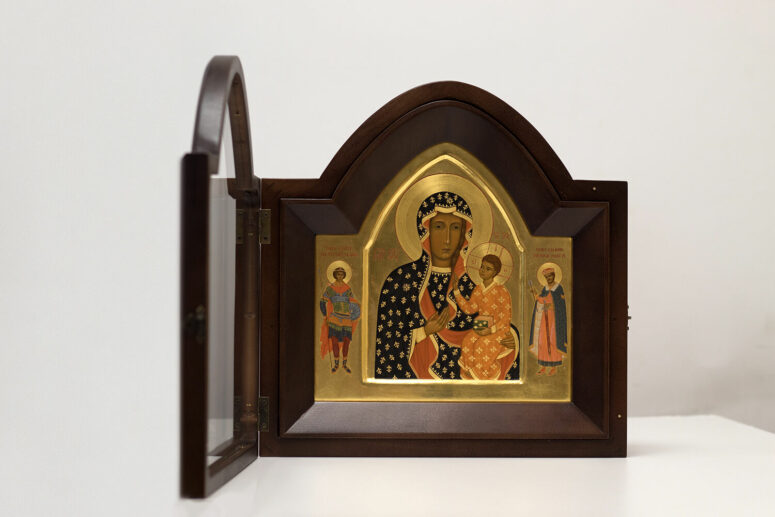 Despite being water-resistant, dry tempera allows the icon to "breathe" and remains permeable to gases and moisture. This feature makes it popular in monumental painting where it allows excess moisture to evaporate from walls after painting. 
However, the process of writing a tempera icon is spread in time and may easily take a month, largely due to the fact that most icon painters still choose to varnish their icons. Many questions arise in this regard, such as "How to complete the work in a shorter time without losing quality?" or "Is it possible to teach icon painting in a short time and with minimal expenses?" The shortage of supplies for tempera icon painting in many remote regions complicates the work process further.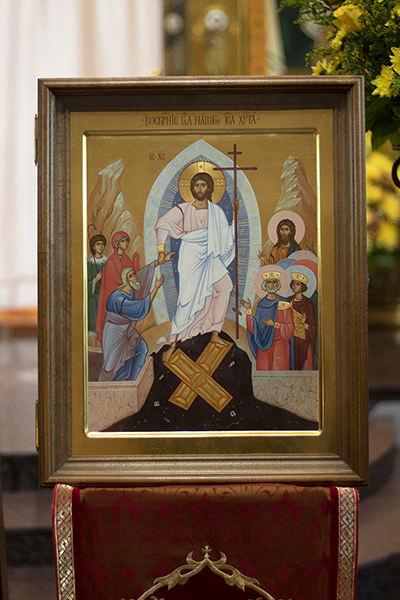 The introduction of synthetic materials helped solve these problems partially replacing natural paints with acrylic substitutes. Today, with the development of acrylic paints, many icons are completely "synthetic". Synthetic acrylic is similar to tempera in many ways. It is thin enough to work with glazes, does not change much in color after drying and dries quickly, minimizing the risk of undermining the previous paint layer. This facilitates the learning process and speeds up the work. 
The color palette of acrylic paints is definitely one of their advantages. It is much wider, brighter and more pleasing to the eye than one of their natural counterparts. This makes writing with acrylic paints more colorful and vibrant than tempera writing. At the same time, the departure from traditional natural materials does not at all violate the iconographic canon, and the sequence of writing an icon remains the same.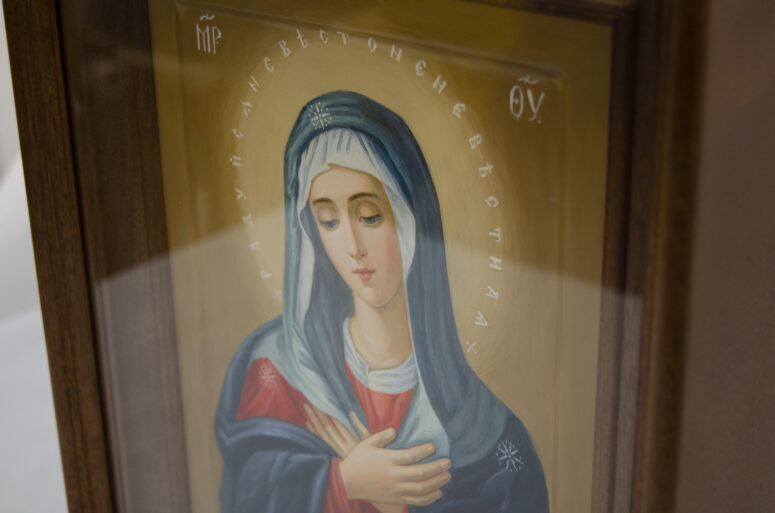 What is acrylic paint essentially? These are water-dispersed paints based on acrylate resins. American typographers Leonor Color and Sam Golden developed and marketed turpentine-based acrylic paint in 1949. In 1963 the chemist Henry Levinson created professional acrylic paint. Many famous artists of that time, such as Andy Warhol, used it in their works.
Besides their main advantage (very fast drying) the acrylic paints also have others. They allow for any consistency:  An artist can dilute the paints with water until they are liquid enough to work with details, or go with their original pasty consistency for bright general scenes. Thanks to special additives, acrylic can become translucent, have oil properties, be shiny or completely matte.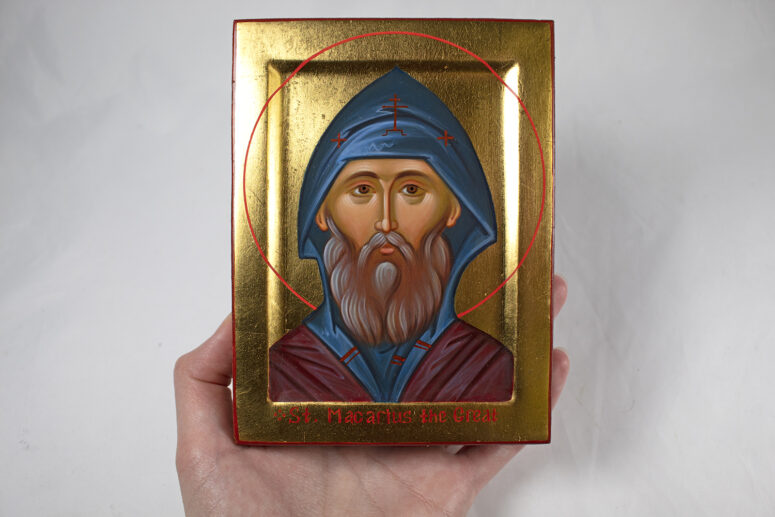 There is often controversy among icon painters about acrylic paints. Some say that due to the fact that acrylic does not absorb moisture, while the foundation (gesso) layer of an icon board consists of chalk and glue (i.e. not hygroscopic) an acrylic icon can begin to deteriorate from the inside when humidity rises. Others argue that polymerized acrylic forms longer and denser polymer chains and bonds compared to yolk binder, which makes it stronger. In practice, there are cases of rapid deterioration of both tempera and acrylic icons This suggests that the only guarantee of an icon's durability and longevity is the high quality of the icon painter's work, and following regulations for storing objects of church art.
Order various tempera and acrylic icons painted by the workshop of St Elisabeth Convent: Custom Icon Order Form