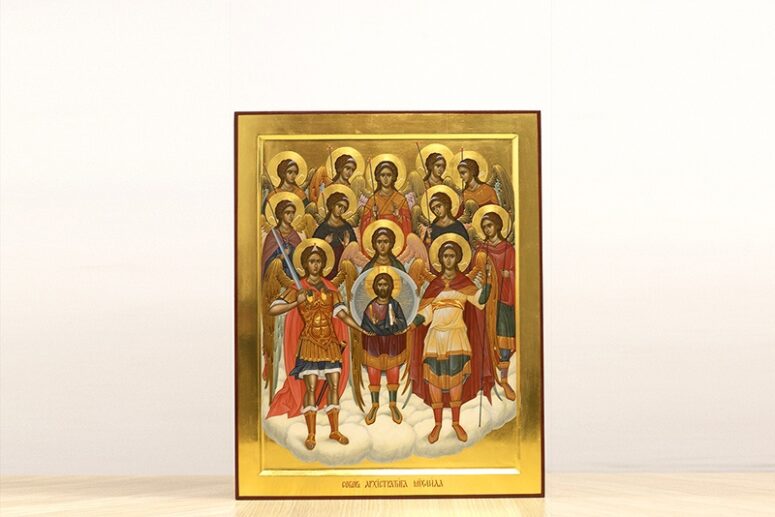 Many people think that caring for religious icons is as simple as putting it anywhere in the house and wiping dust off it as needed. In reality, however, if you would like to preserve your icon for many years, and, perhaps, even make it your family heirloom, you need to provide very specific storage conditions and care measures.
First of all, it is necessary to ensure the optimal temperature (+ 17-22 ° С) and humidity (50% -65%) in the room where the icon is stored. Any changes in temperature or humidity exceeding 10% must be excluded. The room should be ventilated gradually, drafts should be avoided. Icons should not be placed close to batteries and heaters, or exposed to direct sunlight. Failure to comply with these requirements will lead to cracking and shedding of the paint and the foundation layers. If your region of residence is characterized by low (high) humidity, consider purchasing a humidifier (dehumidifier).
If you hang an icon on a wall made of anything other than wood, you need to leave a gap between the icon and the wall for air circulation. Otherwise, with high humidity, the back of the icon may become moldy or cracked.
Icons should never be placed near burning candles or icon lamps, first of all for reasons of  fire safety. Besides, the paint layer of such an icon can be damaged by the excessive heat and becomes contaminated with soot, which would then have to be removed by a professional restorer.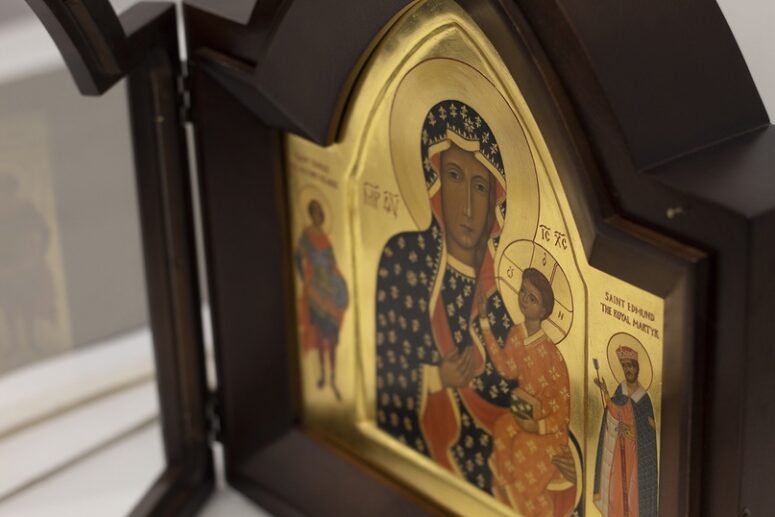 Naturally, over time, a layer of dust builds up on any icon. To avoid damaging the paint, never wipe (with wet or dry cloth), rinse, or polish icons with tooth powder, polishing paste, alcohol, oil varnishes, or any other means. Kissing an icon regularly also gradually damages its paint layer.
Icons should be cleaned from dust with a thick, dry, soft brush (preferably made of squirrel hair). This should be done regularly, but not more than once a month (so as not to damage the image).
The best solution to the above problems would be to buy an icon-case. This would reduce the influence of temperature and humidity variations and protect your icon from dust, soot and the physical impact caused by venerating it. An icon-case should have small openings allowing the icon to "breathe" (it still makes sense to remove it once in a while to ventilate the icon). The distance between the icon surface and the icon-case glass must be at least 3 cm, and the icon's splines should not be resting against the walls of the case.
Icons should be protected from insects (flies and roaches, as well as furniture beetles).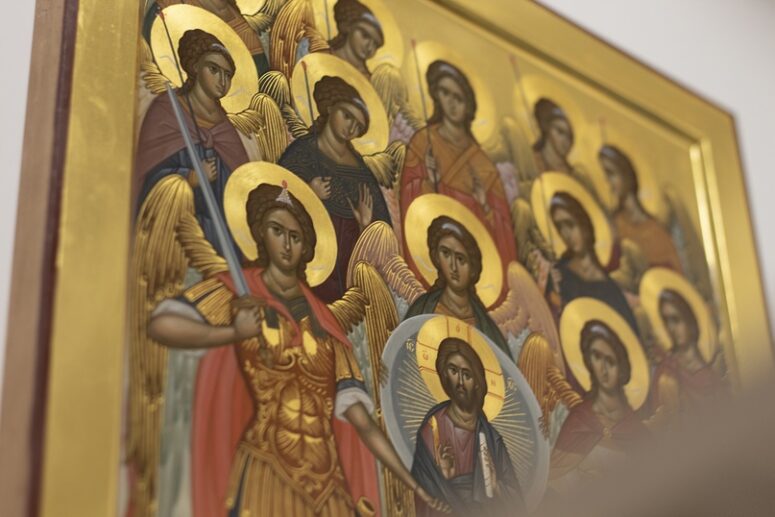 Flies and cockroaches can eat the paint layer. Moreover, fly excrement has acidic properties and reacts with the paint layer. The results of such infestation can be as bad as paint damage going all the way down to the gesso layer. If you see clusters of small, slightly bulbous dots on an icon, this is probably it. In this case, if you cherish the icon, you should clean it urgently. This needs to be done professionally, however, to avoid damaging the paint.
The damage caused by furniture beetles is worse yet. Most often, these insects settle in old antique wooden furniture or interior items. But even if there are no such items in your home, it is still worth checking for damage, which usually appears in the form of circular or oval holes, seen more often on back or side panels. If you put a damaged item with the holes facing down, and lightly knock on its sides, you will see wormhole dust sprinkle out of them. If no measures are taken, the beetles will bring the icon to a state where it will be almost impossible to restore it. If you find such holes, contact a specialist urgently. Even if there are no traces of beetles, check your icon for their presence from time to time (for example, when cleaning it from dust every month).
Let's summarize all of the above. In order for an icon to live as long as possible, a number of fairly simple rules should be observed, all of which boil down to limiting the influence of the external environment directly on the icon. If something is wrong with your icon, for example, the paint has faded, a layer of dust or dirt has formed that cannot be brushed off, or there is mechanical damage, then it is best to contact a professional restorer. Due to technical nuances, it is very important to find a restorer trained to work particularly with icons, since amateur performance will often cause even greater problems.