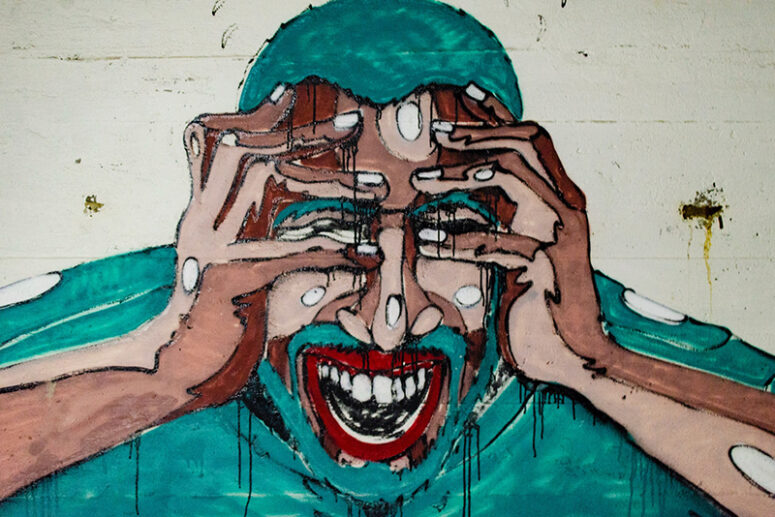 Saint Porphyrios (Bairaktaris) of Kafsokalivia told this story. "One monastic sister who was passionate about cleanliness became impatient and complained to her elder:
'Sister N is tempting all the others at the convent with her difficult character and habits. We cannot bear with her anymore.
The elder listened and replied,
'Did you know that you are even worse than her?'
The sister was shocked. She objected vehemently. But when the elder explained, she understood what he had meant and was satisfied with his reply.
Here is what the elder said.
'The evil spirit is having power over your sister, so she misbehaves. Your situation seems better, but he still possesses and manipulates both of you. Your sister is in her present state despite her will.
But you have put yourself in this position willingly, by your hostility and lack of love. Not only are you not benefiting her, but you are also doing damage to yourself. You are worse than her!'
***
Some monks do not have peaceful spirits, and give different reasons – 'my obedience is not good!', 'my cell is not comfortable', 'my cellmate is a handful'. What they do not understand is that it is not the cell, or the obedience, or the cellmates that are the causes of their misery, it is their ailing soul. Where a proud soul is dissatisfied, a humble soul is accepting. If your superior is causing you difficulty, pray for him, and you will have peace. If your cell or obedience is a problem, or an illness torments you, think to yourself, "The Lord sees me and knows my situation, so it must be His will for me." This thought will give you peace. Without surrendering to the will of God, no soul will be at peace, and no amount of fasting and prayer will help/ When we are angry with others for their criticisms, we close our eyes to the sickness of our souls as its true reason. The criticism has nothing to do with it.
Saint Silouan of Mount Athos
Saint Silouan of Mount Athos was asked for his advice to a person who worked under the direction of a superior who had a short fuse. He replied, "Someone impatient endures great torment from the evil spirit of impatience. The reason for his torment is his pride. His subordinate – whoever he may be – should be aware of it and pray for his tormented superior. Seeing that subordinate's humility, the Lord will grant him forgiveness of his sins and the gift of incessant prayer. It is a great feat to pray before God for people who hurt or offend us. The Lord will reward us with His Grace; by the gift of His Spirit, we will know our Lord and endure all sorrows for Him with great joy. The Lord will give us love for the whole world to wish well to all its people and to pray for them as for ourselves. The Lord commanded us to love our enemies. Whoever loves his enemy likens himself to God. Yet one can only love one's enemy by the grace of the Holy Spirit. So pray to God for your offender, and you will keep the peace in your soul, and acquire the grace of God. But if you grumble and scold your superior, you yourself will become impatient, and the words of the Prophet David will apply to you: You save the humble but bring low those whose eyes are haughty. (Psalms 18: 27).
***
"Often, we feel discontented for some external reasons, and give vent to our anger, with our inability to derive satisfaction in what we are doing and do something else. Yet such discontent will disappear like dust when we find what we had been aiming for.
Saint Paisios of the Holy Mountain
If and when it happens, to our great shame that we feel anger towards another, let us remember that the master of all evil, the devil, is sowing discord among people; so turn your wrath against him, the cause of all evil. People often become blind weapons in the hands of the spirit of evil and therefore deserve condescension and regret. When we harbour anger, insist on our will or take gratuitous pleasure in an unlawful act, the devil wields his power over us, dancing around triumphantly, while our guardian angel steps back in sadness.
To succumb to our anger and impatience is to punish ourselves for other people's misdeeds.
Elder Arseny (Minin)
Translated by The Catalogue of Good Deeds
Source: https://obitel-minsk.ru/chitat/den-za-dnyom/2021/o-razdrazhitelnosti