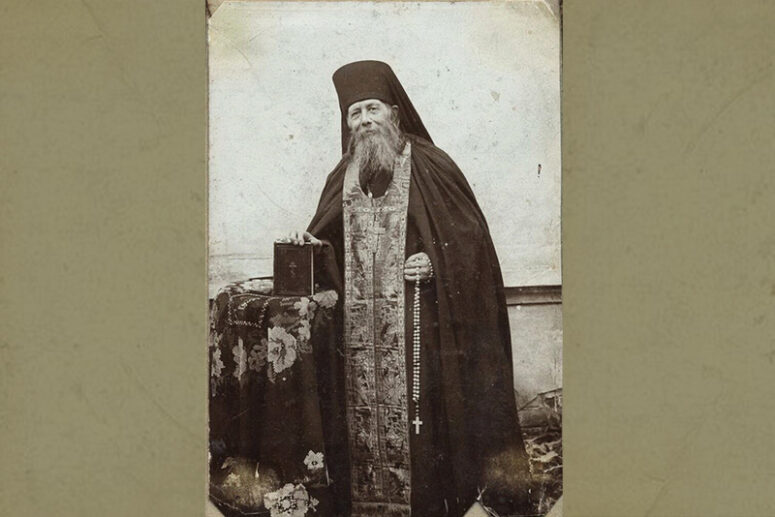 The Holy Venerable Anatoly (Potapov) of Optina was a cell attendant of Saint Ambrose of Optina. He received from Saint Ambrose the gift of being an elder. Orthodox believers flocked to him for spiritual advice and reassurance. To each, Saint Ambrose have clear guidance on living lives of virtue and loyalty to Christ. His word of wisdom spread all over Russia.
Live simply and in good conscience. Always remember that you live your life in the view of the Lord, and let nothing else be of concern to you.
***
Do not become privy to other people's lives if you do not wish to lose the peaceful spirit.
***
Have no fear of illnesses, sorrows or trials of any sort. They are visitations from the Lord for your benefit. At your dying hour, you will thank the Lord not for your joys and happy moments but for the grief and sorrows in your life, and the more of them you will have had in your life, the easier will be your departure and your soul's ascent to God.
***
Life on this earth would be very hard indeed if we had no one to help us make sense of our lives. Yet we have the Lord Almighty above us, the Ultimate Live. So why do we need to fear and lament, or lose our minds over the difficulties of our lives? Put your trust in God's will, and He will not let you down. Do so not in word and speech but in deed and truth. At the root of all the hardships of our lives is our reliance on human wisdom. We put our trust in our minds alone, and not in God and prayer.
***
What should you do next? You asked me a difficult question. Trust in the Providence of the Lord, pray vehemently. Keep a cool head, and the Lord will take care of you. Do not fret over things that come your way. All that happens by the will of God.
***
What is the fastest way to learn humility, you ask? First, you must learn to see yourself as a powerless and helpless being incapable of doing any worthwhile thing without the blessing of the Holy Spirit given to us by our Lord Jesus Christ in answer to our prayer, the prayers of our loved ones and by His mercy. You must be aware that He will only shed on us thus blessing if we had not put his earlier gifts to poor use, or towards the condemnation of another, complaining or grumbling, or if we had honestly repented these sins in a confession.
***
"Humility is our teacher. God opposes the proud but sheds His grace on the Humble. God's grace is our ultimate gift. Humility is your ultimate wisdom. Humble yourself by saying, "Although I am only a speckle on the face of the earth, God watches over me, and may his will be done. If these words come from both your mind and your heart; if you can put your trust in the Lord with complete courage as becomes a true Christian; if you succumb to His will whatever it is, then the clouds will dispel over you, the bright sun will warm you, and you will experience genuine joy from the Lord. Immediately, your doubts and torments will come to an end, you will acquire the clarity of mind and the peace of heart."
***
You ask me for advice on how to live your life? Take it one day at a time. Go to church as often as you can to strengthen your faith; dedicate your free time to reading the Gospel to bring yourself closer to God. Take your sorrows with patience, remembering the words of Christ, "In this world, you will have trouble" (John 16:33).
***
Some people say to me that they are bored at church. They are bored because they have little understanding of worship. They need to learn more. They are also bored because they are indifferent. They see it as somebody else's home, not their own. Bring some flowers, offer help in decorating the church, and you will not be bored. For how can anyone be bored in their house?
***
"Do not make a final decision without a Moleben to the Lord, the Mother of God, and to all saints. Act on your plans only when you have calmed down your spirit, but delay your action if you have fear or apprehension.
***
"Do not stop reading the morning and evening prayers from the prayer book, comprehending the meaning of every word and reflecting on it. Use your rosary at church and at home to fend off distractions of the mind and spirit. Every day, read one chapter from the Gospel, epistles and acts of the Apostles, For a close conversation with God, read a Kathisma, an Akathist to our Lord Jesus Christ, or the Holy Theotokos.
***
If you have difficulty with your prayers and readings because you are not alone in your room, do not seek to keep the ritualistic order by standing before the icons and candles; pray and read as you walk or sit quietly in a corner.
***
Keeping the peace in our families is our Lord's Holy Command. As Apostle Paul wrote, a husband must love his wife as himself. He also likened the wife to the Church. Appreciate the meaning and value of marriage!
***
Have no fear of the sorrows that may come, but fear the insolence of the heretics working to separate man from Christ; little wonder that Christ commanded us to see them as pagans and publicans.
***
Surrender yourself fully and wholeheartedly to the all-perfect will of God that guides the world and corrects our path. Stand firm, and you will win life. (Luke 21: 19), give thanks in all circumstances (1 Thessalonians 5: 18). Even the righteous men like Saint Job had visitations from the Lord; what then is left for us sinners other than surrender ourselves to the will of God in humility and self-denial?
Excerpted from: Spiritual teachings of the Holy Venerable Anatoly (Potapov)
Translated by The Catalogue of Good Deeds