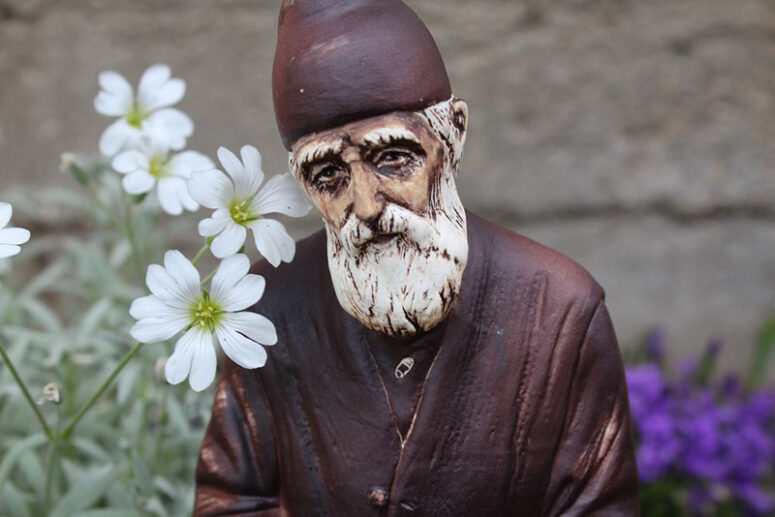 Saint Paisios of the Holy Mountain once told the following story:
People with many children may face difficulties in the beginning, but God never forsakes them.
One day a father of six children asked me to pray that God would soften the heart of his landlords, so that they would not turn him into the street.
Unfortunately, many owners rent out their homes to families of two people and five dogs or cats, making  a mess inside and outside the house, but very few want to lease property to large families, fearing that the children will break something.
This poor father was simply exhausted: one owner kicked him out of the house, while another one was not letting him rent his. The man was forced to knock about from house to house with his children and belongings.
He worked tirelessly to support his family and did not even bargain. All that he wanted was a landlord who would simply allow him to live in one house for several years, without forcing him to constantly move in and out.
When I heard that, I felt bad for him. "Don't be upset," I told him, "God cares about your children. As a parent, you have given them their bodies, but He, as the Creator, has given them their souls; consequently, God cares about your children more than you do."
Two or three months passed when this man came to me again looking very happy and said, "Thanks be to God, Who gave me a house, and I still have a lot of money left".
I asked him what happened and he told me the following, "I was sitting at the bus stop waiting for the bus to return to my village when a man came up to me offering to buy a lottery ticket. As a Christian, I have this principle of never buying lottery tickets, so I refused.
However, when I saw the man leaving, I thought that maybe he was in great need. So I called him and gave him enough money to pay for one lottery ticket. I didn't want to take the ticket itself, but the ticket seller turned out to be a man with dignity and did not want to take the money without giving me the ticket. I wanted to help him, and so I said, "Well, okay, give me one ticket, maybe It won't hurt". "I might as well give this man a break," I thought, "perhaps I can deviate from my 'typicon' to let him rejoice a little"
And so it happened that the lottery ticket turned out to be a lucky one. I won a ton of money; enough to buy a house and to raise my children.
I found out where that lottery guy lived, went to his house and secretly dropped an envelope with a large amount of money in his mailbox. I knew that he would not accept it if I gave it to him in person"
It is amazing how the love of God works in God-loving people's lives!
Translated by The Catalogue of Good Deeds
Source: https://zen.yandex.ru/media/orfograf/starec-paisii-o-tom-kak-bog-dal-vyigrat-v-lotereiu-mnogodetnomu-otcu-kotoryi-kak-hristianin-v-ruki-ne-bral-lotereinyh-biletov-601ce3b0a4b677679ff21676