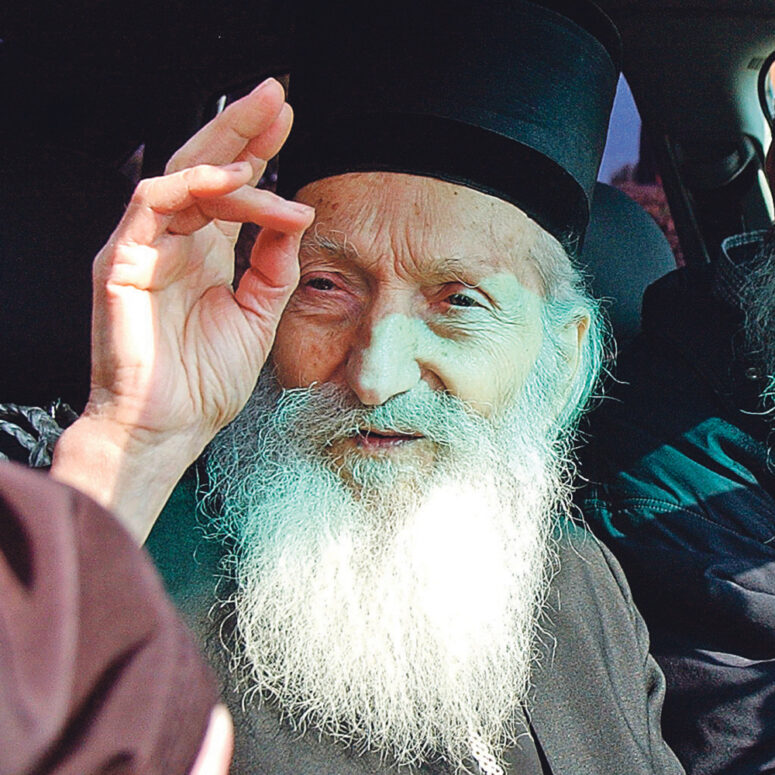 His Holiness Serbian Patriarch Pavle always avoided idle talk, but sometimes he compromised this principle for edifying others.
One fun seeker often spent time in a restaurant called the Question Mark located opposite the patriarchate. Every time he saw the patriarch walking from the patriarchate or the cathedral, he ran across the street to take a blessing.
One day he stuttered as he said,
– Your Holiness, you and I are the best people in Belgrade!
Seeing that he was not quite firm on his feet, the patriarch replied,
– You're right, but, God knows, when we get drunk, we become the worst.
Of course, the patriarch never drank, but in this way he took upon himself part of this man's sin. With humor and inoffensively he pointed out his weakness and the vice that he was suffering from.
Act of Justice
Once the patriarch was flying somewhere on a visit by plane. As it was flying over a sea, the plane got into a zone of turbulence, and began to shake. The young bishop sitting next to the patriarch asked him what he thought about the possibility of a plane crash. His Holiness Pavle calmly replied: "I, for one, will take it as an act of justice. In my life I have eaten so many fish that it's not surprising if they eat me now."
"Leave Us Alone"
During the period when Vladyka Pavle was elected Patriarch of Serbia, many delegations and numerous high foreign representatives wished to meet with His Holiness. His employees did not like this very much. They thought that the new patriarch who spent most of his life in the monastery and had no experience of worldly diplomacy might get confused and would not know how to behave.
Warren Zimmerman, then a very active American ambassador to Belgrade, also asked for an audience. The patriarch received him in the patriarchal chambers. The Ambassador conveyed greetings and congratulations on behalf of the American people, on behalf of the American President and on his own behalf. And after a conversation on general topics, the ambassador asked the patriarch:
– How can we help you?
The patriarch looked at him and answered simply,
– Your Excellency, if you would really like to help, you could leave us alone.
Zimmerman was at a loss, not knowing what to say. But time has proved the soundness of the patriarch's request.
A "Break" in Fasting
One day His Holiness said to his cell attendant, "Take a break and relax a little. Have some tea with me and eat something. You fast too much." He agreed and joined the patriarch who ate only crackers and dried plums. After such a meal, the cell attendant said, "This kind of a "break" is too much for me."
By Obedience
In the last years of his life, the patriarch was seriously ill and suffered clinical death several times. He was praying even in a coma.
Once he was asked,  "Why do you keep coming back?" "By obedience." the Patriarch replied with a smile.
Translated by The Catalogue of Good Deeds
https://obitel-minsk.ru/chitat/den-za-dnyom/2021/luchshie-lyudi
https://obitel-minsk.ru/chitat/den-za-dnyom/2021/poslablenie-posta