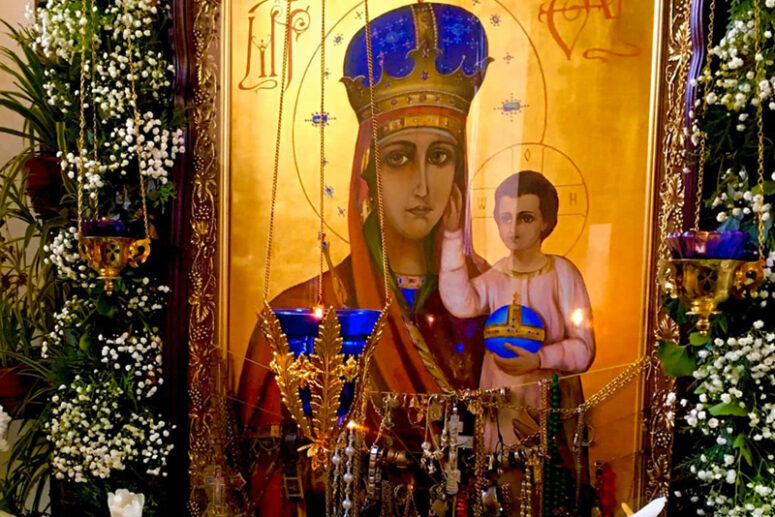 The image has been painted by one of the monastics.
An icon of the Most Holy Theotokos recently began exuding myrrh in the Seletsky Monastery of St John the Theologian. As reported by M-church.org.ua, "An icon of the Most Holy Theotokos "Support of the Humble" has begun to stream myrrh. The miracle is taking place in the monastery of the holy Apostle and Evangelist John the Theologian, located in Seltso village of the Irshav region."
The drops of myrrh are flowing down on both sides of the image of the Mother of God.
As told by the abbot, Archimandrite Agapius (Shpinyak), the icon has been painted by a hierodeacon carrying an obedience in the monastery. The myrrh drops were first seen on the image on Monday, March 29, 2021, during the singing of an akathist.
The fact of myrrh streaming has been attested by Metropolitan Feodor of Mukachevo and Uzhgorod.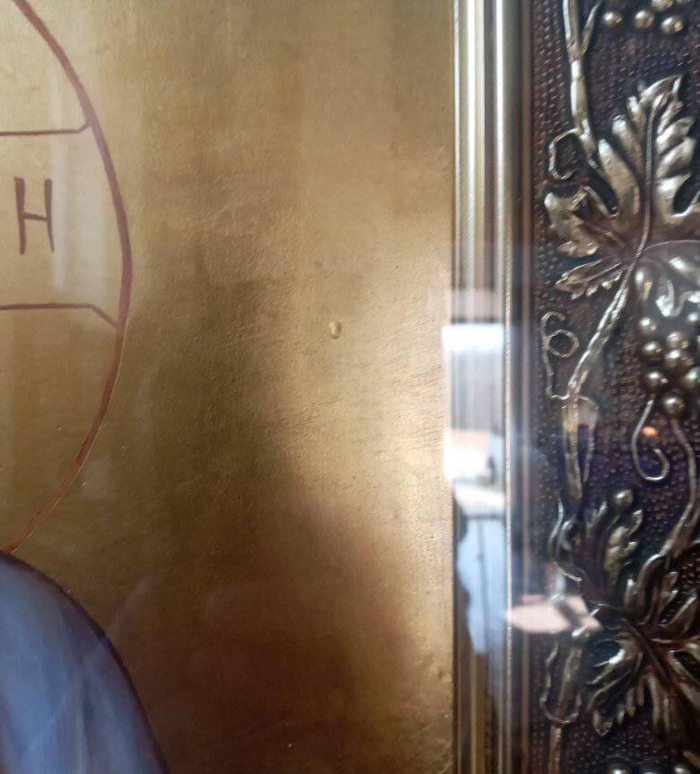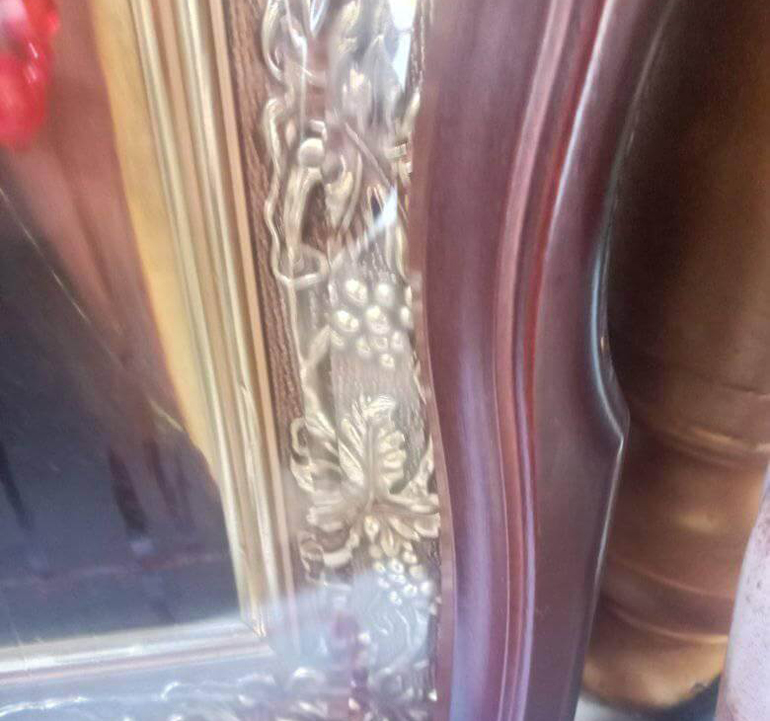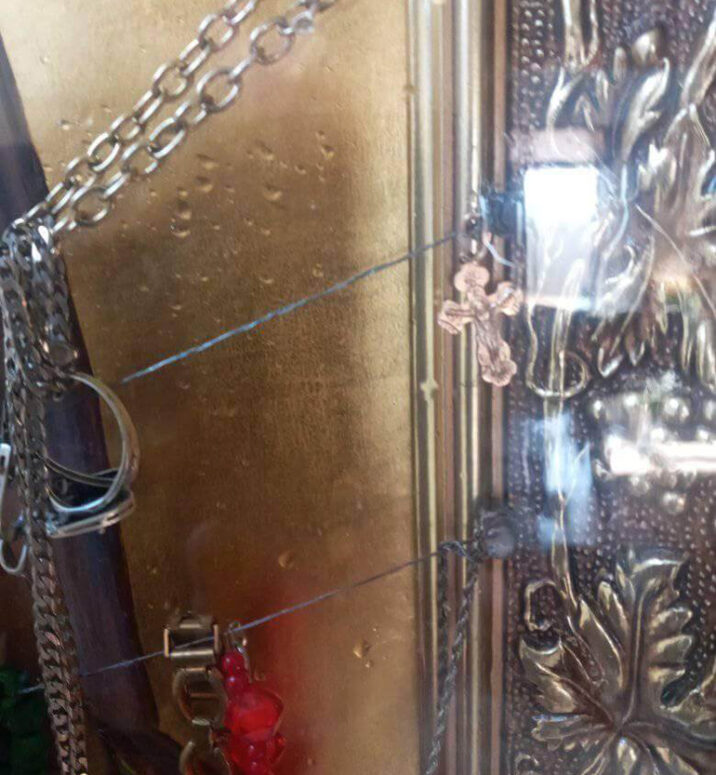 Translated by The Catalogue of Good Deeds
Source: https://pravlife.org/ru/content/zamirotochila-ikona-v-seleckom-monastyre