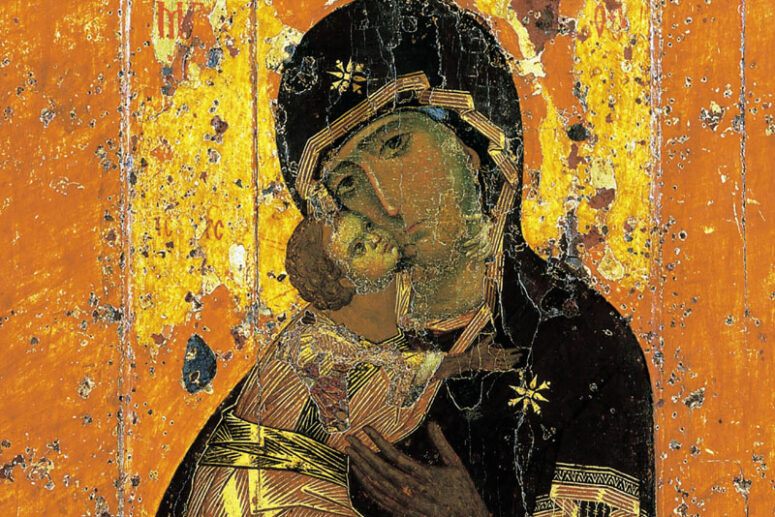 Everyone will agree that the reverse side of an icon is not often seen in a church. Whether standing in the iconostasis, along the walls,near the pillars, or lying on the analogion in the center of the church, icons are usually positioned so that the image of a saint or a holiday is facing the worshippers, while their reverse side remains invisible. In most cases, there is a simple explanation for this – the strip of wood on the back of most icons, serving to strengthen the icon board. The back of small icons, especially old ones, can also be covered with a cloth, sometimes called the "shirt".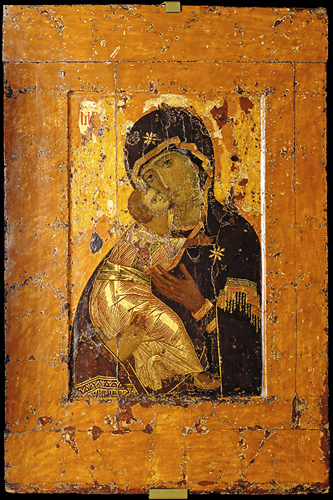 There are also two-sided icons in the Orthodox icon-painting tradition, bearing holy images on both sides of the icon board. Interestingly, such icons are not at all uncommon. The 12th-century Vladimirskaya Byzantine icon of the Theotokos is likely the most famous and revered two-sided image in the Russian Church. Its main image is the Mother of God with the Christ Child. In the 15th century, a symbolic Hetoimasia image was written on the reverse side of the icon, depicting the throne prepared for the Lord, with the instruments of His passions positioned on it (the cross, the crown of thorns, nails, the spear and the sponge dipped in vinegar). In ancient times, there was another image in the place of the present Hetoimasia, presumably of St Nicholas.
In a temple, two-sided icons are usually installed in the altar, behind the altar table. Both images become visible when these icons are taken out of the altar during processions of the cross. Double-sided icons in characteristic kiots can also be placed in the church nave. A bright example of such an icon is the large 11th century Hodegetria image of the Theotokos with St George on its reverse side, located in the Assumption Cathedral of the Moscow Kremlin. The famous 15th century "tablet" icons from St. Sophia Cathedral in Novgorod with holidays on one side and figures of saints on the other are known to have been used as holiday icons and placed on an analogion, where they could be venerated on the corresponding days of the church year.
Translated by The Catalogue of Good Deeds
Source: https://foma.ru/chto-takoe-dvustoronnie-ikonyi.html