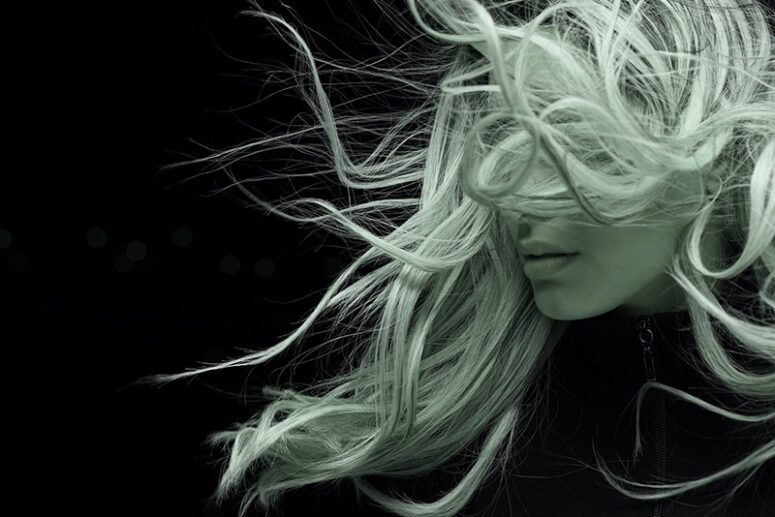 "Verka the whore" — a frightened whisper spread through the church among the elderly. Someone ran after the watchman, to get the girl out as quickly as possible. What a shame! A shameless harlot in the House of God! Someone tried to push her to the exit. It was there that Father Eugene came across them . . .
Father Eugene was not a saint. He was just a man. And, like all people, he made mistakes and did things that he was ashamed of. 
But he tried, he tried very hard to be a good priest. And, believe me, he was. I know.
"You know, it's good that memory exists." he said. "You have already admitted what you did wrong, repented, got up, and dusted yourself off, but still, pictures from the past appear before your eyes. Where you were wrong, chickened out, behaved cowardly, went by someone else's grief. You know, just acting like a pig. This is necessary, it is useful to remember. So that one's conscience can sting you again and so that you'll never repeat it… I will never forget Verka … I was young then, stupid."
It was a long time ago. In that small town, many called her Verka the whore. She did not have a father, and her drunken mother every now and then would change one drunken gentleman for another. As a result, one of them hit her on the head with a bottle. And Angela died – that was the name of her mother.
Verka stayed with her grandmother. Ever since school, she went along a crooked path. First she slept with some lustful, greasy men for dinner in a cheap cafe, then for clothes. Sometimes they could give her some money. She also had a normal job. She sold meat in the market. But everyone knew that she could sell something else.
When Verka was eighteen, her grandmother died. Her heart could not stand it, first aching for her daughter, then for her granddaughter. And she was left alone.
***
Then she got pregnant. She herself didn't know who the father was. 
"Verka told me that the news of her pregnancy struck her like lightning," Father Eugene recalled.  "After all, she slept with everyone in a row, whoever did not lead a good life. What her mother did, so did she. The apple doesn't fall far from the tree. Only unlike her mother, she didn't drink.  To the point of nausea, she had seen enough of drinking. And she also wanted to escape from loneliness. She just didn't know how. No one taught her how. She didn't even think about an abortion. Although the doctors immediately said: "Why do you need it?" And they didn't really want to deal with Verka, they shrunk away from her. But she didn't care what they said. She did not go to the examinations. She thought that her loneliness would finally end, she would love this child, and he would love her. And now everything in her life would become different. Not like her mother. Strange, isn't it? But even a "whore" needs love. Especially her. She is 'wanted' by everyone. And after all, Len, think, something inside her was pure, real, since she kept the baby. We, people, only see the shell … But the Lord sees the heart." 
 But then, at the beginning of the story, no one knew. And one day Verka came to their church, drunk to oblivion. She was sobbing, smearing cheap mascara on her swollen face, and then she burst into some sinister, crazy laugh. And she was pushing a stroller in front of her, in which she was pushing a probably already three-month-old baby.
"Verka the whore" – a frightened whisper spread through the church among the elderly. Someone ran after the watchman – to get the girl out as quickly as possible. What a shame! A shameless harlot in the House of God! Someone tried to push her to the exit. It was there that Father Eugene came across them.
The young priest was out of sorts. At home, his daughter was ill, his matushka was anxious, they had fought badly. And then there's the christening, and he was late. And Verka the whore had brought another burden to him. Yes, he knew who she was.
Why Vera came to the church for the first time then, she herself did not understand. Probably because there was no place to go. She said almost nothing and still laughed and cried the same way. And she looked into Father Eugene's eyes, as if she was waiting for something that would at least slightly ease her unbearable pain. And there was a reason for her pain.
"I looked at her child then," the priest recalled, "and felt that my hair was standing on end. It was a real freak. Some kind of shapeless head, everything seemed to be out of place. Vera said that he was also blind. "Why? she asked me, tripping over her tongue.  And the smells coming from her were so disgusting. "What can I do?"
Father Eugene fell silent and wiped his face with his hand several times. As if he wanted to wash away the haunting memory. But it didn't go away.
"And I …" he spoke again and clutched his head. "Do you know what I did then? I knew about her adventures, the town was small. I said, "What did you want? All your life you have sinned, now you must endure the consequences for your whole life !!!! Go sleep it off first, then we'll talk. " And I went about my business. Do you understand, Lena?! I went about my business! I passed her by …"
"But isn't that the truth?" I asked. "Wasn't it for her sin?" 
"Only the Lord knows if that was true or not!" 
Vera then silently turned around and staggered away with her baby carriage. Heavy, slow, as if crushed by a concrete slab. It was some kind of black hopelessness. She walked into emptiness. And some grandmother hissed behind her: "Look, what she came up with! The drunk decided to barge in here. And she laughs as well…" Stepan the watchman followed Verka on tiptoes. As if he were afraid that she would return. And they were driving her away from the church. Not only from the church – from life. There was no place for her in this life. None!
Father Eugene turned and looked after her. It seemed that he had said everything correctly, but everything inside him burned. "She won't come back," his heart whispered. "Well, that means she doesn't need God. Okay, it's time for me to go do the baptism."
"I didn't say anything to that hissing grandmother then, nor to Stepan, Len," Father Eugene almost moaned. "Why? I wasn't up to it. An official was having his big son baptized. A sponsor. I couldn't be late." 
***
Father Eugene could not sleep that night. He tossed and turned in bed, got up, went into the kitchen, came back …
"Why aren't you sleeping?" his matushka Irina muttered sleepily.
He told her. She paused, got up, set the kettle to boiling, and they sat for a long time in the kitchen.
They recalled how her cousin "flew in" without a husband. And no matter how much they persuaded her, she had an abortion. But she had money and work. They remembered how their friend abandoned her daughter with hydrocephalus in the maternity hospital. "I will not be the mother of a disabled girl!" she said then. Her husband was good, and their cup was full, but it didn't matter.
"And this little girl, a harlot, sank to the very bottom, and gave birth, and did not abandon her baby. I am not making excuses for her, but look – a loving, pure heart. You say, the child is very ill. It is clear that this hurts and scares her. So she drinks. And you go and talk to her about sin and reckoning. About "sleeping it off" … First you should have warmed her heart, hugged her, pitied her, cried with her. She came for that. She grasped at a straw. And then, you see … Eh, father … Okay, let's go to bed, you have to serve early in the morning…" 
***
In the morning, Father Eugene came to church long before the service. Lydia Ivanovna, one of the oldest parishioners, was already there.
She was almost always in the church. She left later than everyone else, came earlier. And sometimes she stayed overnight – in a construction trailer. She had nothing to do at home after she lost her son and husband one by one. She barely survived it, and then Father Eugene saved her. But that is another story.
"Lydia Ivanovna, hello! Do you know Verka? You know…"
"Bless, Father. Who doesn't know her!"
"And where does she live, do you know?"
"I don't know where she lives, but right now she is sleeping at my house with her poor little Mishutka. I bought him food too."
"What?"
The day before not only Father Eugene had been watching Verka leave, thoughtfully. Lydia Ivanovna was also watching. She overheard their conversation by chance and went after the woman who was barely dragging her feet behind her stroller.
"Vera, Vera, wait!"
Verka stopped and looked at her angrily with dull eyes.
"What, have you come to talk about sins too? I already know that…" 
Lydia Ivanovna was silent, and then hugged this young woman, smelling of vodka, and began stroking her head, like she had once done to her son. 
Verka first tried to escape, and then went limp and clung to Lydia Ivanovna. How she had always dreamed of snuggling up to her mother, but she did not hug her. Then she burst into tears, and sobbed, and sobbed. Like a child.
"He, what is he suffering for? It's because of me, right? Because of me? I wanted everything to be different. I wanted to change my life, to make him happy. To love him. And here he is, my Mishutka. The doctors say he won't last long. He eats from a syringe. He can't see. His face looks like it went through a meat grinder…" 
"You have already changed your life, little girl," whispered Lydia Ivanovna. "You just don't understand that yet. And love him, love him. He needs it. You need it too."
"Little girl"… Even her mother did not call Verka that. And then everyone else just called her 'the whore'. She cried and cried … and it seemed that it became easier for her.
Lydia Ivanovna invited Vera to her place. "We'll have tea, you'll rest, wash yourself." The old woman, who herself had experienced inhuman grief, felt that if she let her go now, she not only would not return to the church, but something terrible would happen.
***
Lydia Ivanovna quietly closed the door behind her. Father Eugene sat down next to Verka on the bed.
"Forgive me, Vera. Yesterday I said the wrong thing, not what was needed." Father's quiet words reached her.
Vera told him how she gave birth, heard a soft squeak, and it was as if the sun had risen for her. "Everything, everything will be fine now!" she thought.
And then there were the doctors' words about the fact that he was a freak, that he was doomed to die, someone even said something about an "unknown animal". And they didn't even want to show her her son. It never occurred to anyone that the "whore" would not abandon such a freak child.
She told how she rushed to the intensive care unit, but she was not allowed in: "Go home already. You gave birth here to this … ".  They didn't say anything about why he was that way. "You shouldn't have prowled around so much," and that was all.
"I was scared to look at him, it hurt. I didn't know how I could keep living. But how could I abandon him?! He was alive … that just the way it was. I was the one to blame."
The doctors saw her off from the hospital in silence.
"Wow … Who would have thought," the old midwife said suddenly. "Here they abandon healthy children. And she…"
Vera told how she drank from grief at home. For the first time in her life. She came to herself only when Mishutka was screaming from hunger. Her milk was gone, and she gave him a cheap mixture. He did not have the strength to suck, and she fed him from a syringe, as she had been taught in the hospital. He spit it up, and she fed him again. And so it went for hours. She didn't go out with him, she was afraid of people. She almost threw herself out of the window with her son. How could she keep living, and for what? But something stopped her.
***
– And I, Len, sat, listening to all of this, and it seemed to me that I had come across a miracle." said Father Eugene. "Here is a sinner in front of me, beaten, hardened, despised by all. We are so clean and decent. But all this outward layer is accidental, superficial. Under this mud is a heart, bright and kind. A brave heart. Who was not afraid to carry such a burden. She didn't think about having an abortion or leaving her Mishutka for a second. But no one expected it from her. How wrong we are about people, Len. How wrong we are! This is so scary! What a soul she has! Sick, but alive, and loving! And I said, "You sinned…" Oh Lord!" 
"First love, and then teach."
And Fr. Eugene also recalled the words of his old spiritual father from the Lavra: "First, love, see the image of God in a person, and then teach! Do you hear, son! Love! The very last sinner! Then your heart will tell you the right words, not official ones. We, priests, sometimes say something clever, spiritual and go on our way. Business, demands. And we don't see the pain and grief of a person. We pass this pain by and forget it. And the man disappears. The soul is petrified. But he came to us as to Christ. Always remember this! God forbid that we pass by this grief, push it away. God forbid!"
***
The next day, several women from Father Eugene's church were cleaning up Verka's cluttered apartment. He told them everything. Someone brought an old baby cot, linen, sleepers. Matushka Irina gave her a baby carriage. They pitched in for diapers and food. Nurse Valentina Petrovna, a parishioner, came to visit Mishutka every other day. The girls from the choir ran to take him for a walk.
At first Verka just laid there and cried more and more. Then she began to come to her senses. For a long time she sat with her son in her arms, saying something to him. She kissed the blind eyes, the disfigured face. She caught his fleeting smile. It was scary for her, and good. Something unfamiliar and hot rolled up into her throat and made her heart beat. She was finally needed. And there was one whom she loved.
"Yes, everyone needs love." Father Eugene repeated.
Mishutka died when he was ten months old. Early in the morning. In Verka's arms. When Valentina Petrovna came to see them at lunchtime, she was still sitting with him. She muttered something and kept kissing him. On his eyes, his nose. They were barely able to take the small body from her.
The parish buried the boy. Verka was taken away by an ambulance. They all thought that she had lost her mind.
"But it was fine, after a month she got out." said Father Eugene. "First we settled her with me and my wife. We were still afraid that she would do something to herself. We took her to the church by the hand. We didn't leave her alone. And then she went home. She returned to the market. But she came to church and helped in the refectory. She ran to the grave every day, to the one who needed her. And to the one she needed. Sometimes she broke down and drank. Many things happened during this time. More than ten years passed. It's a long story." 
"How is she now? I would like to see her."
"You've already seen her." 
"Me?" 
"Do you remember that last year you went to visit Father Dimitri in the village for a church feast? She treated you with her dumplings … Why are your eyes so huge? That was Verka."
"I was remembering that woman. Healthy, beautiful, quiet. Peaceful. Yes, she was exactly peaceful. It was good to be next to her. Father Dimitri then boasted that Vera was their church cook and a better one could not be found in the whole diocese. She mentioned her husband, also quiet, silent. He name was Igor. He is the headman of the church. And they have three boys." 
"Those are his children. He is a widower. Once he came to our parish and took a liking to Verka. She couldn't believe it for a long time. She considered herself dirty, a whore. And people were whispering to him: 'What are you doing, she . . . .' But he was stubborn, he did not listen to anyone. Now they have a family. He is silent, quiet, but God forbid that anyone look askance at his wife. And no one does. They forgot everything a long time ago. Only I remember. And I am ashamed and hurt. I walked past Verka's grief then. And if it weren't for Lydia Ivanovna, what would have happened? It's scary to think of it, Len! Fearful! How easy it is to destroy a person. Just by walking by. But even the most lost sinner has a soul. It is necessary to see it, the soul. It is easy to ruin it, yes. But it is also easy to save it. Like Lydia Ivanovna. Just warm their heart. Cry together. Not looking at the outside, but at the heart. Do not be afraid to get dirty. Touch their heart with your heart. Love them. Love changes everything: life, the world, destiny. It can do anything. The main thing is not to push anyone away!" 
Source: https://russian-faith.com/heart-of-a-harlot-n4423