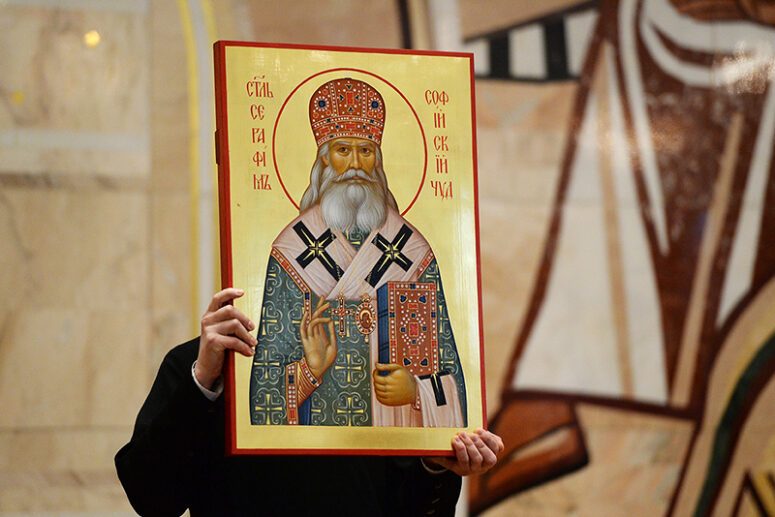 The life of St Seraphim (Sobolev), Archbishop of Bogucharsk, was closely associated with two great saints – St Nicholas the Wonderworker and the Venerable Seraphim of Sarov. The saint was given the name Nicholas at birth and subsequently served in St Nicholas Church until his death. Inspired by the Sarov elder, Nicholas has renounced the world for monastic life in which he received the name Seraphim. St Seraphim has learnt much from both of his heavenly patrons and became famous for his holiness already in his earthly life.
Nikolai Sobolev was born in Ryazan (Russia) in 1881. His family's life was not easy. Seven of his twelve brothers and sisters died at a young age, while his father suffered from a serious long-term illness. Despite that, prayer and faith in God's Providence have always lived in their home. 
After graduating from the theological school and seminary in his hometown, Nikolai entered the Academy in St Petersburg. While studying there, he repeatedly visited St John of Kronstadt and the elder of the Gethsemane skete Isidor (Kozin). In the 4th year of the academy, Nicholas was tonsured a monk with the name Seraphim. After completing his studies, he wrote his first spiritual work, earning a scientific degree in theology. Seeing this gift of God in him, the saint devoted his entire future life to theological work. 
In 1912, Hieromonk Seraphim was elevated to the rank of archimandrite. He served in schools and seminaries, showing great love for his students, which helped raise these institutions to a higher level. 
In 1920, in Crimea, Archimandrite Seraphim was ordained a bishop and was forced to leave for Bulgaria almost immediately after that, due to the Bolsheviks' entry into the Crimean lands. Upon his arrival there, vladyka was appointed to two positions, which turned out to be life-long – rector of St Nicholas Church in Sofia and administrator of Russian Orthodox parishes in Bulgaria.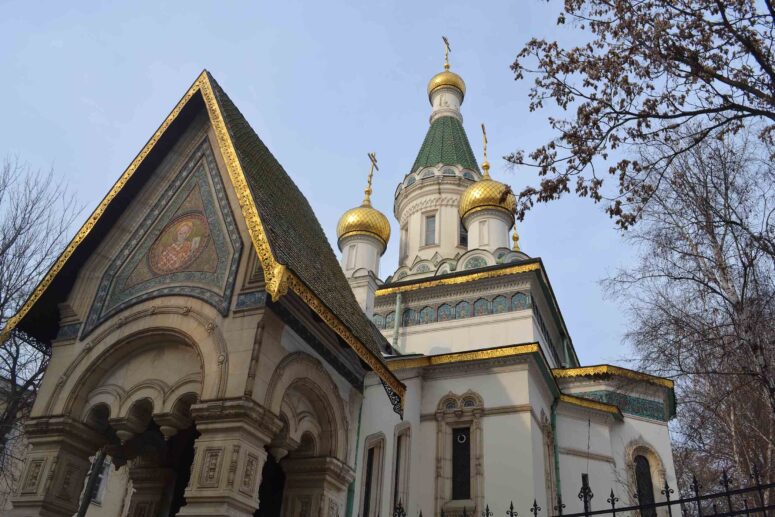 St Seraphim organized a brotherhood to take care of the poor parishioners, and a committee to financially support Russian monks in Athos. 
Suffering severely from tuberculosis for many years, the venerable never allowed the disease to interfere with his service to God and neighbor.
For his spiritual purity, St Seraphim received from God the gift of clairvoyance. Often he reminded the people who came to confession their forgotten sins and consoled the grieving, predicting good changes in their future life.
In 1934, Bishop Seraphim was elevated to the rank of archbishop. However, this did not change his modest lifestyle in any way. He continued to live in his Veliko Tarnovo Street apartment with no amenities. It was there that he spent nights writing his multiple and precious theological works, fed and accommodated the needy and received his spiritual children. It was also there that he ended his earthly journey on February 26, 1950. Symbolically, the feast of the Triumph of Orthodoxy, to which St Seraphim devoted his life, was celebrated on that day.  Seven Russian parishes in Bulgaria were admitted to the Moscow Patriarchate with the efforts of St Seraphim.
In 2016, Archbishop Seraphim of Bogucharsk was glorified as a saint by the unanimous decision of the Council.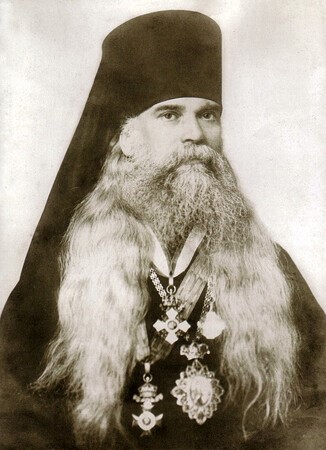 With his gift of noticing the most subtle deviations from Orthodox truth, he denounced heresies and admonished Christians in his writings: "Stay unswervingly true to our holy Orthodox faith both in its canons and in its dogmas. Adapt your life to faith, not faith to your life. <…> Then you will be true sons of the Orthodox Church and the Lord will pour out His untold mercies on you, while you are still here."
"Try not to be offended by anyone. Never get angry. Never insist. When something is not done your way, say, 'Thank You, Lord!' You have to restrain yourself."
"Ostentatious prayer reveals the highest degree of deception. Try acting like little Vasya, a holy fool whom I once visited. He prayed incessantly, but when he heard that one of the nuns was approaching, he immediately lay down and began to snore. This is the way to do it."
"You should always carry a little book with you for writing down any unkind thoughts that may appear, crushing them like bugs".
"If despondency finds you, read the lives of the saints. Try to read at least a few lines from them. They are like a graceful rain that refreshes, nourishes and pleases the soul". Vladyka Seraphim very much loved the Lives of the Saints by St Dimitry of Rostov and read the entire collection 11 times in his lifetime.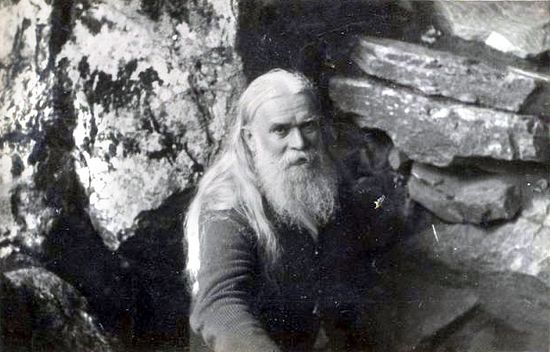 "Read the Jesus Prayer, battering the word "Lord" or "Christ" like a nail in your heart. Then the grace will gradually capture your heart, and the name of the Lord will drive the unclean thoughts out of there".
"Keep in mind – nothing done as obedience will lead to anything evil."
"When you are offended, be sure to keep silent and you will find humility. It is necessary, however, to be silent not only with your mouth, but also with your heart."
A spiritual child once shared with St Seraphim that it was difficult for him to keep his attention on the words of prayer. To that Vladyka said, "This is what it is all about. Constantly constraining yourself to attention and aligning your mind with your heart is the only way to obtain real prayer".
"When you encounter difficulties, write me a letter <…> and leave it at my grave. If I receive mercy from the Lord, I will comfort you and help you". 
The resting place of the archbishop's soul was made clear immediately after his death by the fulfilled prayer requests of the believers flowing to his grave. Today more than a hundred cases of his miraculous help are known. Among them are the miracles of healing and salvation from death, as well as the gifts of a family and coming to faith.