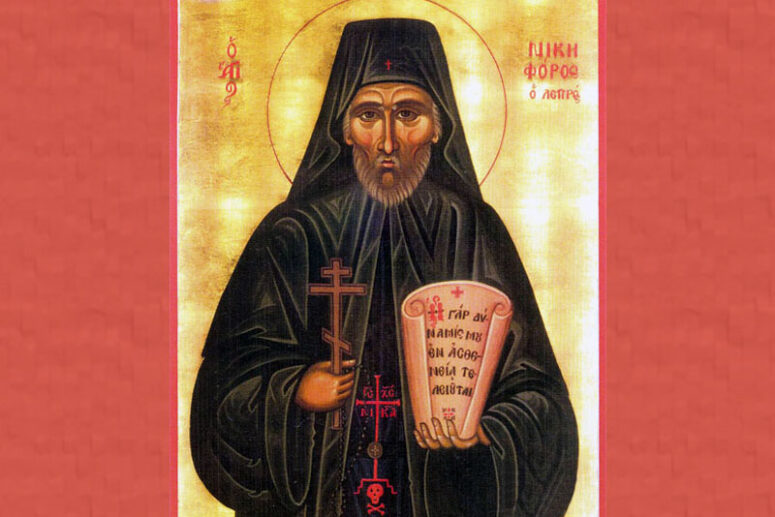 (+1964), Honoured on Sunday, 22 January (4 January)
The Holy Venerable Nikephoros the Leper lived in Greece in the 20th century. Named Nicholas Tzanatakis in the world, he was born in 1890 in a mountainous village in Khania, in Sikari in Western Crete. His parents were simple and pious villagers, who died when he was still a young child, leaving him as an orphan. His grandfather undertook to raise him. At the age of thirteen, he went to Khania to work there in a barbershop.
At about sixteen years of age, he showed the first signs of leprosy. The lepers were isolated on the island of Spinalonga, off the northwest coast of Crete because leprosy was a contagious disease and it was treated with fear and dismay. He left on a boat to Egypt to avoid being confined there. He remained in Alexandria, working in a barbershop again. However, the signs of the disease became more and more apparent, especially on his hands and face. That is why, through the intervention of a cleric, he went to Chios, where there was a Lazar house for lepers at that time, and the priest was Father Anthimos Vagianos, later Saint Anthimos.
Before the coming of Father Anthimos, this place in Chios had a bad reputation. – Dereliction, filth, fighting and profanity were the normal order of things. Father Anthimos had procured all the necessary supplies, organised the needed repairs and planted orchards with fruit tree, flowers and medicinal herbs. The residents lived as a community of monastics. Father Anthimos dined at the same table with the lepers. As we read in an account of his life,
"He also cultivated for the sick a spiritual garden, which blossomed with the flowers of love and other virtues. His priesthood was a blessing; he aided his flock like a physician; he looked after his people like a caring nurse cleansing the purulent and evil-smelling lesions. He made rounds of the sick people; he went into every room; he bent over their pillows and comforted the sick with prayer and kind words. The lepers acknowledged his love by calling him "Elder". They asked him to teach them how to pray, confessed their sins and partook of the holy sacraments. Many eventually took monastic tonsure".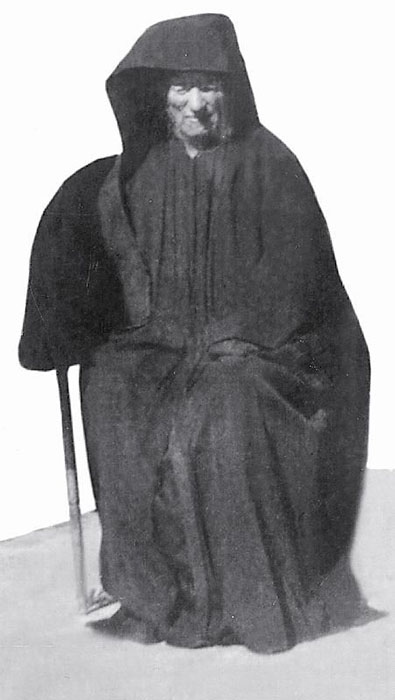 Nicholas arrived in Chios in 1914 at the age of twenty-four. He settled in the leper hospital where there was a chapel of Saint Lazarus in which the wonderworking icon of Panagia Ypakoe was kept. In this space, the course of virtues was opened for Nicholas. Within two years Saint Anthimos considered him ready for the angelic Schema and tonsured him with the name Nikephoros. The disease progressed and evolved in the absence of suitable drugs, causing many large lesions (a drug was found in 1947).
Father Nikephoros lived with unquestioning, genuine obedience to his Spiritual Father, and with austere fasting, working in the gardens. He also recorded the miracles of Saint Anthimos, which he had witnessed with his own eyes (many of these were related to the deliverance of those possessed by demons). Father Nikephoros prayed for hours on end, he fasted vehemently, did not quarrel with anyone, nor injure anyone's heart, and he was the master chanter of the temple. Because of his illness, however, he slowly lost his sight.
Saint Panteleimon Fostinis, Metropolitan of Chios said of Saint Nikephoros who sang at the worship services that he attended: "Monk Nikephoros sand like an angel".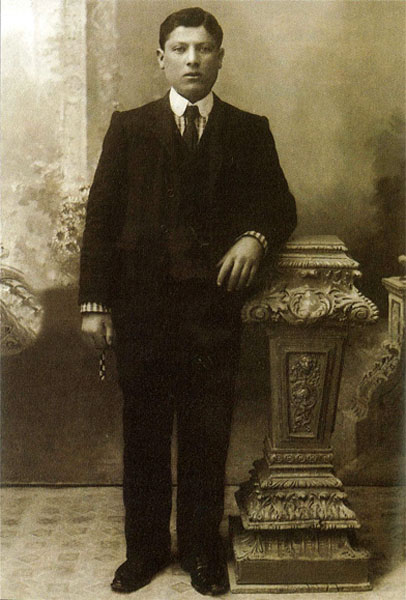 Nun Veronica of the Panagia Ypakoe monastery recalled: During one of their visits to the monastery, Venerable Nikephoros was standing in the vestibule of the church in company with Saint Anthimos, and he was asked to sing the hymn "It is meet". The nuns were listening and were saying to each other: "What an angelic voice!". But when Saint Nikephoros looked up, they were petrified at the sight of the lesions that had disfigured his face.
The Chios leprosarium was closed in 1957 and the remaining patients, together with Father Nikephoros, were sent to Saint Barbara's home for lepers in Athens, in Aigaleo.
There, Father Eumenios also lived at the home for lepers. He also suffered from Hansen's disease, but with the medication he received, he was completely cured. However, he decided to remain in the home for lepers for the rest of his life near his fellow sufferers, caring for them with much love.
Father Anthimos asked Father Eumenios to give due regard to the treasured man sent to us by the Panagia, and benefit from his company. There, saint Nikephoros spent the rest of his days. Father Eumenios took care of him with great love and accepted him as his spiritual father.
Miracles from the saint's intercession began to occur towards the end of his life. Many more miraculous healings and occurrences were witnessed after his blessed departure. God blessed Saint Nikephoros with the gifts of prophesy and consolation for his endless patience and love for his neighbour. Crowds of people gathered at his cell to obtain his prayers. By the end of his life, his members and his eyes were completely altered and distorted by the disease, yet despite his infirmity, Nikephoros always greeted visitors with a smile and praised the name of God.
Father Nikephoros reposed at the forefeast of Theophany on January 4, 1964, at the age of 74. His relics were flagrant. Father Eumenios and other believers reported many cases where miracles occurred by calling on Saint Nikephoros to intercede with God.
After three years, his holy relics were exhumed and found to be fragrant. Eventually, many more miracles were reported. Saint Nikephoros was canonised in 2012 and glorified in 2013 at the Panagia Ypakoe church in Kissamos at Crete, where part of his sacred relics was opened for veneration.
Source texts: http://nyblago.org/publikatsii/zhitiya-svyatykh/prepodobnyj-nikifor-prokazhennyj-1964/
https://hramsokol.ru/2020/10/17/prp-nikifor-dzanakakis-prokazhennyj/
https://drevo-info.ru/articles/13674122.html