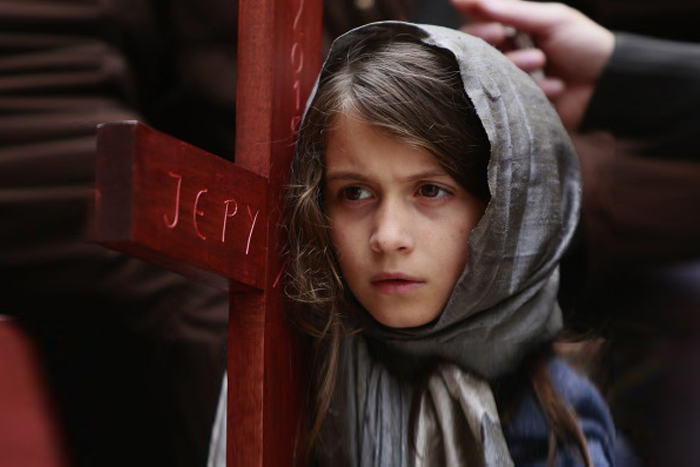 To take up your cross is to submit willingly and diligently to the privations and strains that curb the unspoken desires of our flesh.
***
He who has taken up his cross, having denied himself, has been reconciled to himself, with his own circumstances of life, with his standing, external and internal. Only such a person can follow Christ wisely and correctly.
Saint Ignatius (Bryanchaninov)
Each of us has our own cross. It is made up of all the things that disturb and afflict our spirit, that torment our hearts on the right path to the Lord throughout the days of our lives.
St. Theophan the Recluse
Wish that your affairs be arranged not as you see fit, but as God wishes…
Saint Nilus of Sinai
If you want to follow our Lord Jesus Christ, keep His commandments. If you want to crucify your old self with Him, then cast out those who take you down from the cross, and prepare your heart to bear humiliation, to love those who offend you, to humble yourself before all, and to control your desires. Keep silent with your tongue and mouth, do not condemn anyone in your heart.
***
Carrying one's cross is the abolition of all sin; it is the birth of love, without which the cross cannot be worn.
Holy Abba Isaiah
Our cross is the fear of the Lord. Therefore, just as a crucified person cannot move as he pleases, so we must guide our will and desires not to that which pleases us, and which flatters our lusts, but to the law of the Lord with whom we have been crucified. And, like a person who is nailed to the cross does not think about the present and the objects of his passion, does not care about the future, does not want possessions, is not proud, does not argue, is not jealous, does not mourn about the present, does not remember past offenses. He considers himself dead for all that is material, thinks only where he will go in a couple of moments, where he will go in a few minutes. So we, nailed to the fear of the Lord, must die for everything, that is, not only for carnal vices, but also for all worldly things, and pay all attention to the place where we can move at every minute, for in this way we can mortify all our lusts and carnal passions.
Saint John Cassian of Rome
Enemies of the cross of Christ (Philippians 3:18) are those who oppose the cross of Christ. How? The cross of Christ teaches us to walk a narrow path, and they walk a wide path. The cross teaches humility and they are proud. The cross teaches you to cut off your whims, and they do them. The cross teaches to be patient but they are angry and hateful. The cross teaches to crucify the flesh with passions and lusts (see Gal. 5: 24), and they are wise in the flesh. The cross teaches to die for sin and to live for God, and they live for themselves and sin. The cross teaches them to seek things from heaven; they think about earthly things.
St. Tikhon of Zadonsk
There are two ways to ascend the cross: one is to crucify the body, and the other is to ascend into contemplation. The first is a consequence of liberation from passions, and the second is a consequence of the reality of the works of the spirit.
Saint Isaac the Syrian
Translated by The Catalogue of Good Deeds
Source: https://obitel-minsk.ru/chitat/den-za-dnyom/2020/svyatye-otcy-o-nesenii-kresta