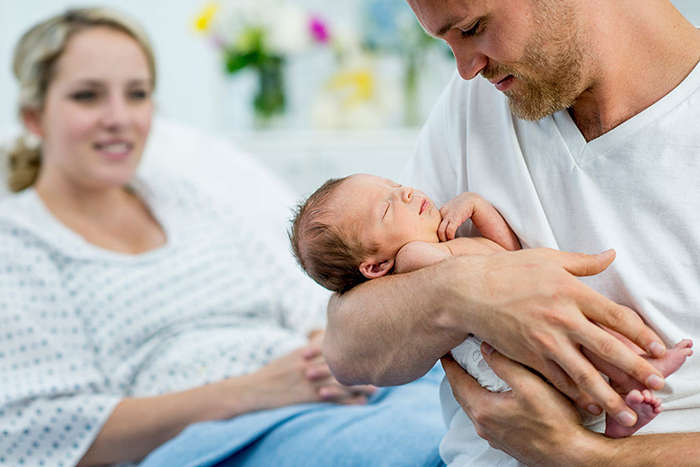 It happened a few years ago. In the evening after the service, about seven o'clock, I was walking from the altar to the exit and saw a man sitting on a bench. He was crying hard. I asked what happened to him.
It turned out, there was a credible reason. This man and his wife had no children for a long time. They prayed earnestly, and the Lord gave them their first child. After a while, they tried to get pregnant again. And again, the Lord showed His mercy. Pregnancy proceeded without complications, until suddenly during the next examination it turned out that the mother had a tumor. She was diagnosed with an oncological disease with a very peculiar prognosis: the disease could be cured by chemotherapy, and everything would be okay. But the child would not survive. They first had to have an abortion, and then they could treat the mother. They could, of course, postpone treatment until delivery, but then the tumor, which was recognized as malignant, could grow and cause irreparable harm to a woman's health, even death. So, there was such a choice: either the death of a mother, or the death of a child.
It is hard to imagine what disaster the spouses abandoned. Upon hearing this tragic story, I just could not remain indifferent. I met with the wife of that man and suggested: let's pray together. I, our parishioners, this married couple – everyone made a rule for themselves to commemorate a pregnant mother in prayer. And the head of the family decided to read the akathist to St. Nectarius of Aegina, a saint whom he especially revered and who himself faced with an oncological disease.
Time went by, and suddenly, at the next examination, tests showed that the tumor… I don't even know which word is better to use in this situation.
Well, it was no longer characterized as malignant. Consequently, the issue of abortion was removed, and nothing threatened the life and health of the mother. They gave birth happily. And this year, that child, whose life was threatened, has been enrolled into a school.
The whole family are parishioners of our church. The father of the family painted an icon of St. Nectarius of Aegina for the parish, and reads the akathist, now in gratitude, regularly to this day.
Translated by The Catalogue of Good Deeds
Source: https://foma.ru/vybor-byl-takoj-ili-smert-mamy-ili-smert-rebenka-istoriya-svyashhennika-pro-beznadezhnost-i-pro-chudo.html