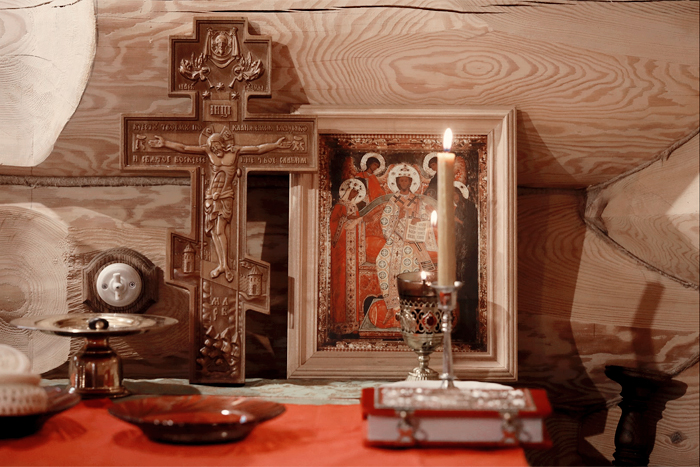 One medicine for the heart, is the use of a "Prayer Rule." This "Rule" is of the utmost importance, for the prayer rule helps develop the discipline we all need to progress, spiritually. It is one of the great tools the Orthodox Way has to offer, and has been handed down, from the earliest of times, through the Fathers of the Church. The "art of prayer," comes from the experience of the Early Church.
The Morning and Evening Prayers should be said as though one's life depended on it, for, in a profound way, our spiritual life DOES depend on it. The Precommunion Prayers, as well as the Postcommunion Prayers, together with abstinence from all food and drink from midnight on,  prior to receiving the Holy Mysteries, is also a discipline that, not only is commanded by the Church, but properly prepares us for the reception of Our Lord's Body and Blood. It is in the reception of His very Body and Blood, where we receive healing of both body and soul.
The use of the Jesus Prayer, "Lord Jesus Christ, Son of God, have mercy on me a sinner," throughout the day, aids us in a most powerful way, to live out our life, focused on Christ. There is power in the Holy Name of Jesus, and this prayer fulfills Saint Paul's injunction that we "should pray always." The Jesus Prayer, also known as the Prayer of the Heart, gives us the strength to walk with Jesus, throughout the day, even when driving through heavy traffic, weeding in the garden, waiting for the bus, or sitting in a long board meeting.
Finally, it is important to remember that the Church, as defined by the Early Church Fathers, is not a religious institution, but, rather, a living organism, that is the Hospital for the Soul. Her priests, who first sought therapy, became the therapists. Therefore, the frequent use of the "tools" given to us by Christ, through His Church, are of the utmost importance to our spiritual progress. Weekly confession, and weekly reception of the Holy Eucharist, give us spiritual strength, and enable us to live "in the world," without being "of the world."
Because Orthodoxy is "wholistic," in nature, our living out this Faith should not be confined to Sunday morning. If we were a pianist, and made our living playing with a orchestra, we wouldn't think of going through a week without daily practice, for we'd not be in the orchestra for long. As well, a marriage that is not worked at, on a daily basis, is doomed to ultimate failure, for a relationship between two people, requires work. If we expect to have a relationship with God, and have Him dwell in our hearts, and commune with Him, we have to treat our spiritual life as something important, and something that we are committed to. An occasional Liturgy, does not suffice, if we expect to grow in Faith and Wisdom.
With love in Christ,
Abbot Tryphon