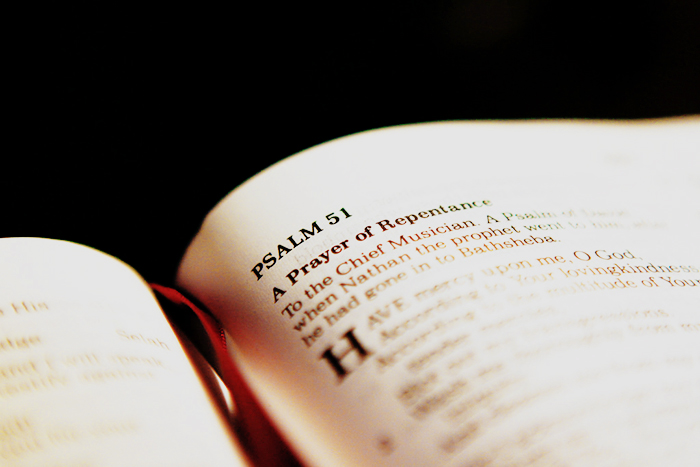 The reading of 27th, 51st and 91st (26th, 50th and 90th in Church Slavonic) psalms by believers during attacks by whether visible or invisible enemies can be explained by the very texts of these psalms. Thus, , for example, the entire 27th psalm is a testimony of a soul who believes in God and fully trusts in Him. This psalm starts with the following words: "The Lord is my light and my salvation; whom shall I fear? the Lord is the strength of my life; of whom shall I be afraid?" Saint Athanasius the Great, thinking over the meaning of the above words, notes: the one who has trusted in God is freed by Him from any trouble and overcomes all opposing forces.
Similar can be said of the 91st psalm. The Holy King and Prophet David seems to appeal to everyone who believes in God through this psalm: "There shall no evil befall thee, neither shall any plague come nigh thy dwelling. For he shall give his angels charge over thee, to keep thee in all thy ways".
However, while the 27th and 91st psalms openly speak of God's help accompanying the believer in all his ways, the 51st psalm does not contain such words at first glance. But its meaning, from a theological point of view, is very deep. While the 27th and 91st psalms are prayers to God for release from all kinds of enemies, the 51st psalm is aimed at defeating the main "enemy" of a person – his sin. The 51st psalm is a cry of a soul, aware of its sinfulness. A man asks God with the words of the 51st psalm: "wash me throughly from mine iniquity, and cleanse me from my sin", because he understands that sin is the most important problem. The Holy Fathers say: the one who has seen his sin is much greater than even the one who raises the dead.
Sin is the main barrier that stands between us and God, and therefore it is the overcoming of sin that should be the main goal of a whole life for everyone. Indeed, it is much more important to free ourselves not from those who are opposed to us or who want to cause some kind of trouble for us, but from something that is inside us, something that is hostile to God – from our own sin.
Translated by The Catalogue of Good Deeds