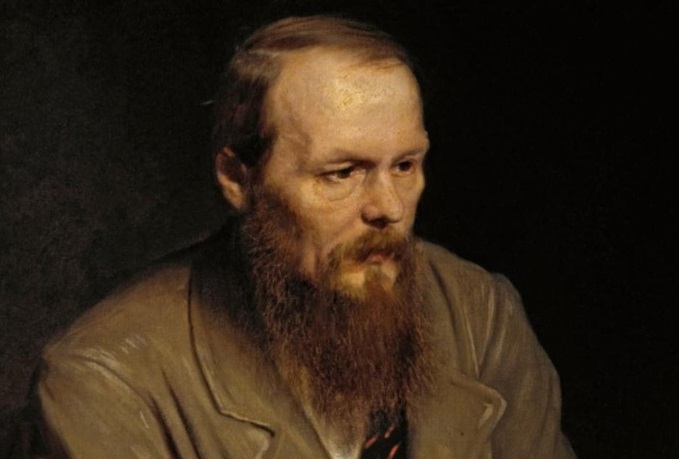 Thus, though exiled to the earth, we ascend to the heaven by love…
– Valery Bryusov
Apart from the works of spiritual literature, it is advised to read classical ones during the tme of Great Lent. But what ideas and senses do these completely different directions have in common? I would like to share with you some of my thoughts on this account.  
All good books share the same characteristic: when you read them, you get to know yourself better. Depending on your personal experience, both external and internal, you grasp the underlying meaning of what you've read. Reading good books is as essential as eating good food, listening to good music, or watching good movies. A good book isn't always pleasant to read or entertaining. A good book is a book that deepens and shapes your cognition and worldview. More often than not, good books are 'uncomfortable' ones. The Brothers Karamazov by Fyodor Dostoyevsky is one of those 'uncomfortable' books for me.
Protopresbyter Alexander Schmemann gave a lecture on Dostoyevsky. He says that, unlike Tolstoy's works, the texts written by Dostoyevsky aren't as smooth and polished but they contain a mystery. A lecture by Tatiana Kasatkina, a literature expert, concerning the final novel by Fyodor Dostoyevsky The Brothers Karamazov, helped me to discover new meanings of this monumental work, in which Dostoyevsky was planning to 'explain what he was after as fully as possible at last'.
The novel has a quotation from the Gospel as the epigraph, where Jesus tells the Greeks, Verily, verily, I say unto you, Except a corn of wheat fall into the ground and die, it abideth alone: but if it die, it bringeth forth much fruit (John 12:24). Why does He mention the grain? That's because the central phenomenon of Hellenistic culture was the Eleusinian Mysteries, held every year for the cult of Demeter and Persephone based at Eleusis in ancient Greece.
The main focus of the Mysteries, of which we know little for a fact, was on being reborn, when a human being dies as a grain and is born again as an ear of wheat. The ear is a symbol of unity of all. Ivan says, "I have never been able to understand how one can love one's neighbor." We are separated. If that's true, then loving one's neighbor poses a huge challenge. As one of those mentioned by Elder Zosimas put it, "As soon as I find myself near someone else, he immediately starts oppressing my ego." That's the principle of human existence in the grain state. Mysteries assigned this to the uninitiated ones: they were meant to lie in the ground in total darkness and push against each other. What does the future has in stock for the initiates? They cease to be separate and become united. A human being unfolds into a radically different dimension, embracing his neighbor along the way. The ear is the mode of being of a human in that enlightened state wherein every other person is the same as himself. That's the kind of condition in which, when we say, "Love thy neighbor for he is thy own self" it isn't a comparison – it's an entirely different condition. The Other is also my own self. Basically, that's the main message of the Eleusis.
We are the human race that keeps betraying and destroying each other for various reasons. We are a species that has forgotten its principal unity and perceives each individual as separate and disconnected.
The novel is built in such a way that there is a reflection of the image of Christ in each character, good or bad. This split image, which has to be merged back into one ear, exists within every person. The whole novel is an attempt at gathering the universal body of humankind from people who deem themselves divided and collide with one another into a certain unified image of a whole spike.
Alyosha, the main character of the novel, is an example of this transformation of a grain into an ear. He does not show himself off in the course of the whole novel. Instead, he lives for the sake of others. He appears only when he is called or requested or if he is led by an inner feeling that he has to be at a certain place. He does not pick sides; at the same time, he acknowledges everyone's interests. It is through interaction with Alyosha that all other characters reveal who they are. It is him who is revealed in unity with everyone else.
Dostoyevsky described his idea of the life of the human race in the Paradise in an unpublished manuscript titled Masha's on the Table' in 1864. It boils down to the following, We will be persons who merge together and mingle with everything all the time… This is the ear of humankind that exists according to the principle of the Holy Trinity when persons, though thought of as separate, become one but don't mingle together.
Today when I choose a book to read, I'm not only motivated by how engaging and trendy it is but also how it influences my understanding of myself, the world and my place in it. There are few books that I'd like to re-read but I think I will re-read The Brothers Karamazov by Dostoyevsky in the nearest future.