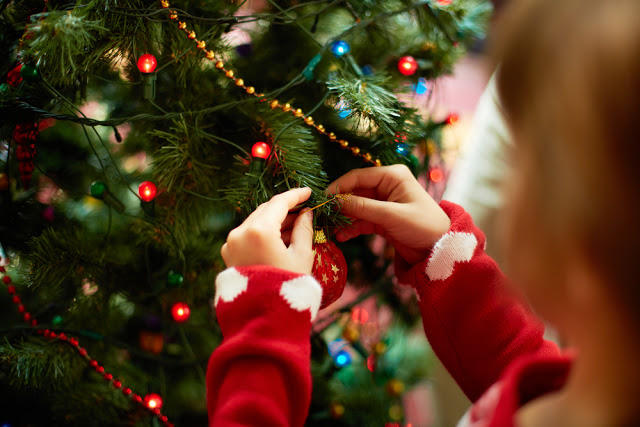 Dear friends! The Catalog of Good Deeds team starts a new series of personal stories devoted to the Feast of the Nativity. Our brothers and sisters are going to share with you some of their brightest Christmas memories from their childhood and explain how that influenced their own perception of this Great Feast.

I remember how my family came together to celebrate Christmas. I was always looking forward to the time when our relatives came to visit us. There was a big and brilliant Christmas tree with lots of colorful lights, festoons, tinsel strips of many colors, and cotton wool snow. There were many candies on that tree, some of which had already been eaten by us kids. We had tables with lots of simple but delicious dishes. The main part of the holiday was when we sat down at the table together. Everyone was happy and smiling. There were bursts of laughter, games, songs, and dance, as well as lots of good tidings. It was always so sad when our relatives had to go. I always wanted to talk them into staying longer. However, when they left, we gleefully hoped to meet them again.
Oftentimes, I have a feeling similar to what I used to feel during my blissful trouble-free childhood.
Christ is born; glorify Him! Christ comes from heaven; come to welcome Him! Christ is on earth; lift up your hearts! Sing to the Lord, O earth! Be exalted and sing with hearty gladness, O ye people, sing His praise for He is glorified! (Irmos of the Nativity of Christ Canon).
By Brother Sergey (Losev),
the Senior Brother of the Catalog of Good Deeds team

I celebrated Christmas for the first time in my life when I was 24. I remember how I went to the nocturnal liturgy at Ss. Peter and Paul Cathedral in Minsk with my friends from an Orthodox youth fellowship. The famous choir of Irina Denisova sang in that cathedral in those times. Currently, that choir is known as the Festive Choir of St. Elisabeth Convent conducted by Nun Juliania (Denisova). I remember the unforgettable impression that I had after hearing the Cherubic Hymn in znamenny chant. I had, in fact, heard the recording of the same cherubic hymn on an album of theirs. Needless to say, no recording could accurately convey the singers' live voices. I couldn't take communion at that time because I wasn't baptized yet. Perhaps, this service was one of the most significant events in my life, which led me to be baptized six months later.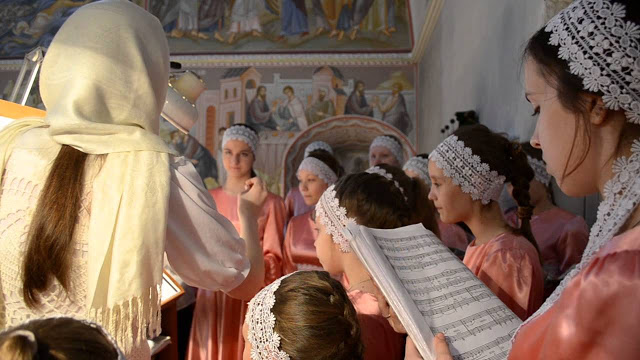 The service was over but the night wasn't. We had some tea with delicious food which we had brought to the church in advance. Aside from that, we sang Christmas carols and other Christian songs, and had a conversation about God and faith. Most essentially, we could feel that we were one family and that God was with us. It was that unforgettable Christmas night that determined my life for many years to come.
By Brother Vladimir (Sypchu),
a customer manager, a member of the Catalog of Good Deeds team

The most fantastic and unparalleled Christmas memory of mine is a metal Christmas tree-shaped candle holder, which my uncle, who was a long-haul driver, brought from East Germany. When the top of the Christmas Tree was heated up by the candles, it would spin and ring. Few people could go abroad in the late 1980s. That was why none of my friends had a Christmas tree like that. I recall a winter evening in the countryside. The oven was hot and made the entire house warm. The room was dark. The candles were on the table and the Christmas Tree top was spinning and making the sounds. As years went by, I lost some of its parts and now I don't even know where it is. Nevertheless, the warm magic of that long-gone Christmas night is still alive in my heart. I don't know where to buy a Christmas tree like that so if you tell me, I'll be immensely grateful.
By Sister Tatiana (Zhedik),
a customer manager, a member of the Catalog of Good Deeds team