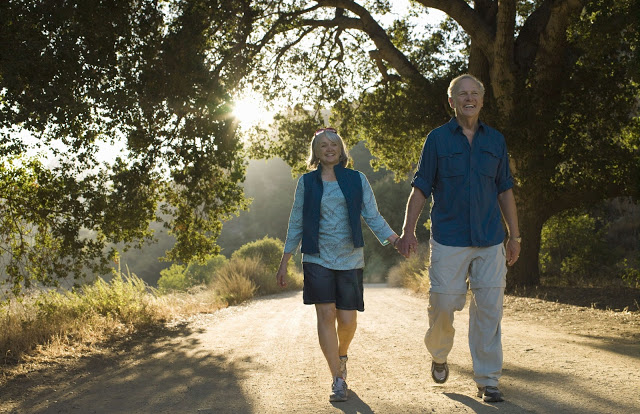 There's a slim chance of finding someone who will openly claim that she wants to be sick. It seems natural to want to be healthy and to wish the same for other people. For instance, if you ask a young mother what she wants for her baby, she will immediately reply, "I want her to be healthy," and possibly forget to mention anything else at all. Is it always useful to be healthy and pray for health? What is the place of physical health in the system of Christian values?
"You Should View Your Illness as a Wake-Up Call from Heaven"
I'll limit my answer to physical health because there is spiritual health, too. Certainly, physical health isn't among the chief Christian values, as aren't our clothes.
In fact, our flesh is our temporary garment, the leather robes that we received from God. Yes, it is important and significant. Our bodies are the temple of the soul, which is why the Lord often healed people. It was one of his main occupations on earth. However, we all remember how He told a man who had been paralyzed for a long time, "Behold, thou art made whole: sin no more, lest a worse thing come unto thee" (John 5: 14). We also remember the lepers who lived outside of the city walls and begged Jesus to heal them. Only one of them returned to Him later to say thank-you. Where did the other nine go? They returned to their passions and desires. Only one leper was fully healed in the end. He was healed both physically and spiritually.
Of course, we ought to strive for the ideal. We know that Christ didn't fall ill because He had neither sinful thoughts nor passions. Even ascetics fall ill sometimes. It isn't caused by their sins, though. Their illnesses are a way for them to receive crowns, to acquire more grace and more spiritual gifts. The reasons why saints and ascetics fall ill are a distinct and separate topic.
We can interpret illnesses as a way to heal our souls. They are remedies for the ailing souls. Take, for example, a dreadful illness like cancer. Tumors are frequently overlooked until the entire body is affected and it's too late to do anything. That's when people learn that they're ill. Nevertheless, this illness can be immensely beneficial for one's soul. There are many people who call it affectionately "cancerling". There is even a saying, "Cancer isn't kidding: it grabs your hand and drags you into the Paradise." Cancer really provides an opportunity to put all things in their rightful places little by little and get rid of all excessive and unnecessary things that we used to rely on when we were healthy. Patients' souls are purified, and they get saved and return into their heavenly home.
There have been quite a few miraculous healings, too, even when doctors were unable to help. People are cured by their tears of repentance, the Sacraments of the Church, heartfelt prayers, and God's Providence. I know a woman from the country of Georgia who learned of her cancer when it was already in the terminal stage. She wasn't a staunch believer yet. She went to Moscow and saw a famous doctor who admitted that it was too late for him to be able to do anything. He added, "Go ask God to heal you!" God's Providence led her to the Convent of Blessed Matrona. She stood by the saint's shrine and went away. That night, Matrona appeared to her and said, "Why don't you pray to me? Why aren't you asking me to heal you?" The woman replied, "I don't know Russian, you don't know Georgian. How can I pray to you?" She was a simple woman, you know. Today that woman is completely fine. She honors Matrona very much and never sees doctors anymore. She went through dozens of doctors but it was prayer that turned out to be her only remedy.
Of course, we should aim for a healthy body. But when a person is spiritually asleep, he can perish. You should treat your illness as a wake-up call from Heaven, "Behold, there's something wrong with your soul. You can die. You must take care of your soul as quickly as possible." That's why when you fall ill, your first impulse must be to think, "What have I done wrong?" You should re-consider your lifestyle, your relationships with God and people, repent of your sins and take the Unction. It will suffice in most cases.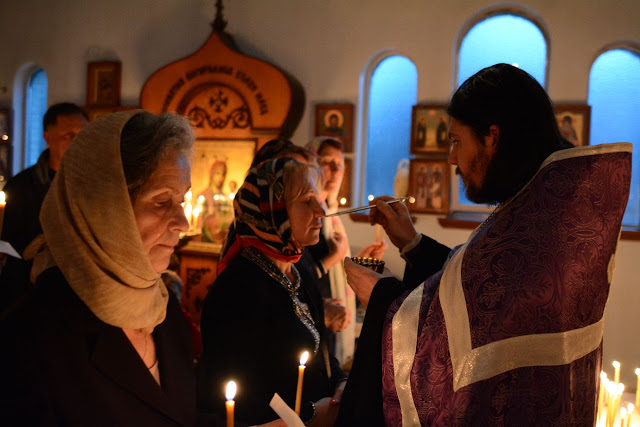 Of course, we're not opposed to medical professionals. We have God-inspired doctors among our saints, e.g., Saint Luke of Crimea and Saint Panteleimon. The problem with physical health is that people unthinkingly do whatever it takes to have it. They never ask themselves what they need it for. Sadly, more often than not, they need it to be able to enjoy sinful worldly delights and to pursue their sinful passions. That's what they think: Is my life worth living if I cannot eat delicious food and if I don't have earthly pleasures? That was how people used to live without God. We remember the Ancient Rome where noble people would even commit suicides as soon as they learned that they could no longer indulge in the pleasures of the flesh. They didn't know God. When you don't know anything about the eternity, your physical fitness becomes central, and that's obviously dangerous. That is why the Lord lets us fall ill so that we could take some time to think about our souls.
We are Christians and therefore we should be thinking first of all about our souls and not about all possible ways to get rid of our ailments. Speaking of severe cases or terminal illnesses, yes, we should ask for God's healing so that we could continue living and becoming better persons, cleansing our hearts, and putting to use the talents that the Lord has given us. A human body is a donkey that is meant to take us to the paradise. Non-severe illnesses sometimes advance one's spiritual growth. I can confirm that from my own personal experience. For instance, you suffer from the sin of gluttony. You pray to God and ask Him to deliver you from that sin. The Lord sends you an illness that affects your digestion, which is not severe and not terminal. When I had pains in my pancreas, my doctor told me, "You must eat simple food. I prescribe to you hunger, cold, and rest." I smiled. That was precisely what I was after. Why do I need to get rid of that illness? Let it be. It gives me an opportunity not to fall prey to the sin. 
Some people say that all illnesses are caused by anxiety. Where does the anxiety come from? Its roots are in our pride and selfishness. We must learn to be humble and to accept everything that God sends us with gratitude. It may be life or death, wealth or poverty, illness or health. If we maintain that peaceful stance of complete submission to God, we will most likely never fall ill again. If we start sinning, being nervous, hasty, or scared, we'll receive a pushback in the form of an illness. That's why we should seek the cure for our soul. Our chief doctor is the Lord and His Gospel. Human physicians are merely His helpers. Let's improve spiritually and take our medicines.
Translated by The Catalog of Good Deeds