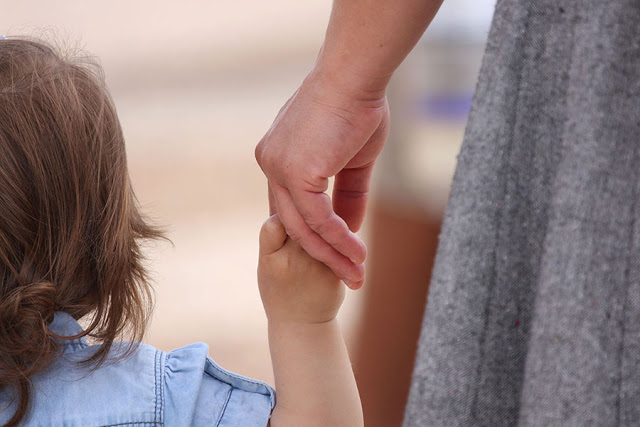 The Most Holy Theotokos helps not only half-legendary people from ancient times but also us: we just have to ask. Priests of our Diocese share their stories of the Mother of God's help in various life circumstances.
Some people from Kurakhovo came to our parish recently. A woman came to me and asked, "Father, do you remember us?" "Well, of course, I do," I replied. That woman and her husband had visited our church six years ago to bathe in the springs. There are two springs in our village, one consecrated in honor of the Life-Giving Spring icon of the Mother of God and the other in honor of St Panteleimon the Holy Healer. The man and his wife didn't have children because the wife had a cyst. I said, "Pray to the Mother of God, St. Panteleimon and St. Nicholas the Wonderworker, take communion and unction. You've got to work hard and not just talk."
They went home and I didn't hear of them for a long time. The other day, there was a service in our church, and the woman entered the nave with a baby in her outstretched arms, and showed it to me. The service was on and she said, "Father, here is your Maryika!" The choir burst out laughing! I laughed, too, and said, "Our whole parish was praying for you, so don't make me responsible!"
Later, that woman told me how it happened. They did everything they were required to. Then she went to a doctor, and the doctor told her that there wasn't a cyst in her body any longer, so she didn't need any surgeries. The doctor asked, "What did you use to treat this condition?" The woman answered, "I bathed." The doctor was exasperated, "We all bathe! Could you provide any details?" "I bathed in a holy spring," the woman responded. She was healed of her cyst and managed to give birth to a baby without any surgical intervention. It was a great gift from the Mother of God. That woman has come to us again recently and informed us that her daughter is going to school this year.
There is another miracle that I can recall. It is related to the construction of a church in Verovka, a village 3 miles from ours. We found ten people who would motivate others and of course, we also began praying to the Most Holy Theotokos. As a result, we have managed to build so much in these three months, it's hard to believe. You can only label it as a miracle. We didn't have any money. We laid the foundation in just three Saturdays, so it didn't cost us a lot. We were promised thirty cubic meters of timber. We thought that we would have to wait for that timber for a long time but they called us and said, "We'll bring the timber in a week, get ready." I started looking for money to pay for the timber, and I found it. I also found the builders to build the church from that timber. Two men from Transcarpathia came to us, unloaded the timber on August 13, erected the walls, the sanctuary, and covered the roof, and left us on August 25. The wooden church was constructed literally in a dozen of days. Whenever I asked them, "Guys, need help?" they would reply with "Mother of God will help us!" They worked from dawn till dusk, and the church was built. Of course, we still have to make the dome—there's still a lot of work to be done—but the help of the Mother of God is truly amazing. It is impossible to make so much from scratch in just a month and a half.
My third story is about our elderly parishioner. One day he came to the church and donated five thousand hryvnia, and then the same amount again. It is a lump sum for a regular person. Later, he told me, "Father, I'm likely going to be laid off." It turned out that his company was about to implement budget cuts, and since he already exceeded retirement age, it was almost guaranteed that they were going to make him redundant. I said, "Here is the Mother of God and here is St. Nicholas the Wonderworker. Pray to them!" And so he did. After a while, it turned out that not only wasn't he fired but he was in fact appointed to a higher position and became deputy director of that company. He did not lose his job and even managed to land better conditions. Grateful to the Mother of God and St. Nicholas, the man bought a big candle holder and donated it to our church.
There are lots and lots of stories like these, we don't even write them down. People who can't have kids or whose kids stutter come to our holy springs and get healed. The Mother of God sympathizes with us poor and wretched sinners. She intercedes before God on our behalf. Let us pray to her and be thankful for her help!
Translated by The Catalog of Good Deeds