Christians are called to pray for the sick. But often people continue to suffer? Perhaps it's because we're praying for a cure when we should be praying for healing!
To cure or to heal?
Tuesday night I was invited to attend a workshop hosted by Healing Moments, which is an advocacy program for Alzheimer's and dementia.
The goal of the training was to become a better caregiver for those suffering from these diseases. Gory to God, I feel I am much better equipped now.
But one concept really made me stop to think.
There's a difference between "healing" and "curing."
We may not be able to cure someone with Alzheimer's or dementia, but we can heal him or her.
Healing is wholistic
Curing is fixing the one, specific problem. But healing encompasses the whole person: mind, body, emotions, and spirit.
In other words, curing is the domain of doctors, and healing is the domain of the Christian.
Healing is what we, as Orthodox Christians, are called to do.
"Is any among you sick? Let him call for the elders of the church, and let them pray over him, anointing him with oil in the name of the Lord;" (James 5:14 RSV)
Indeed, this is what I do when I visit people in the hospitals or people who are ill. I read prayers over them and anoint them with oil.
We are asking for healing and it shouldn't be confused with being cured.
After all, no matter what, we will one day die. Cures are only temporary.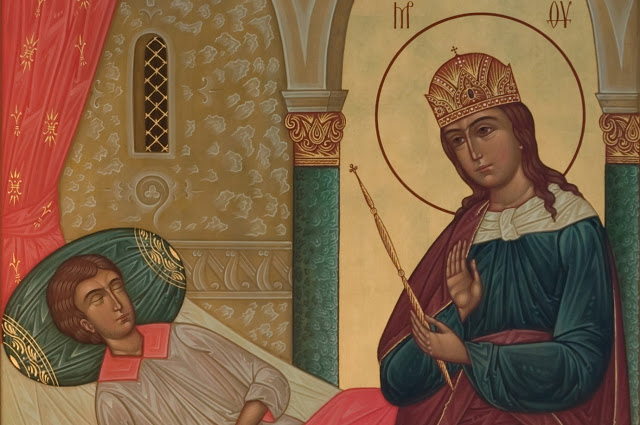 Healing is about salvation
Christ can cure people through prayers – don't get me wrong – but, through our prayers, we are asking for something much more.
We are asking for complete healing, which is salvation and union with Christ!
Christ's passion, death, and resurrection is about turning the worst thing possible – our death – into the best gift ever: birth into a new, transformed, and glorified life.
This is healing.
Listen to the words of the prayer read by the priest over the oil:
"…sanctify this oil, O Master, that it may bring healing to those who are anointed with it, relief from every passion (i.e., sins), from every sickness of flesh and spirit, and from all evil, so that your holy name may be glorified."
Healing is much more than getting your illness cured.
Healing is making a difference
A quote from Vaclav Havel was given to us at the workshop, and I think it helps to distinguish between healing and curing.
"Hope is not about believing you can change things [such as curing your disease]. Hope is believing that what you do makes a difference [such as bringing healing to your loved one]."