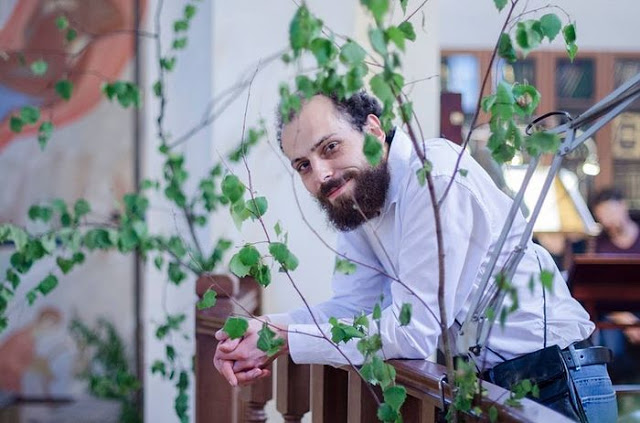 George Velikanov, an altar-server of the church of the All-Merciful Savior in Moscow, and the former first press secretary of the Orthodox "Mercy" social service, died saving a homeless man who had fallen onto the tracks before the moving train. The parish of the church leant about that from the social networks.
"His death was a real feat! He died fulfilling the commandment of Christ, "Greater love hath no man than this, that a man lay down his life for his friends",
says one of the messages published on George's Facebook page.
Reportedly, the tragedy occurred on January 25 at the Krasnogorskaya train station outside of Moscow. George dragged the homeless man into the station platform, but was
himself hit by the train. 
The head of the "Mercy" service, Bishop Panteleimon, the Chairman of the Synodal Department for Charity, made a heartfelt statement about George: "An extremely bright man has died. George Velikanov the first press secretary of the Orthodox service "Mercy". He died a righteous death, trying to save a homeless man on the railway platform. George was a deep, bright, kind person, who was interested in theology and was directly involved in works of charity and mercy. I know that he was going to become a priest.
I express my deep condolences to his wife, his parents, and all the friends and relatives of our dear George. I am praying for the repose of the servant of God George. May God grant him the Kingdom of Heaven. Memory eternal".
George Velikanov graduated from the Theological Department of St. Tikhon's Orthodox University for the Humanities. He was a historian and an author of theological articles. He served in the choir and in the altar at the aforementioned Church of the All-Merciful Savior. He was actively engaged in helping people in need, in particular, he was a volunteer and helped adults with disabilities in psychoneurological boarding home. George worked as the Mercy press secretary from 2011 to 2012.
The staff of the "Mercy" service, the Synodal Department for Charity and the editorial team of Miloserdie.ru express their deep condolences to the family and friends of George.