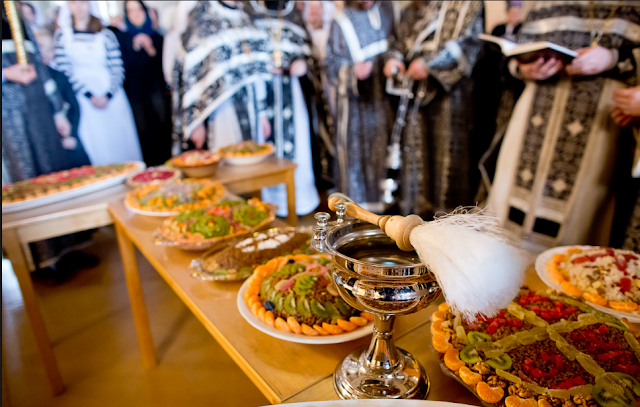 Total time: 1 hour, 20 minutes, plus drying time for the wheat berries
Servings: 6
Note: This is adapted from a recipe by Elaine Panousis. In season, you can add fresh pomegranate. Some cooks add chopped fresh parsley or mint. Wheat berries are available at health food stores and Whole Foods.
– 1 cup wheat berries
– 1/2 cup toasted slivered almonds
– 1/2 cup walnut pieces
– 1/4 cup raisins
– 1/4 cup dried cranberries
– 1/4 teaspoon ground cinnamon
– 1/4 teaspoon anise seeds
– 1 teaspoon toasted sesame seeds
– 1/4 cup ground graham crackers (from about 1 1/2 whole)
– 2 tablespoons powdered sugar
– 1 1/2 cups lightly whipped unsweetened heavy cream, or to taste salt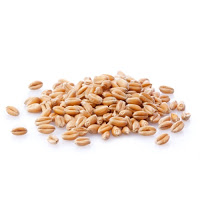 1. Bring a large pot of water to a full boil and salt lightly. Add the wheat berries, reduce the heat to a fast simmer and cook until the wheat berries are tender but still chewy, about 1 hour. Drain the wheat berries, rinse under cold running water to stop the cooking and drain again, shaking the strainer to remove as much water as possible.
2. Lay a kitchen towel in the bottom of a jellyroll pan and distribute the wheat berries evenly across it. Lay another kitchen towel on top and set aside to let the wheat berries dry thoroughly, at least 1 hour to overnight. (The dish can be prepared to this point up to 48 hours in advance; when the wheat berries are dry, refrigerate them in a tightly sealed plastic bag.)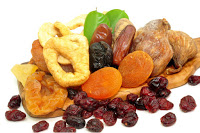 3. Transfer the wheat berries to a mixing bowl. Pulse the almonds and walnuts in a food processor to small pieces and add them to the wheat berries. Pulse the raisins and cranberries in a food processor too and add them to the wheat berries and nuts (if the raisins and cranberries stick together, break the clumps with your hands while stirring them into the wheat berry mixture). Season with the cinnamon, and anise and sesame seeds and mix well.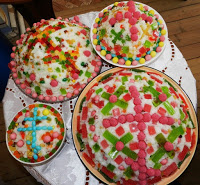 4. Transfer the wheat berry mixture to a serving bowl, arranging it in a shallow dome. Sprinkle
the graham cracker crumbs evenly over the top of the wheat berry mixture. Shake the powdered sugar through a strainer or sifter over the top to lightly cover the mixture. 
Each serving: 383 calories; 9 grams protein; 39 grams carbohydrates; 6 grams fiber; 23 grams fat; 8 grams saturated fat; 41 mg. cholesterol; 34 mg. sodium.