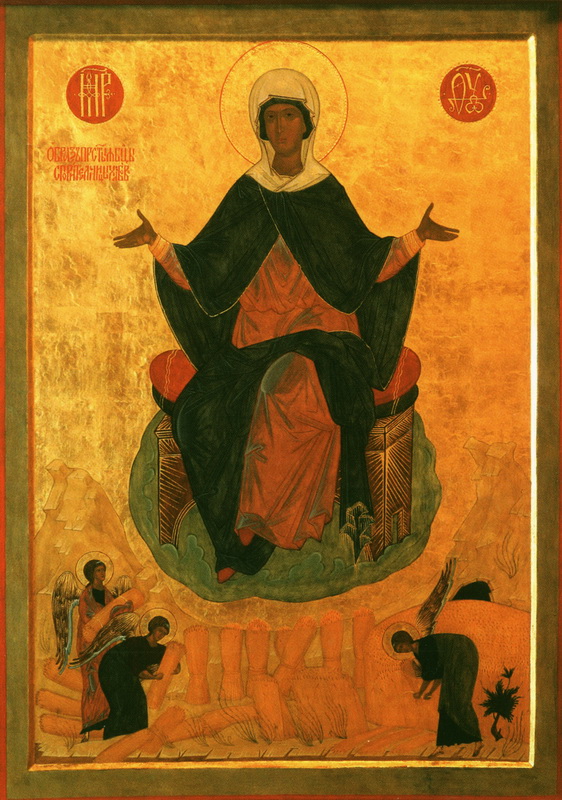 The icon of the Mother of God called "the Grower of Crops" was painted with the blessing of elder Ambrose, a hieroschemamonk from the optina Monastery (23.11.1812 – 10.10.1891). Father Ambrose, a great Russian ascetic of
the 19th century, highly venerated the Mother of God. He cherished all the feast days connected with the Mother of God. Not far from the Optina Monastery, Father Ambrose organized the Shamordino Convent in honor of the icon of the Mother of God of Kazan. He blessed the convent with the icon of the Mother of God the Grower of Crops.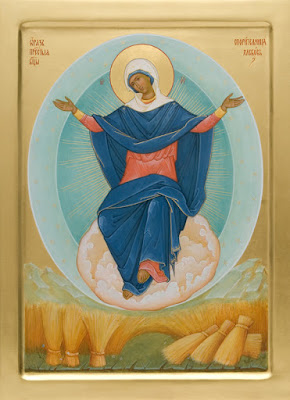 This icon depicts the Mother of God sitting on the clouds. Her hands are stretched in blessing. On the bottom of the icon we can see the reaped field. There are also grabs, which lie in the grass among the flowers. Father Ambrose established the date of the feast himself – October 15. He named the icon "the Grower of Crops", meaning that the Mother of God always helps people to attain their daily bread. Before his repose, father Ambrose ordered many photos of the icon and sent them to all his spiritual children. He also wrote a special refrain and added it into the akathist, which he read in front of the icon: "Rejoice, Mary full of grace, the Lord is with you. Sent us, unworthy people, Your grace and show us Your mercy!"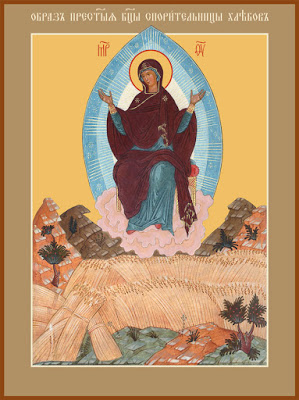 The day of his burial fell right on October 15(old style calendar) – the feast day of the icon. The first miracle performed by the icon was witnessed in 1891, when the whole Russian land suffered from famine. Nevertheless, bread grew on the fields of Kaluga region and in Shamordino Convent. In 1892, after the the repose of the elder, his disciple Ivan Cherpanov sent a copy of the icon to Pyatnitsky Convent, located in Voronezh region. That area suffered from dry weather and was endangered by famine. The weather changed and it started raining as soon as people served the moleben in front of the received icon of the Mother of God the Grower of Crops.