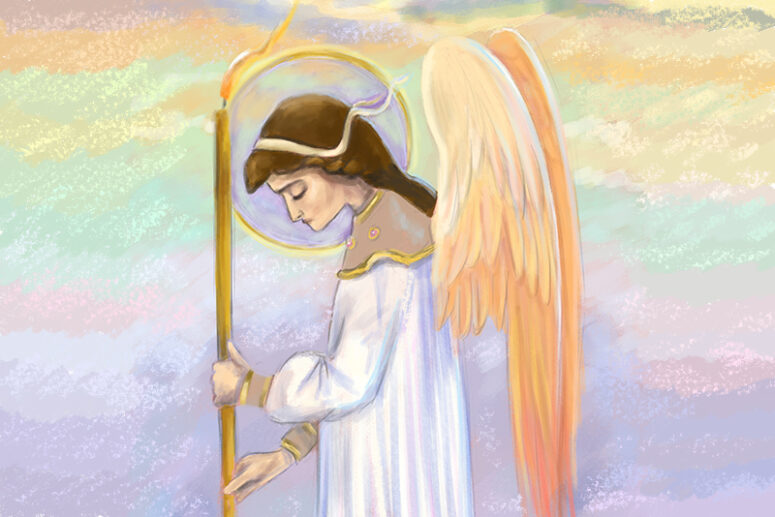 Theologians have differed on this question. Most have held the view that a Guardian Angel is given to a person only in the sacrament of baptism. However, in the Old Testament, we find multiple references to an angel messenger, (e.g. Job 33:23, Psalms 34:8). Likewise, in the New Testament, Our Lord Jesus Christ teaches, "See that you do not despise one of these little ones. For I tell you that their angels in heaven always see the face of my Father in heaven." (Matthew 18:10).
These and other fragments from the Holy Scripture suggest that an angel protector is something that any person has. Furthermore, the Old Testament also makes a mention of several protectors given by God to whole nations. One example is the Book of the Prophet Daniel.
In the order of the Sacrament of Baptism, a priest petitions the Lord to assign to the person being baptised an Angel of light who shall deliver him (her) from every encounter with evil. On balance, we may conclude that every person has a guardian angel, but a baptised Christian benefits more from his angel's spiritual guidance than an unbaptised man or woman. As Saint John Damascene teaches, our guardian angel exists to aid us in inheriting our salvation.
Andrey Muzolf, teacher of the Kiev Theological Academy
Translated by The Catalogue of Good Deeds
Source: https://pravlife.org/ru/content/angel-hranitel-est-u-vseh-lyudey-ili-tolko-u-kreshchenyh