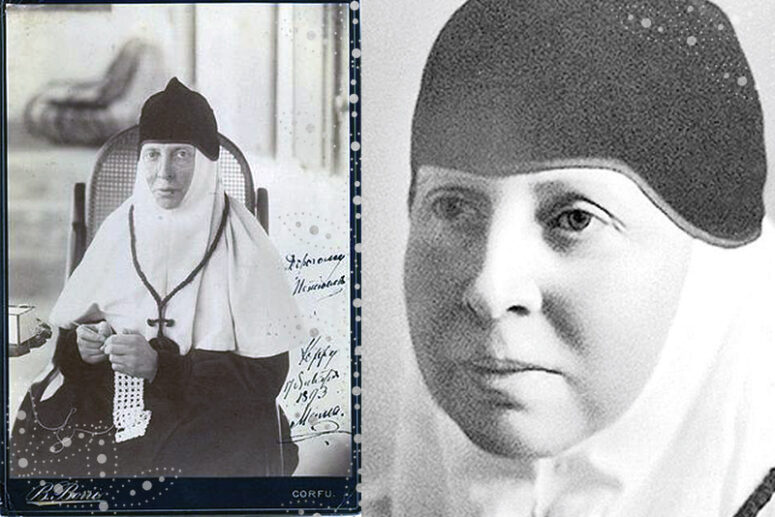 "Sorrows are the hidden mercy of God" – wrote St Tikhon of Zadonsk. Reading the life of St Anastasia we can see this quite clearly. Betrayed by her husband, sent to exile on a false accusation and bound by a serious illness, Grand Duchess Alexandra Petrovna of Russia was able to start a new, much-desired life, following Christ and becoming a saint. St Anastasia's ministry of helping those in need and the Intercession Monastery, founded by her, reminds of St Elisabeth Feodorovna. Both saints shared the idea of social service in monasticism, but the Intercession Monastery was founded 20 years before the foundation of the Martha and Mary Convent .
In the "Golden Cage"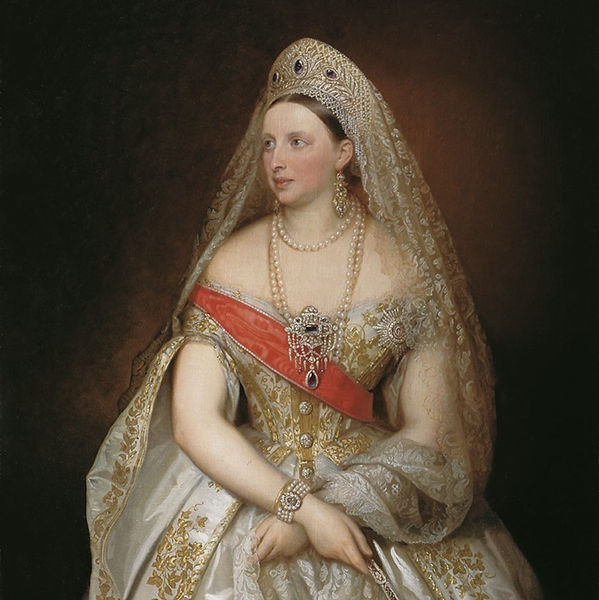 Duchess Alexandra Frederica Wilhelmina of Oldenburg (St Anastasia's worldly name before marriage) was born in 1838 in St Petersburg and was baptized as a Protestant. Her father, Prince Peter Georgievich of Oldenburg, was a famous military man, a civil servant and nephew of Nicholas I. Helping her philanthropist father, Alexandra became involved from a young age in deeds of mercy. 
In 1856 she converted to Orthodoxy and married Grand Duke Nicholas Nikolaevich of Russia, brother of Emperor Alexander II. The couple had two sons, Nikolai and Peter. Their marriage of convenience was not a happy one. After 10 years of marriage, Prince Nikolai began an affair with a ballerina and formed a second family with five children, while Princess Alexandra focused entirely on charity. She founded in St Petersburg the Intercession Community of nursing sisters, a hospital, an outpatient clinic, an orphanage for girls, a paramedic school and other institutions. "She appears in the court as some kind of a holy fool … But how much good she does and how she manages it – only those favoured by her know it. All this seems so extraordinary to me that I am ready to see some omen in her eccentricity", — Prince Dimitri Alexandrovich Obolensky wrote in 1877 in his diary and was right; Alexandra was approaching a sharp turn in her life.
A Difficult Road to a New Life
In an attempt to justify his unworthy behavior in the eyes of the public and the emperor, Prince Nicholas publicly accused Alexandra of infidelity. Alexander II had no desire to go into the matter and ordered the grand duchess to go abroad for treatment. Her illness was indeed serious. According to some reports, she lost her ability to walk due to a spinal injury, while others stated that she was also suffering from breast cancer. In 1897 Alexandra left St Petersburg forever. The intensified treatment that she underwent in Europe did not help her get back on her feet. A year and a half later, the new Russian emperor invited the princess to come back to St Petersburg, but she chose Kiev as her new home. On the way there, the future saint stopped at the shores of Mount Athos where she was visited and spiritually strengthened by Athonite elders.
In Kiev, doctors were also unable to heal Alexandra Petrovna. She was finding more and more consolation in prayers and reading the Psalter, which she called "a source of eternal joy". At the same time, she was imbued with the idea of combining the monastic way of life with active help to those in need. In 1889, at her own expense, the grand duchess bought a sizable estate in Lukyanovka and founded the Holy Intercession Convent there. She did not know that the birth of a "princely monastery" in this place had been predicted by the blessed Theophilus of Kiev (+1853).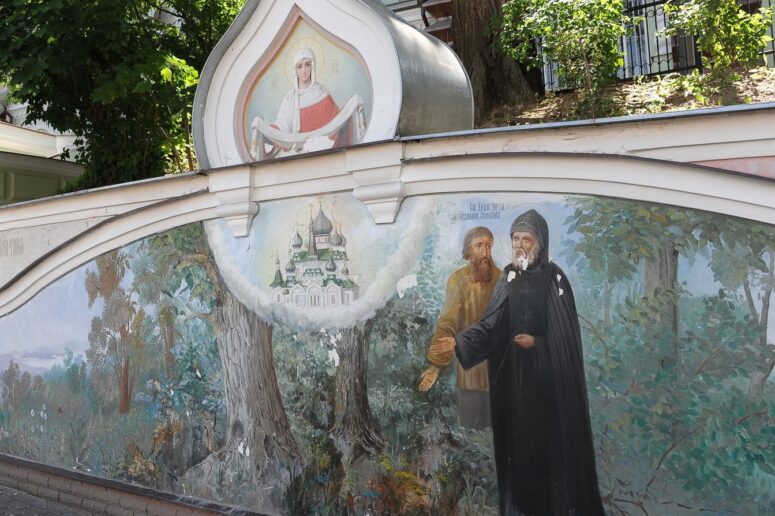 In the early years, the monastery became surrounded by many charitable institutions, a free hospital, an outpatient clinic with a pharmacy, a shelter for orphans and terminally ill and a parish boarding school. The free hospital had the best doctors and professional equipment. The first X-ray machine in Kiev appeared here. Alexandra constructed all the buildings at her own expense. Once she told her daughter-in-law, who visited the monastery, "This building is my earrings, here is my necklace, and all my rings went here".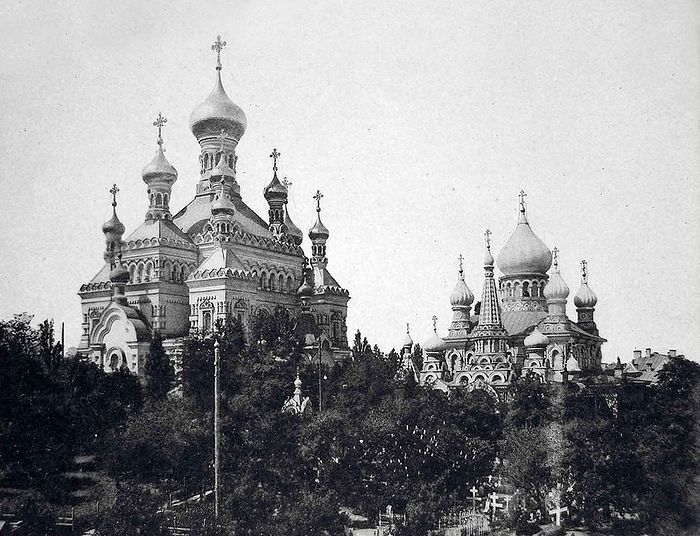 Although the monastery lived according to the strict rule of St Theodore the Studite, the number of sisters wishing to join the community reached 400 in the first year of its existence. It was however only able to accommodate 150 nuns. The princess herself followed the strictest rule of all. The monastery was still being built when Alexandra, having given all her funds towards its construction, settled in a simple cell and put on monastic clothes.
Healing for Self-Sacrificing Service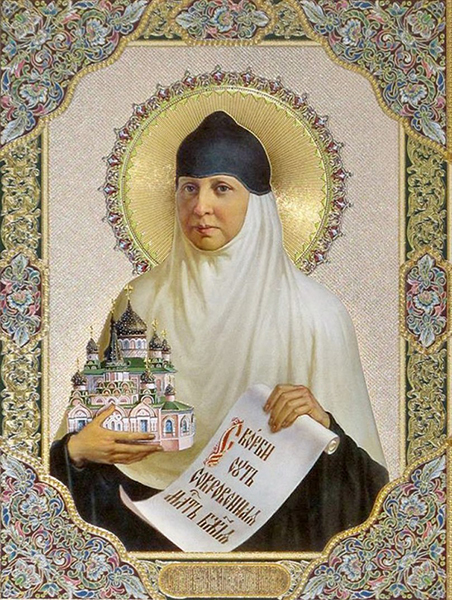 In 1891, after the death of her husband, the princess was secretly tonsured into Rasophore with the name Anastasia. This became known only after her death, when her spiritual testament was revealed.
In the monastery that she herself founded the saint was finally healed. She prayed about this daily in front of the miraculous Pochaev icon of the Mother of God, donated by her father, until one day she was able to walk again.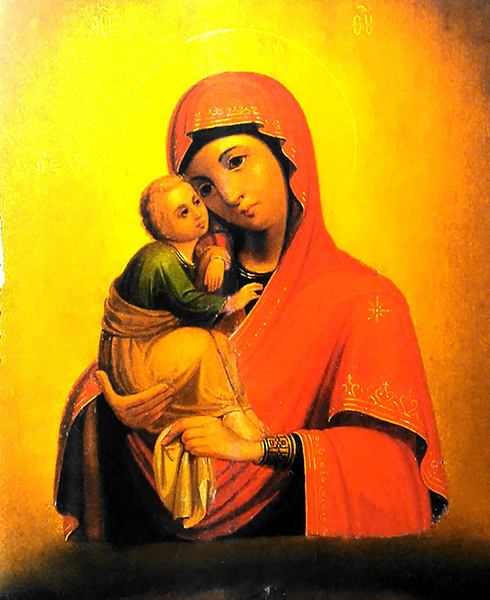 After that, the grateful princess multiplied her labors. She began to look after the bedridden patients, assisted the surgeons in operations, took care of the meals and attended to the spiritual life of the sick and the nuns. She attended all divine services, personally reading the hours, psalms, and the canon. She also strictly observed all fasting days until her health became very weak in 1894. The "royal nun" died after suffering from severe pain. It happened during the Bright Week, on Tuesday, April 13, 1900. 
The Intercession monastery and the grave of the saint survived the trials that swept Russia in the twentieth century. In 2009, nun Anastasia was canonized as a locally revered saint of the Ukrainian Orthodox Church. Her memory is celebrated on November 2 (the day of the uncovering of her relics).