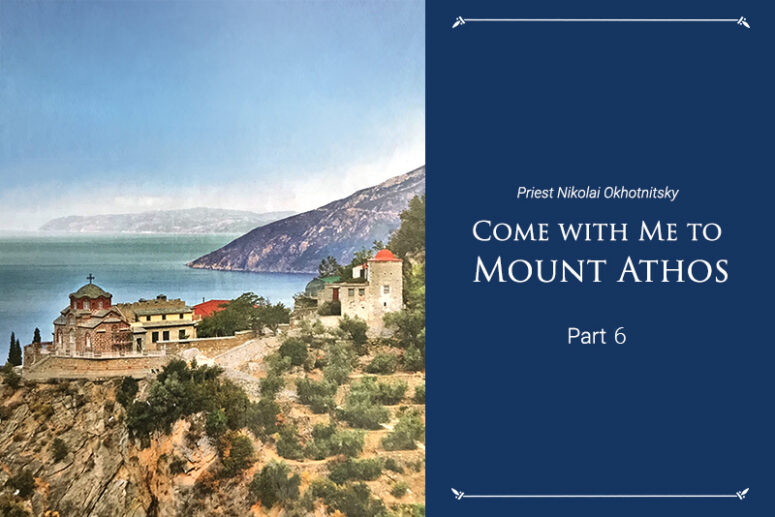 On the Way to Mount Athos
It was a fasting day, but when the flight attendants started serving breakfast, we preferred an omelet to sausages, immediately justifying our choice by the fact that we were traveling. The mountains under the wing of our airplane looked like little pimples on the ground from the height of 10 000 meters. Could that really be the Balkans?! Mesmerising!
I stopped gazing around, looked into myself for a minute and discovered sadness. The long-awaited experience had begun, which meant that it was now depleting and declining. According to my observations, the actual event always looks paler than the expectation.
The plane banked into a steep turn and started landing. I remembered once seeing swans land on the water and thought that it probably looked almost the same.
Somehow, people are afraid to fly. When we landed, all the passengers began clapping their hands with childish unanimity.
We were in Thessaloniki. I couldn't believe that a two-and-a-half hour flight had brought us two thousand kilometers away from our home! I sent an SMS to my family, "We are in Greece. The landing was soft".
Mouzenidis is a Greek tour operator. We were greeted by two stout fellows who seated us in a minibus and informed us in good Russian about a bonus excursion to Thessaloniki awaiting us at the firm's expense. Above all else, it included visiting the relics that we had read about, but had no hope of venerating. These are the relics of Sts Gregory Palamas and Demetrius Thessaloniki. Generally speaking, pilgrims going to Athos do not always have a chance to visit Thessaloniki, the second largest city in Greece located off the tourist paths leading from the airport to the Holy Mountain (Agio Oros – Greek). But everything 'aligned' so well for us that we were able to go there.
Translated by The Catalogue of Good Deeds