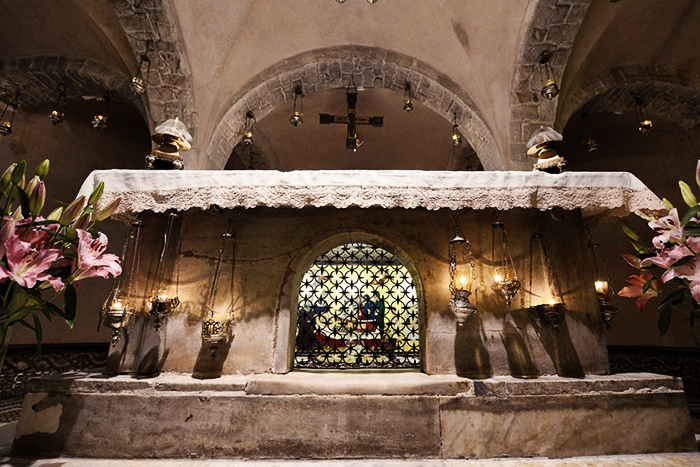 Historically, most Christian shrines, with the exception of those located in the Holy Land – in the place where our Lord Jesus Christ performed His Cross feat, are kept in Catholic churches.
This circumstance is explained by the fact that the first Christian emperors, such as, for example, Equal to the Apostles Emperor Saint Constantine the Great, spent most of their lives in the western part of the Roman (later – Byzantine) empire. In this regard, many shrines of the Christian world, of course, were brought to where the emperor lived. That is why so many Christian shrines are located in the Catholic churches of Rome (the first capital of the empire) or Milan (the actual residence of St. Constantine, to whom, in fact, the practice of "collecting" shrines dates back).
However, this is not an obstacle for Orthodox Christian to the venerate them. A shrine cannot "spoil" or belittle because of the fact that it is not in an Orthodox church.
Thus, the relics of one of the most revered saints – Saint Nicholas, the Wonderworker, Archbishop of Myra in Lycia – also reside on the territory of the Catholic Church in the Italian city of Bari, but the Orthodox have free opportunity to venerate them and even perform Divine Liturgy on them.
Translated by The Catalogue of Good Deeds
Source: https://pravlife.org/ru/content/mozhno-li-pravoslavnym-prikladyvatsya-k-svyatynyam-nahodyashchimsya-v-katolicheskih-hramah