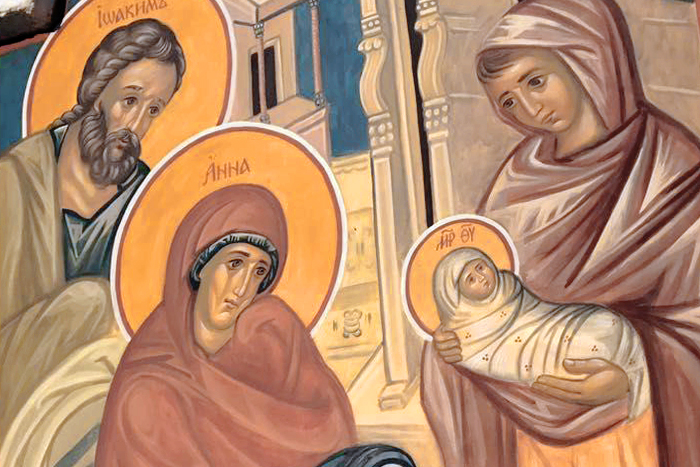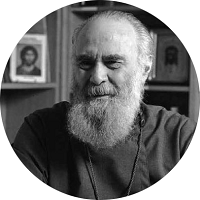 In His Gospel, our Lord and God says, When the time comes for a baby to be born, there is sorrow: when it is born, there is only joy, for the new life has entered the world… When a child is born, everyone tries to guess the fate of that child. The birth of a baby is only its first day; what will the long line of days which make up human life bring? What will that baby's last day be? What fruit will it reap in the end?
We celebrate the birth of the Mother of God today, and our mind is focused on Her. She was not born – again, according to the Gospel – of the desire of the flesh or of the will of a man; She was born of God. She was born as the last, the final element of a long sequence of men and women who had fought throughout human history for purity, for faith and fullness, for integrity, for God to rule over their lives, and for them to be able to worship Him in truth and serve Him with all their devotion. There were sinners in this long line of people who might have had only one characteristic that redeemed their existence; there were also saints in that line, whose life barely had any defects. Yet they all had to fight, and they all had one thing in common: they fought in the name of God against themselves, not against others, so that God could prevail. Gradually, from one century to the next, they prepared the heiress of their family who, like every child, would be born in the midst of good and evil, sin and holiness, but who would choose good from the outset and live in chastity and absolute commitment to Her human dignity…
Today the Mother of God is born; it is today that She starts to transcend the divide between God and man that existed since the fall; it is She who would become the Bridge between Heaven and Earth; it is She who would become the Door of Incarnation, the door that opens into the Heaven. Let us rejoice today, for the beginning of salvation has come; let us think of Her with affection; let us marvel at Her and ask Her to teach us: we might not be like Her, perhaps, but let us love Her with reverence and worship Her in such a way as to be worthy of being of the same tribe as Her, that is, the human race of which God was born thanks to Her perfect commitment. Amen.
Translated by The Catalogue of Good Deeds