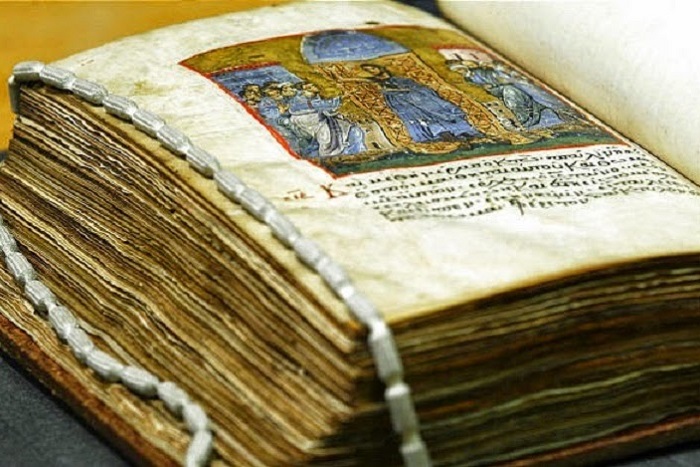 An important and invaluable collection of manuscripts, codes and printed documents that have been stored for centuries in the Holy Mountain of Athos and faced the danger of destruction due to aging, will be stored in digital form, secured for many years to come — announced the secretary-general of Telecommunications and Hellenic Post Office, Menelaos Daskalakis, on the online system "Di@vgeia."
As part of the project "Digital ark" the transformation of Mount Athos' treasures into digital form will cost 8.5 million euros and its aim is to ensure their existence, even if the original prototypes ever get destroyed. The documents  to be stored electronically include collections of handwritten ecclesiastic codes that are stored in the monasteries. Up until today, students and researchers interested in their study could only access the documents in person.
"Furthermore, the need to protect such sensitive material necessitates their electronic storage with the use of sophisticated technology," Mr. Daskalakis underlines in his statement.
The project envisages the creation of eight access services to the digital archives of the monasteries, while for improved information and the accommodation of the public, a new portal will also be created along with the Holy Mountain Library and relevant documentaries. In detail, the archive will consist of 900,000 manuscripts, 450,000 printed documents, 550,000 historic archives of documents, 146,000 pieces of ecclesiastic art, 25,000 architectural sketches and 2,500 hours of video and sound documents.