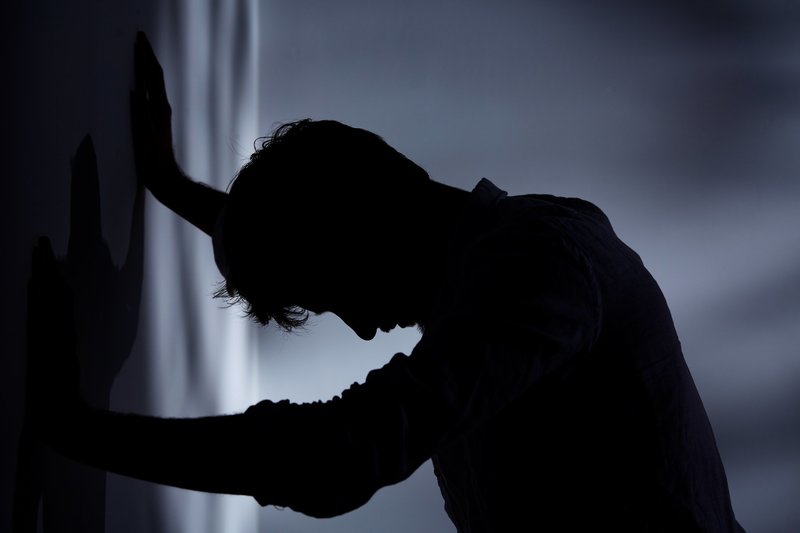 There hath no temptation taken you but such as is common to man:
but God is faithful, who will not suffer you to be tempted above that ye are able;
but will with the temptation also make a way to escape, that ye may be able to bear it. (1 Cor. 10:13)
Lately, I had an argument with a friend of mine if suffering makes one a better person. She said that it does. I had the diametrically opposite opinion on this issue.
I believe that suffering doesn't make one a better person. I respect the opposite opinion, though.
I believe that people can change if they change their attitude to suffering. It depends on whether they accept it or not.
It's a topic open for discussion and pondering.
One morning, I had to ride a bus on a business trip. It was extremely early in the morning. There was a man nearby who looked as if he was on a business trip, too. He wore a white shirt, a suit and tie, and had a suitcase with papers. Some time later, he was already sleeping, cuddled up on two seats. His suit hung above his defenseless body. He appeared very helpless, and it got me thinking about one's helplessness in the face of suffering. I also thought that if one suffers, you must by no means belittle his or her feelings. It doesn't matter if the suffering is caused by a seemingly mundane problem at work, a conflict in a bus or a more serious problem. Even if the reason for the other person's suffering is laughable, it doesn't diminish or eliminate the very fact that he or she suffers.
I don't know why someone suffers. Life isn't a bed of roses for most of my friends and acquaintances. Some of them are depressed. Some of them are ill. Some have complicated relationships in their families. Suffering disregards any logic or any succession when it enters our lives. No one is protected from it.
I have been suffering from depression for four years now. It has a physical nature. At first, I refused to admit that I had this condition, to the extent of having a nervous breakdown over it. I didn't know anything about this illness and didn't consider it as a serious issue. I attributed my overall cheerlessness to blues caused by sins. I thought that my fatigue was simply a symptom of laziness. I took the absence of feelings and lack of taste perception and sleep disorder to be signs of my love of bodily comfort. I was rescued by a skillful doctor who removed the physical condition, as well as by confession and communion at least once a week. The Sacraments gave me power to fight and get better. I had a remission for the last two years. It was a period when I felt absolutely great and I even began to forget that I had suffered from depression. I write about it because it is a step towards acceptance of my own illness, too. I have had a recurrence of my depression in the last two months. It's been a couple of weeks since I recognized it.
I recall a moment when I felt as if I were in hell. I was in hell though I hadn't died. Suddenly, I realized that Jesus Christ was there in that dreadful darkness and despair with me. He was there for me. He shared my suffering. It was real, and as you know, only a real-life experience can fill your words with meaning.
Suddenly, it dawned on me: suffering doesn't lead you to God by itself. It is at this moment of pain that we can meet him. We have an opportunity to accept him with gratitude and humility or to reject him. That is how suffering turns into a personal encounter with the Savior.
I have never had periods of faithlessness or struggle with God. Of course, I have asked him why it happened to me and where He was while I was so miserable. That constant sensation of being too narrow inside: I seem to understand everything rationally but I cannot feel anything in my heart. Things that I have experienced also make me more inclined to sympathize with other people. I've discovered a radically new view on life. To be honest, I hadn't sympathized with people who had depression until I fell ill with the same condition. Moreover, I couldn't believe that a practicing Christian could have depression. It's gone now: I can help. It is suffering that enables us to help others not with silly advice but with compassion and "bandaging their wounds".
This time, I know what to do and how to remain thankful in a situation like that. I find inspiration in the following metaphor: a water current that flows above a pearl oyster does not harm it until sometimes, a grain of sand may get into its half-opened shell. It causes pain. It irritates the tender mantle of the invertebrate. The mantle starts producing more nacre to coat the grain of sand and stop that pain. That is how pearls are formed.
That is how beauty grows out of pain.
Translated by The Catalog of Good Deeds