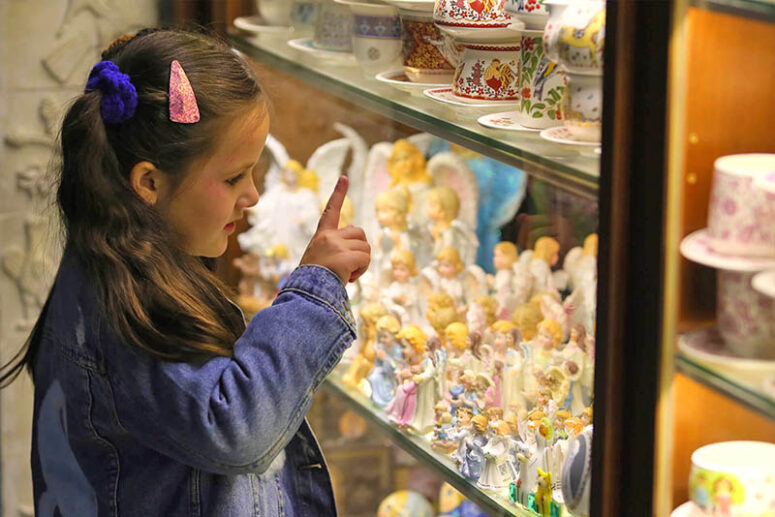 Visitors to our online catalogue will be impressed by our wide variety of offerings, ranging from church objects to vestments and gifts for the upcoming Christmas season. Yet your visit is not simply about shopping: it is also your opportunity to give alms and do charity. Our sales support the life of our Convent, provide livelihoods to its multiple workers and finance our charitable projects. And here is how.
The people at Saint Elisabeth Convent's workshops depend on your orders. There are over twenty workshops, each giving work to dozens of people.

Two of our workshops – Philanthropist and Blessed Heaven – provide assisted employment to patients recovering from mental illness, who could not find a place for themselves in secular employment.

Your purchases provide us with the much-needed cash to run our social projects. More than 200 disadvantaged men find refuge at our farmstead at any given time. Most have a history of alcohol and drug use or a criminal record, but they are all determined to make a difference in their lives. We run the farmstead to give them this opportunity, spending the equivalent of $160 per person per month.

We also run a separate farmstead for women in crisis, many struggling with homelessness or a drug or alcohol habit. Around 20 women are residing there at present. We meet their basic needs and give them spiritual guidance.

A particularly touching social project of our Convent is creation of leisure and socialisation opportunities for disabled children and adults in long-term care and children from several orphanages in Minsk city. We fill their lives with much-needed joyful moments and bring them the light of Christ's love.

Finally, we continue to build and renovate our churches, including the Church of Saint Sergius of Radonezh, and the Noahs Ark Convention Centre, now nearing completion. But many other projects are planned. We are hopeful that the beauty of our churches, services and cultural events will bring more people to Christ and broaden the circle of His faithful servants.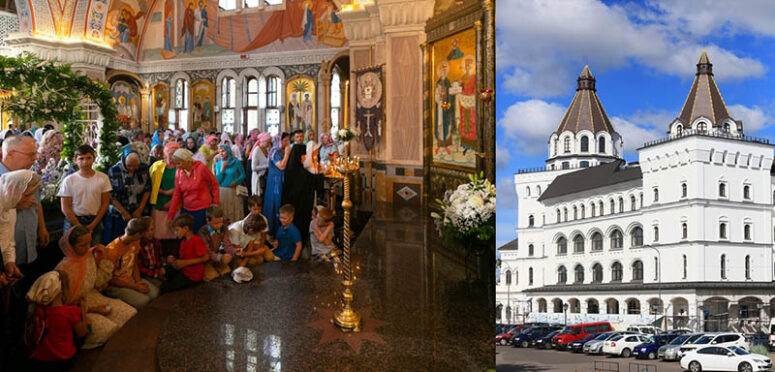 Meanwhile the Christmas season is approaching, and we make ourselves busy making lists and preparing gifts for our loved ones. Yet, as Christians, we know that we can find true riches in Christ alone, and we strengthen our connection with Him by helping the less fortunate. A visit to our charitable online Christmas fair is an excellent way to prepare for Christmas. It presents "antique" painted wooden toys, ceramic dinnerware sets, stained glass, warm knitwear and much more. Our products are made from natural materials with love, prayer and a desire for excellence.

Many thanks for your orders, donations and prayers that make our charitable projects possible. Explore and order from our catalogue this year to combine gift-giving with helping those in need. May the spirit of Christmas fill your hearts, and its miracles abound! We wish you to enjoy your visit to our catalogue, and may our good Lord shed His abundant blessings on you today and always.